Royalty Free Music Blog
Rocktronic: New STRATA Series Album
New Music ::
February 22, 2016
Strong, pop-oriented themes ideal for presenting a positive mood, steady determination and persistence. Driven by rhythmic guitars and solid yet approachable beats, these tracks create an ambience that communicate results and achievement. All tracks are in SmartSound's Multi-Layer format giving you complete control over their application to a wide variety of visual situations.
Afterburn
This heavy, hip-hop-flavored rock cut can help throttle up your sports footage. Great for those highlight reels.
Inside Move
This funky and edgy track can add some serious fun to your project. Hip-hop rockin' at its best.
Heavy Hitter
Menacing and sinister, this cut can pump up the intensity in any scene. Deep guitars fuel the fire.
Give It Up
This big sports opener can work well in kicking off any event. Big chords and soaring guitar take center stage.
Passing Lane
Thumping and bumping is the main happening in this upbeat techno-rock jam. Add this dose of energy to your next sports feature.
Downtown
An intimidating and punchy hip-hop rock track, great as a backdrop for sports narration.
Long Shot
Ascending guitars and a cool groove make this funky track a great way to kick off your latest sportscast.
The Home Team
Big tech-rock at its finest, ideal for any sports game kickoff. Features a big, gothic organ intro.
Bring It
A bumpin', streetwise hip-hop jam, sure to get the party rolling. A spot-on background for those cool sports clips.
Justice Is Served
A deep hip-hop rock track with a touch of evil. Great for underscoring a pending face-off between rival teams. 
SmartSound Professional
Inside The Music
Production Type
Sonicfire Pro 6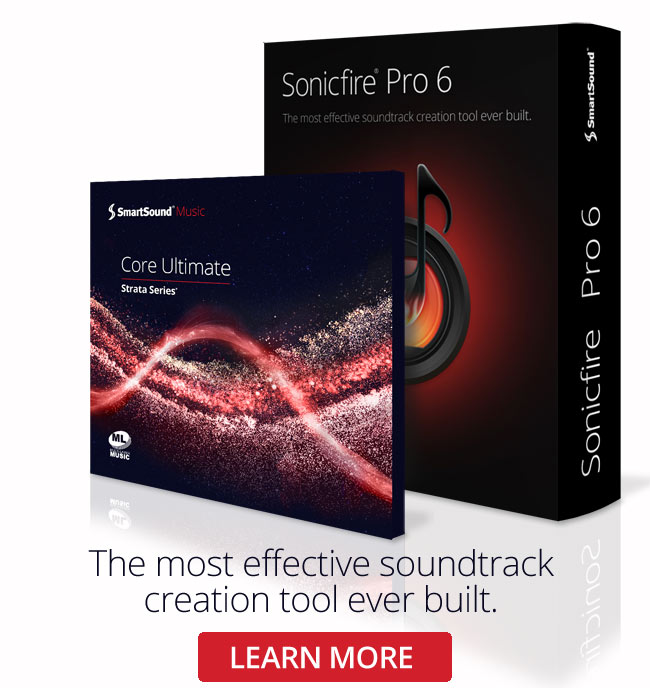 Sonicfire Pro 6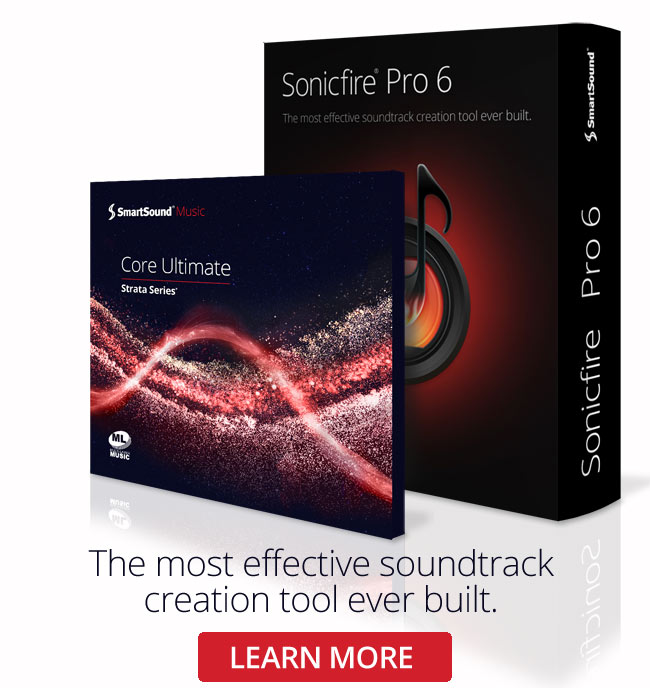 Genre
Featured Articles