Royalty Free Music Blog
Rockin' Holiday Royalty Free Music
Genre ::
December 20, 2013
How can Jingle Bells not have made it into Smartsound holiday music blog posts yet?  The time has come to trot it out, so to speak, since the rollicking, easy-going version of this cheerful holiday standard from album Christmas Treasures is just the ticket for sending the upbeat urban cowboys around the line dance floor.  Rockin' Holiday Royalty Free Music with a county feel…
Featured Rockin' Holiday Royalty Free Music
Add this Rock/Pop Band-style Christmas tune to a TV movie scene featuring a shuffling horse drawing the carriage, the kind that wins the horse an Emmy nomination for best supporting actor.  No horse this time?  Just add the ambience of happy, relaxed holiday.  Hey, it could happen!
No guitars in festive Wishin A Merry Xmas from Holiday Magic, but the synthesizer kicks up the pace and never lets it lag.  It's funky and spirited, reeling off multiple variations on the traditional Christmas favorite.  Put it in the same TV movie, as everybody sneaks their presents under the tree in a fast-forward montage.
From the same album Joy To The World was made to define sprightly, perky and effervescent in rockin' holiday.  Orchestra and strings infest the track with confident and lively tempo, fit for a welcome departure from The Nutcracker, and just as à propos for a ballet, or children's holiday cartoon scene.
Even Rockin' takes a break for a ballad every once in a while, and lyrical The First Noel from Christmas Treasures backs up oboe and strings with acoustic guitar, saxophone and gentle drums for a smooth jazz specialty number. It rocks, too, but in a soothing, heartwarming way.  Maybe add it to the mix when our gang settles in for some après ski eggnog and nostalgic conversation.
Before synthesizers there were trumpets, percussion, and even strings to make holiday music rockin,' as in happy Rest Ye Merry Gents from Holiday Magic.  Round out your seasonal offering with this gem from Smartsound's Rockin' Holiday Royalty Free Music collection, and herald the holiday season with flair!
Check out our other posts about Holiday Royalty Free Music.
SmartSound - The Only Customizable Royalty Free Music Library.
News
SmartSound Professional
Production Type
Sonicfire Pro 6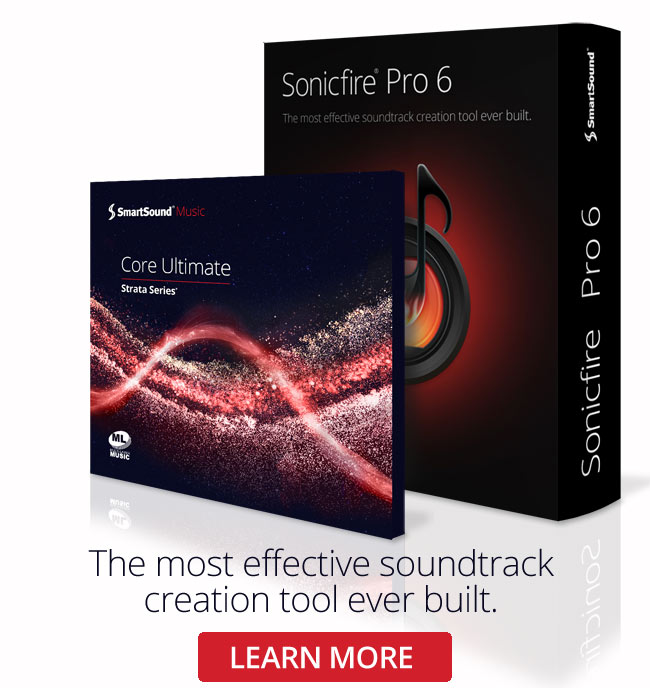 Sonicfire Pro 6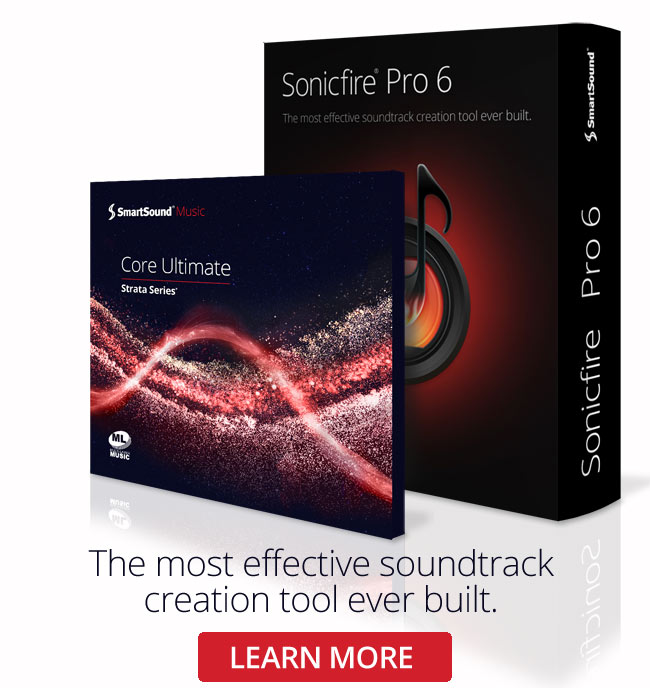 Genre
Featured Articles