Royalty Free Music Blog
Pop Rock Royalty Free Music
Genre ::
January 15, 2014
Pop Rock for the 21st century takes in even more ground than during its birth centur(ies)—Indie music has formalized a mid-ground reaction to Heavy Metal and super-sweet teeny-bop, and ballads continue unabated with synthesizer and electronica embellishments.  Count on SmartSound's Pop Rock selections to add whatever piquant note you need for video projects ranging from TV/Film dramas to offbeat Commercials to a more transparent style of Corporate videos.
Featured Pop Rock Royalty Free Music
Pop Rock has always been a favorite accompaniment to free-wheeling road trips, and Below the Radar from Paul Christian Gordon's latest SmartSound album Indie Pop drives the action right on down the road.  The characters in this scene are keeping it aboveboard with this driving, competitive track, but they are wasting no time.  Rock/Pop Band and Electric Guitar keep the pace smooth and fast.  Use this tune for cruisin'/race scenes in Commercials, Films, and Home Movies.
Increase the energetic power of your storyline with the emotional vocals of Nova Page (Nova Page & AD21, reviewed December 6, 2013) with up-tempo Indie Rock cut When You Run from Me.  Page's quirky, powerful voice reveals the secret behind all those indecisive breakup actions, the cycles of drawing in and pushing away reflect our own inner conflicts of self-acceptance.
http://SmartSound.com/blog/new-music-nova-page-and-21ad.html
Alternative Rock's the mood in funky Direct Line courtesy of Indie Band 02. This happy jam backs up upbeat party themes with happy, tongue-in-cheek vocals and fuzz bass.  Home movies or TV/Films that aspire to portray whimsical family scenes get what they need from this Indie Rock cut.   
Edgy Front Row from Indie Band 01 brings in charming solos from guitar, piano, and synths to fill in the background on teen dramas, and good-times scenes of all types; a versatile driving track both striving and hopeful.  Exuberant Party Over Here from Kool Kitsch kick up the party atmosphere with lively gospel influences.  Retro Organ accents Rock/Pop Band stylings, both soulful and confident.
Whether you need festive, uplifting tones, or emotional backdrop, SmartSound Pop Rock provides the engine to keep the action or upside of drama clipping along.  Enjoy the ride!
SmartSound - The Only Customizable Royalty Free Music Library.
News
SmartSound Professional
Production Type
Sonicfire Pro 6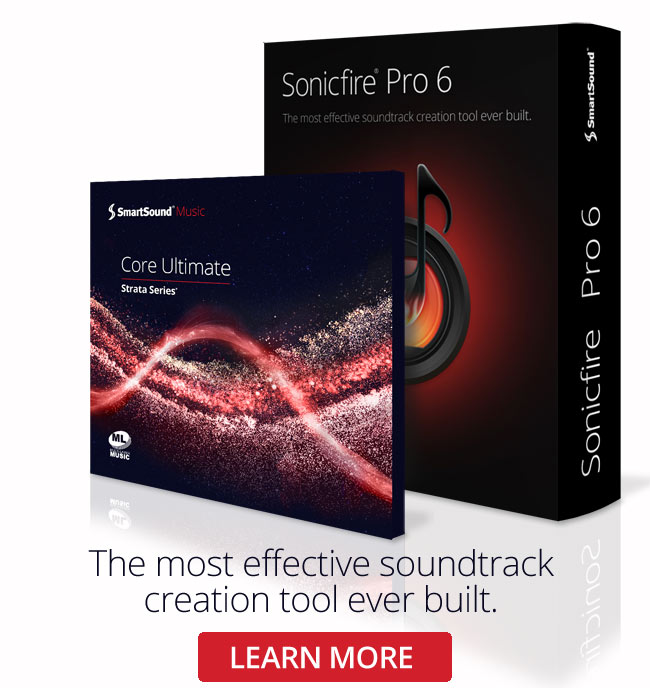 Sonicfire Pro 6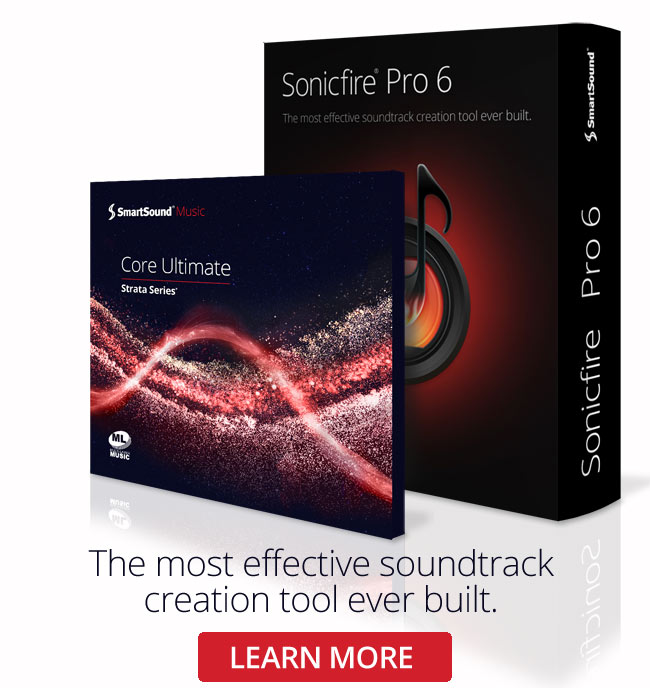 Genre
Featured Articles