Royalty Free Music Blog
Patriotic Royalty Free Music
Genre ::
June 26, 2015
Patriotic Music
Patriotic Music is hopeful music; filled with reflection, drama and triumph. Devotion to one's own country and sense of nationalism runs deep as evidenced by the multitude of America-themed songs on the newly released album American Spirit. American Spirit, and the others mentioned here, embraces uplifting, orchestral marches with poignancy and majestic intensity. Heroes, heroines and those who have lost their lives come alive in Patriotic Music with beautiful, touching music scores thoughtfully composed. Sweeping solemnity and joyous celebration combine to form Patriotic Music—ideal for dramas, marches, memorials, tributes or documentaries.
Positive Reflections
Orchestral Hues is an album rich with patriotic music, including Bipartisan Artisan, a confident,
dignified
and inspirational track. Triumphant brass and oboe combine with soaring strings and percussion to produce an
epic
and inspiring march. For Love of Country flows calmly with grandeur and majesty as the orchestra offers a nostalgic, patriotic and reflective theme with a solemn and touching composition.
Valor and chivalry reign on the album Heroic Overtures with its resounding theme of honor. This collection of patriotic music ranges from anthemic and stately to punchy and uplifting. Call to Duty is an expressive track conveying a sense of readying for battle. The theme is dignified, patriotic and confident as rolling snare and crashing cymbals march this stately song heroically forward. Combined Force is another champ that's energetic, positive and uplifting and will add a bold and confident backdrop to scenes of power, patriotism and triumph.
Freedom Rings
Celebrate victory with March to Freedom, on Heroic Overtures, a celebratory patriotic tune heralding a victorious event as trumpets blare and cymbals crash. This is an uplifting, heroic and inspiring soundtrack for a hopeful theme. If you're in need of something slow and somber, choose Stand Together where love and war marry in a rich orchestral score. Warm brass and soaring strings speak of hope, hearts and triumph in this patriotic, processional theme.
Find your Patriotic, American Spirit or Military Music in SmartSound's expansive royalty free music library. Create the perfect background music with our easily customizable music tracks and patented music technology that allows you to dial instruments, vocals and effects up or down and to the desired length of your scene.
SmartSound—The Only Customizable Royalty Free Music Library.
News
SmartSound Professional
Production Type
Sonicfire Pro 6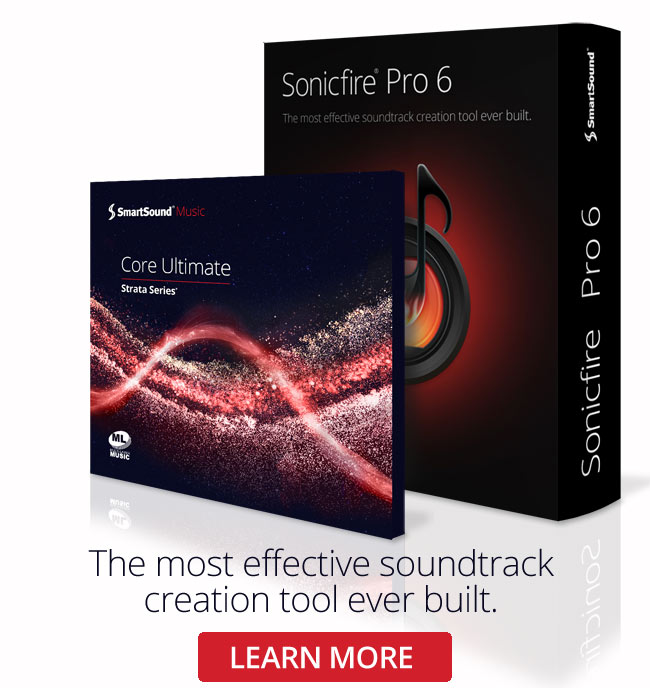 Sonicfire Pro 6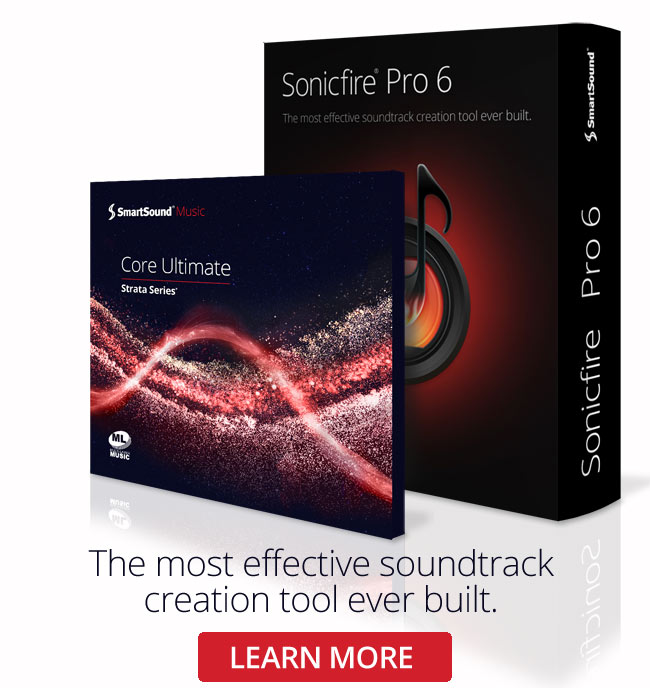 Genre
Featured Articles