Royalty Free Music Blog
Nu Sports Machine - Strata Series Album
New Music ::
January 11, 2017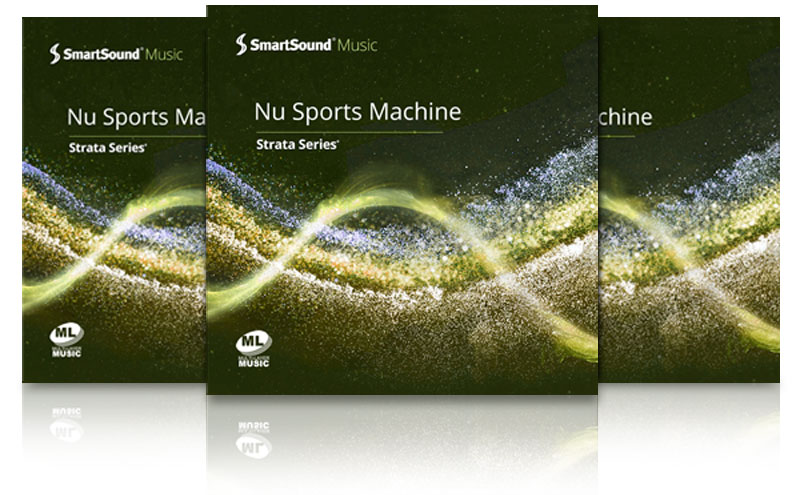 Comprehensive in scope and updated for the latest sports-music styles, this collection covers almost any kind of sport-video need, from pre-game backgrounders, to highlights, hard-hitting action, personal stories and more. Recorded in Smartsound's unique multi-layer format, these tracks give you control over the timing of the music's intensity, structure and flow to match your video perfectly.
Tracks On The Album
The Summit
An uplifting guitar intro sets the pace, setting the scene for dominance and mastery before transitioning into a powerhouse bridge for the crowning achievement.
Burning It Up
The lead guitar shreds a heavy solo over hard rockin' riffs and percussion, providing an atmosphere that bleeds with intensity.
Ownin' It
An infectious synth-driven hip hop beat juxtaposed with heavy metal guitar licks that result in a way-cool groove with a proud and dominant pulse.
Sick Moves
A dirty guitar groove starts an intense run, morphing into a trickling bridge that provides a temporary calm to set up for explosive action.
Standing Room Stadium
A high energy blast of electric guitar, drums, and brass that demands attention and provides a powerful intro or underlay for any sports-themed project.
Pushing The Limits
Upbeat, driving rock with positive vibes that ensure your viewers are fully engrossed in the moment, captivated by the onscreen action.
Banging Bad
A Slamming-fast rock jam perfect for highlighting extreme action, with an atmospheric groove in the middle to build anticipation. Use Timing Control to precisely lead in and showcase the righteous moves.
Game Of Inches
Heavy guitar and synths build up a fierce scene with a descending melody, before a lead guitar solo calls the audible that delivers victory.
Massive Momentum
A jagged-sharp heavy metal guitar cuts through everything in its way to deliver unstoppable momentum. A breakdown provides a brief respite, until this track claws its way back to smack-down ending.
Check This Out
A pounding snare fuels the beat as confident guitar licks force the audience to hone in on the visual excitement.
SmartSound Professional
Inside The Music
Production Type
Sonicfire Pro 6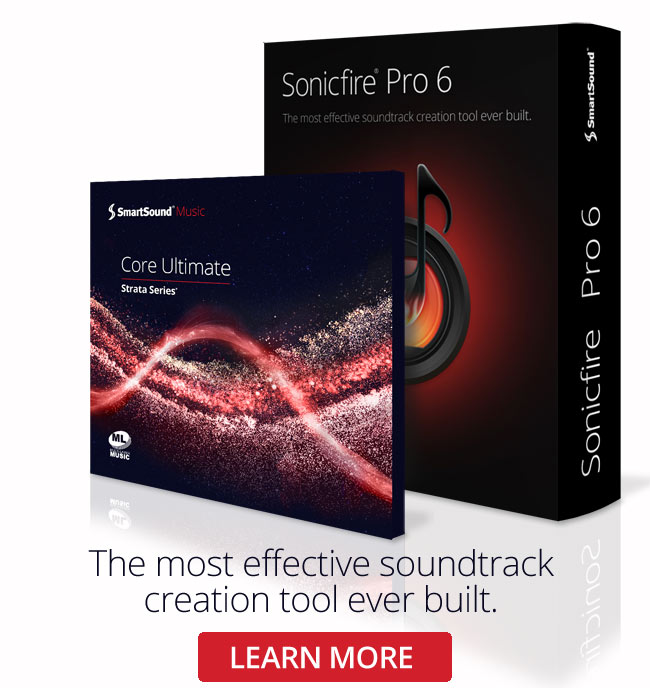 Sonicfire Pro 6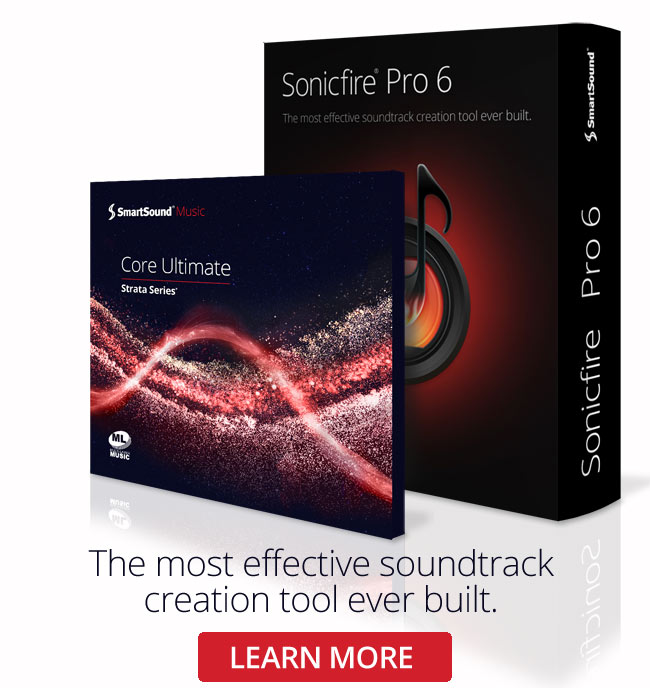 Genre
Featured Articles