Royalty Free Music Blog
News
May 27, 2015
Has automation made the lives of content creators easier?
» Read the entire The Impact of Automation on Content Creators article
Published on: February 24, 2021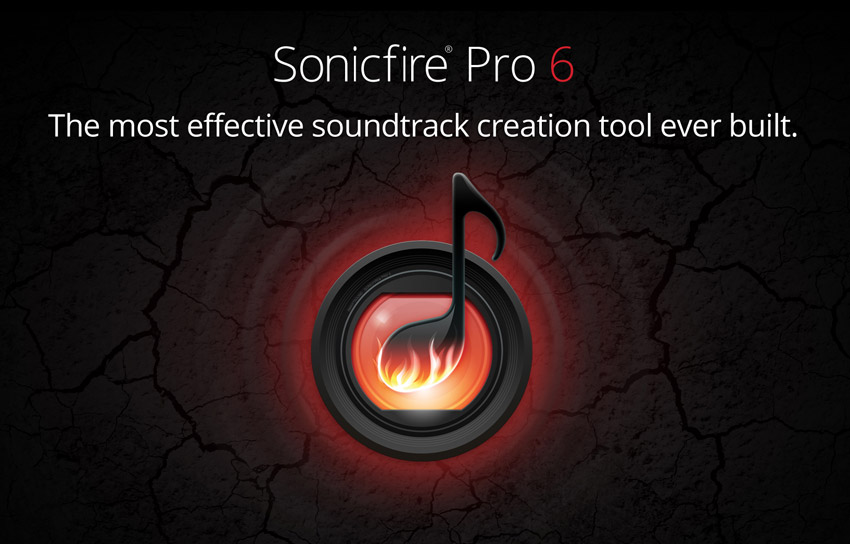 Sonicfire Pro version 6.5 is an important update for the new version 6 as it made several requested user experience enhancements as well as some important technical addition
Published on: July 16, 2020
Our sleek YouTube medley videos allow you to listen to samples of our newest albums and read the descriptions of each individual track.
Published on: June 25, 2020
Epic. Dramatic. Heroic. Armed with a strong lineup of modern orchestral sounds, this album will set the scene for your cinematic experience and provide a defining soundtrack; whether it be for trailers, games or film. While all of SmartSound's Multi-Layer capabilities are present in these tracks, their driving force and percussive beats make for particularly effective results with our Custom Length and Timing Control features.
» Read the entire NEW STRATA SERIES ALBUM MASSIVE DRAMATIC TRAILER article
Published on: July 15, 2017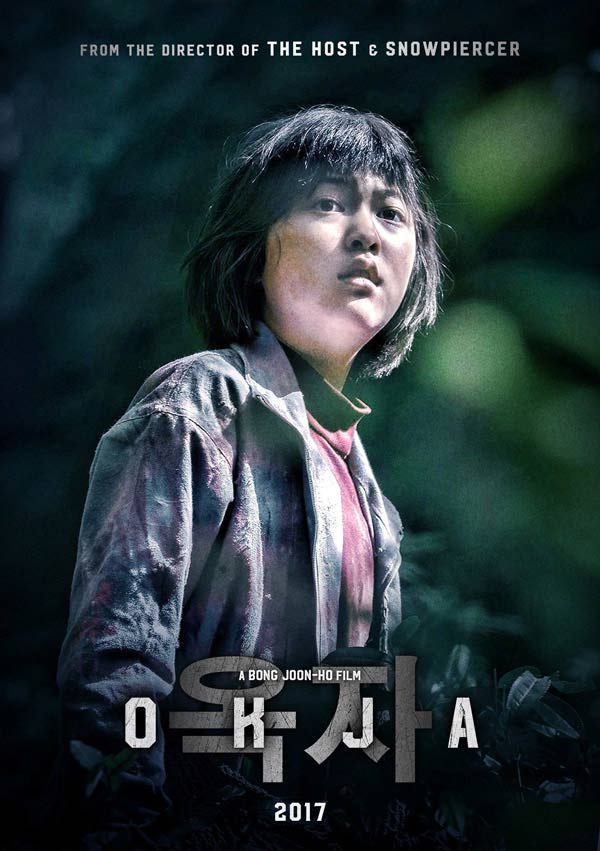 Okja
, a major new film just released by Netflix has garnered critical acclaim and created its share of controversy. To be honest, the film and its content haven't created any controversy. Critics and audiences love it. The controversy surrounds the fact that Netflix is giving the film a theatrical release, an outsider infringing on traditional Hollywood turf.
» Read the entire SmartSound Music Featured In Netflix Original Movie article
Published on: June 29, 2017
We are proud to offer this new album from an indie artist well on his way to establishing himself as a Southern California presence to be reckoned with. With the main-title theme for the Warner Brother's TV show "Hello Goodbye" as well as many tracks on buzz-worthy shows from MTV, TBS, Fox and more, Phil's writing and production stylings are classic, hook-ladened pop-rock in the best of traditions. As with all our Multi-Layer, Voxation series tracks, you have complete control over where, when and how you place the vocals - or even to not use the vocals at all when it suits your creative vision, making this music applicable to twice as many uses.
Published on: May 09, 2017
What does calm determination sound like? Or steadfast effort towards a goal? How about peak performance or results oriented focus? This album exudes all these qualities and more from every note, sound and chord. Drive your team, effort and results to the top with these fully Multi-Layered, SmartSound® Technology infused tracks.
» Read the entire NEW STRATA SERIES ALBUM: CORPORATE COMMUNICATIONS article
Published on: April 12, 2017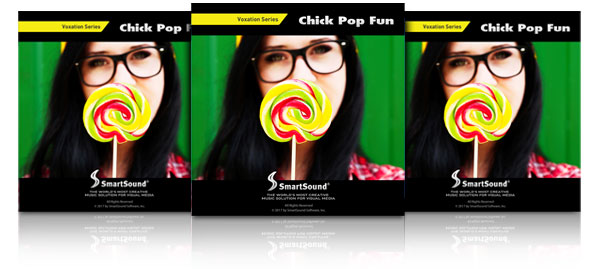 This new Voxation series album is loaded with fun tracks featuring the great pop-vocal talents of Michèle Vice-Maslin and her talented friends. Chick Pop Fun is perfect for summer movie fun or any film or video that can benefit from it's infectious pop performances. Use SmartSound's Mood and Timing tools to precisely control exactly how and where the words fit in your visual storyline.
Published on: February 16, 2017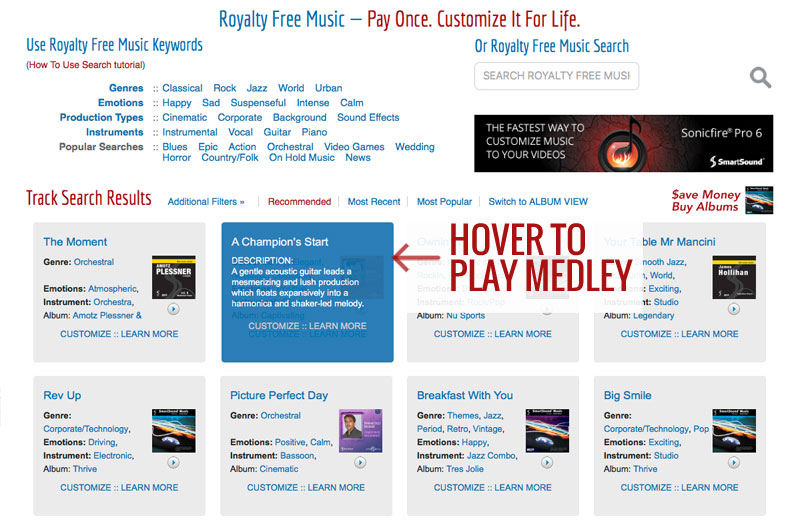 Introducing our new Royalty Free Music search page. Our staff has selected some of SmartSound's best music tracks and put them together on one easy-to-navigate page. Hover over to hear a sample of the track, click on any to hear the full track and use our More Like This and Other Tracks from the Same Album searches on the left to find tracks similar to these special tracks.
Published on: January 29, 2017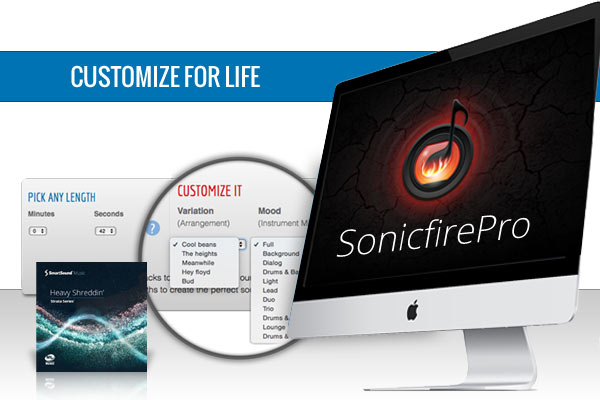 Introducing new lower pricing on SmartSound royalty free music singles—$49.95 each! That price includes our Extended License.
» Read the entire NEW PRICING FOR SMARTSOUND SINGLES—$49.95 article
Published on: January 27, 2017
Rhythmic energy, shifting textures and an emotional context meld in a clear, clean production style to evoke a sound ideal for environmental images with energy and purpose. Produced in our Multi-Layer format, access all of Sonicfire Pro 6's new features to create the perfect visual soundtrack.
» Read the entire New Artist Series Album: Environmental Energy article
Published on: January 26, 2017
Comprehensive in scope and updated for the latest sports-music styles, this collection covers almost any kind of sport-video need, from pre-game backgrounders, to highlights, hard-hitting action, personal stories and more. Recorded in Smartsound's unique multi-layer format, these tracks give you control over the timing of the music's intensity, structure and flow to match your video perfectly.
» Read the entire Nu Sports Machine - Strata Series Album article
Published on: January 11, 2017
Published on: October 28, 2016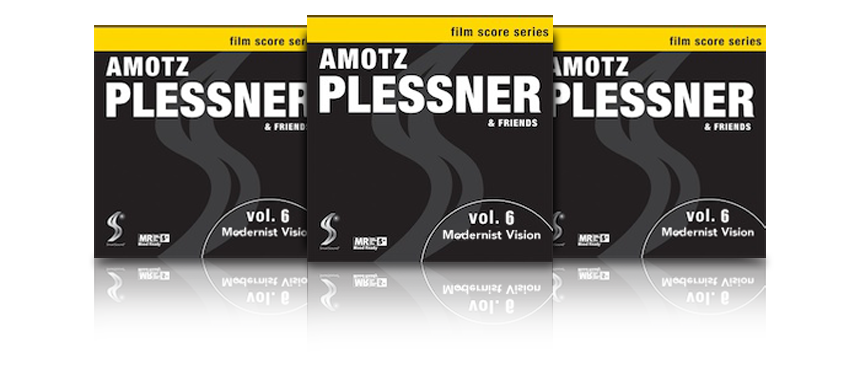 One of SmartSound's most popular composer and his powerhouse writing team have returned for another stellar Film Score series album. Specifically produced to overlay a striking, modernist vision on as many different styles as possible, this album has it all: Cutting edge music ideal for network television commercials, contemporary music to inspire, cinematic themes deploying rich, live orchestra in an up-to-the-minute context, high-activity pieces, punchy pop-fun, and more.
Published on: October 25, 2016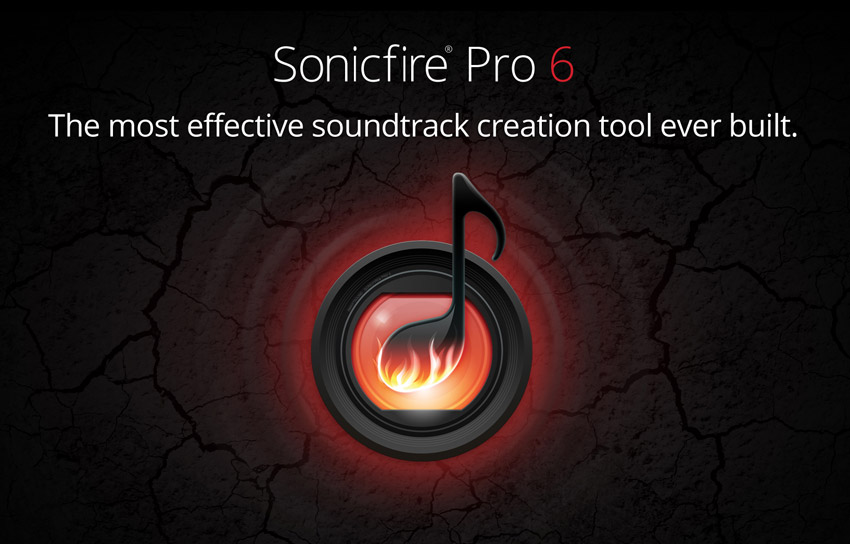 Sonicfire Pro version 6.0.3 rev was an important update for the new version 6 as it made several requested user experience enhancements as well as some important technical addition
Published on: October 07, 2016
SmartSound Professional
Inside The Music
Production Type
Sonicfire Pro 6
Sonicfire Pro 6
Genre
Featured Articles