Royalty Free Music Blog
News Background Music
Production ::
March 02, 2015
SmartSound is your one-stop shop for award-winning royalty-free music for all of your projects; whether in need of a pulsing news beat or an unfolding story line for a morning show, entertainment news or world news, SmartSound has the broadcast news theme you need.
Featured News Background Music
SmartSound News Themes
Have a late-breaking news story which requires royalty-free music for your project? Look no further than the album News Themes with 10 excellent instrumental background tracks including Daybreak-SS with its sleek and minimal corporate sound ideal for morning headlines or community news. This fresh and positive beat adds an energetic flavor to your background. Oh, but you've got something unfolding, you say? Buy Evening Update from the album News Themes. Evening Update is a great track to support unfolding events as they occur. The pulsating beat is confident and punchy and the ideal instrumental to include for corporate news. If you've got one more listen in you, consider the upbeat tune Lifestyle Magazine from the album News Themes. Lifestyle Magazine's got a positive, fresh sound that's uplifting and motivating with its upbeat, refreshing instrumental themes.
Investigative Journalism
Investigative Journalism is a go-to album with tracks like Objectivity and Questionable Ethics—both dramatic business themes for journalistic needs. These tracks lend dramatic quality to your story. Objectivity rings with minimal and pensive elements as it keeps the corporate news in motion. Marimbas complement the orchestra with their minimal, dramatic tones which keep the instrumental track pulsating forward. Questionable Ethics from the album Investigative Journalism is dramatic and hypnotic and ideal for a documentary or action-drama background with its rich percussion and driving orchestra. This pulsating instrumental, like all SmartSound tracks, is customizable: create the mood you desire by isolating instruments or utilizing the full orchestral sound.
SmartSound offers world-class technology with our royalty-free music tracks. All tracks include unlimited access to full, broadcast and custom lengths with a commercial license.
SmartSound—The Only Customizable Royalty Free Music Library
News
SmartSound Professional
Production Type
Sonicfire Pro 6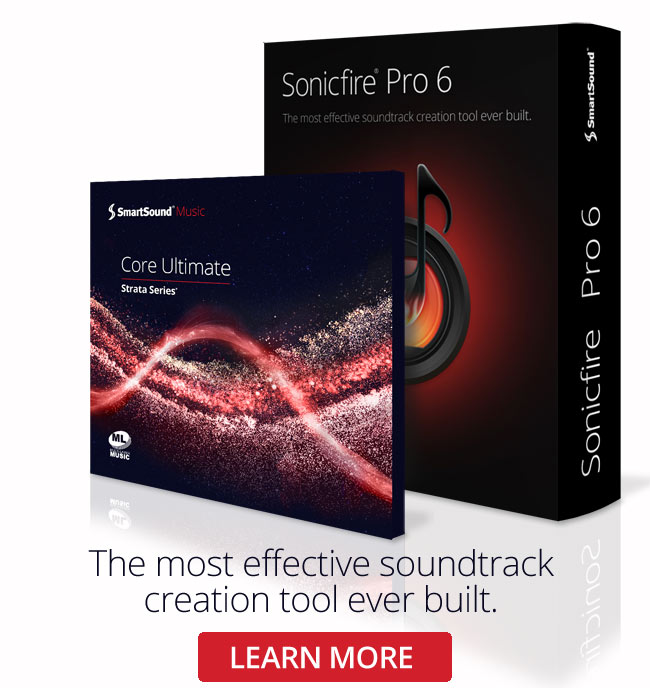 Sonicfire Pro 6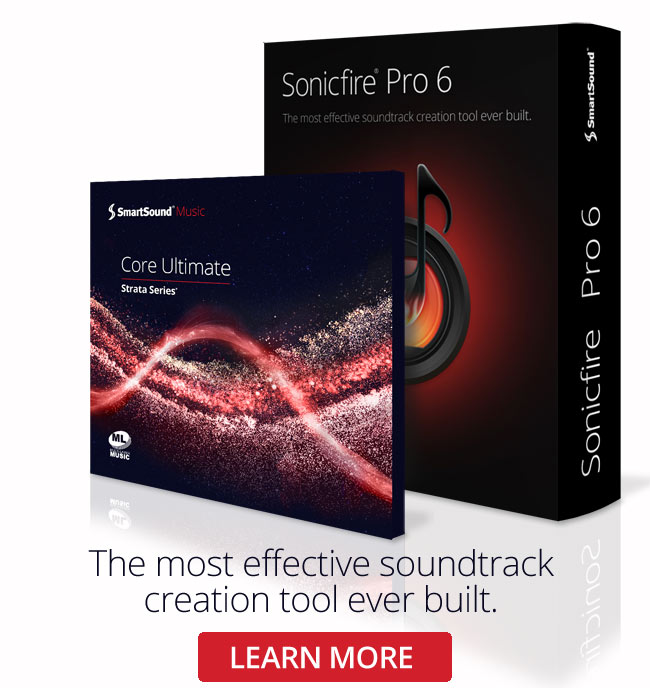 Genre
Featured Articles