Royalty Free Music Blog
New Voxation Label Album: FOKUS
New Music ::
September 15, 2016
Tight pop-rock interspersed with hard edges populate this album of the up and coming band Fokus. Their debut album features powerhouse, infectious tracks with compelling vocals (as well as two great instrumentals!). The lyrics cover a wide variety of themes from upbeat-positivity, storied heartbreak, love conquered and more. From SmartSound's Voxation label, it represents our commitment to offering the best music available for any film or video use, including vocal tracks from great indie bands and artists. Using SmartSound's unique technology, you get complete control over the placement and timing of any vocal line, or take them out entirely for great pop-rock backing tracks; these tunes serve double duty.
Tracks On The Album
Survive
A pounding, guitar-driven rock track about fighting to survive against the odds. Use Mood Mapping to tweak or remove the vocals for a high-energy instrumental.
Don't Let Me Go
Piano guides the opening verse of this alt-rock piece before the full band punches in with a catchy refrain, detailing a struggle of trying to leave one relationship for another. Features Vocals.
Drive
A persistent indie rock track that tells the tale of tracking down a love at first sight, speeding away at the traffic light. Smooth and uplifting, Drive can also work without vocals to keep the scene upbeat.
Beautiful World
An uplifting pop-rock jam with a classic-rock sensibility celebrating diversity and peaceful coexistence. Features Vocals.
Starburst
A trickling piano melody pairs with a warm acoustic guitar that melds into a driving beat, propelling this instrumental track into a bursting-bright conclusion.
Everything You Want
A syncopated guitar riff leads this hard-hitting rock track describing the singer's undeniable draw towards an otherwise seemingly vain woman. Features Vocals.
Set Me Free
A soft beat under an ethereal melody charges up the verses of this pop-rock track, leading into a power-house, infectious chorus. Features Vocals.
Worth The Wait
A steady flowing, ethereal rock instrumental that builds an uplifting melody with a feeling of satisfaction.
From You
A dissonant, buzzing guitar riff drives this heavy rock piece about breaking free from oppression. Features Vocals.
The Choice
A slow, heartfelt ballad describing one man's emotional decision between two love interests. Remove the vocals with Mood Mapping to retain the moving essence of the song without being overly specific.
SmartSound Professional
Inside The Music
Production Type
Sonicfire Pro 6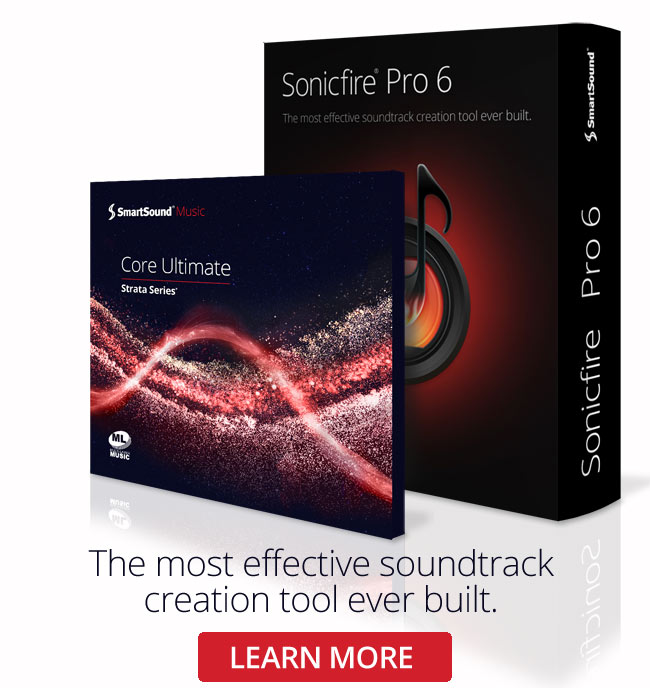 Sonicfire Pro 6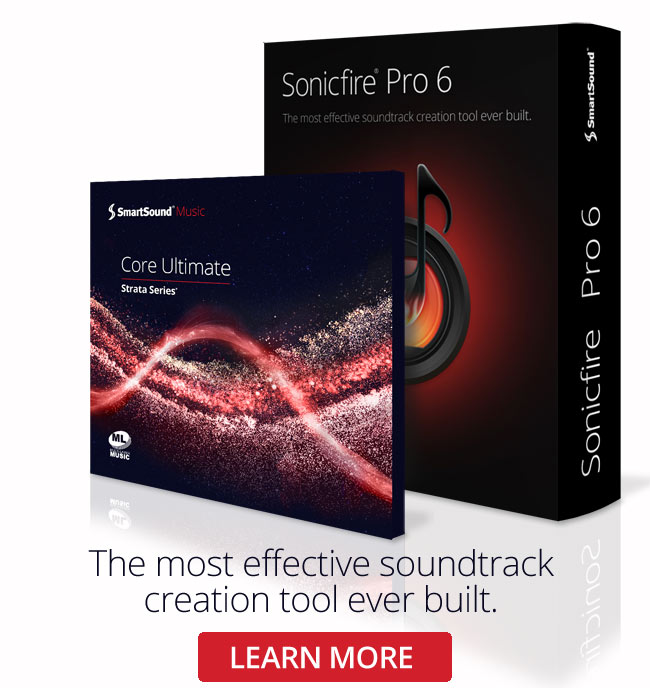 Genre
Featured Articles