Royalty Free Music Blog
New Strata Series Album: Streets Of Fire
New Music ::
June 14, 2016
The ultimate authentic urban blend exuding the latest sound in street music and other urban styles. The album's Hip Hop styles run the gamut from raw and edgy to soaring and cinematic, and everything in between. Other grooves include uptempo dance with an edgy-pop sound and contemporary chill. And, this album with its lock-tight grooves is perfect to explore Sonicfire Pro 6's new updated Timing Control feature, letting you move the beats where you need them more effectively than ever before.
Tracks On The Album
Glimmer Bling
Electronic themes reflect off a thousand mirrors, bouncing around and illuminating an up-tempo beat.
Edge Of Conquest
Edgy strings open up with a pulsing electronic beat that expands into a techno-orchestral score that drives this track to the edge.
Ultimate Stand
A head-bobbing, shaker driven beat merges with epic strings and choir, fusing two worlds together.
Ton Of Trouble
A modern street beat clashes with nostalgic sound effects reminiscent of early 8-bit video games.
Club NYC
A flurry of beats and synths swirl above the action, providing a view of the groove below.
Let's Party
A buzzing beat line gets the party started before a chorus of electronic melodies invite everyone to join the fun.
Rock Crusher
A funky beat knocks on the door, as layers of synths build the tension before bursting through.
Midnight Escapade
Escape for an evening rendezvous with this calm, airy melody, juxtaposed with excitement from a pulsing rhythm.
Hush Money
A bumping bassline and underlying clap beat set a foreboding mood, as electro-strings and floating tones hint towards the seriousness of the situation.
Fiber Optics
A commanding back line announces its presence, as a mysterious melody emits trailing notes that cast a dim light on the sinister side.
SmartSound Professional
Inside The Music
Production Type
Sonicfire Pro 6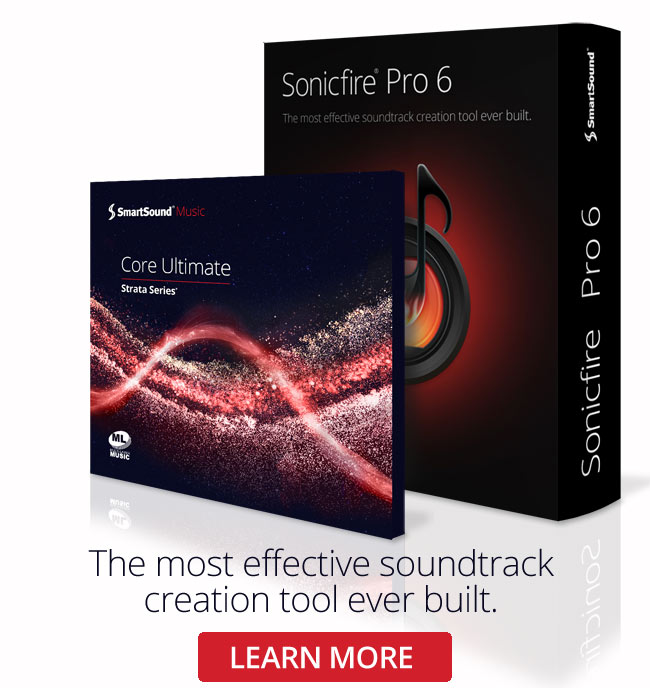 Sonicfire Pro 6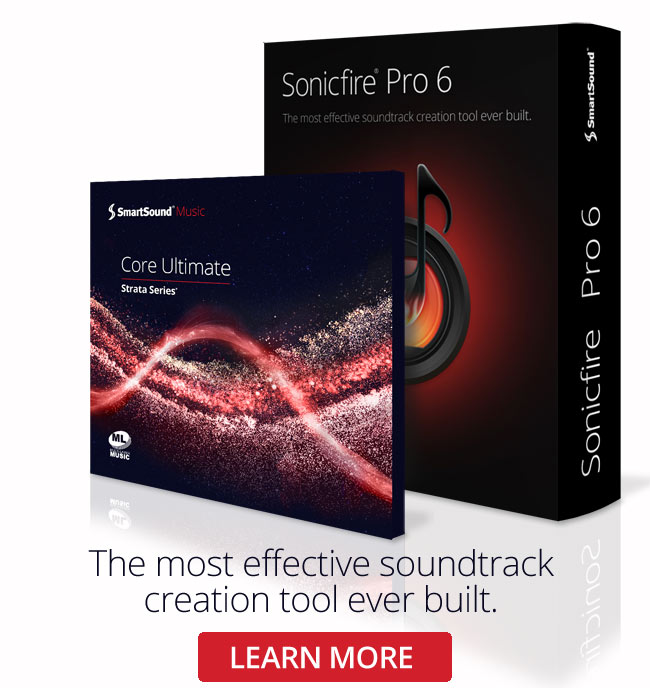 Genre
Featured Articles