Royalty Free Music Blog
NEW STRATA SERIES ALBUM MASSIVE DRAMATIC TRAILER
New Music ::
July 15, 2017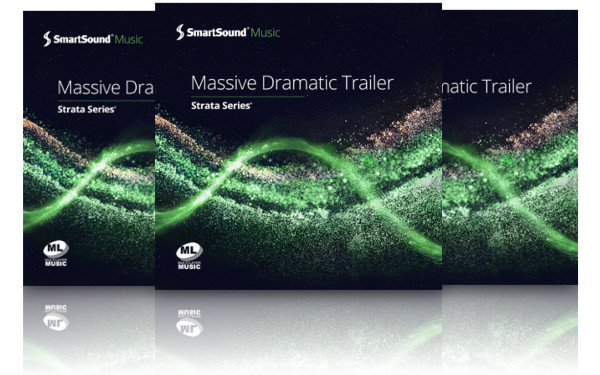 Epic. Dramatic. Heroic. Armed with a strong lineup of modern orchestral sounds, this album will set the scene for your cinematic experience and provide a defining soundtrack; whether it be for trailers, games or film. While all of SmartSound's Multi-Layer capabilities are present in these tracks, their driving force and percussive beats make for particularly effective results with our Custom Length and Timing Control features.
Album Tracks
Invisible Mights
An intense, sinister orchestra track with energetic electric guitar and strings, bass and brass. Combined with an expressive male choir and a choir of "angels". Like a war between heaven and hell.
Deus Ex Machina
Sinister, suspenseful orchestra track with vivid, rhythmic strings, powerful drums and billowing electric piano.
March Through Hell
A strong piece of music with dramatic brass and choir, strings and timpani. Has a huge, heavy and drastic effect.
New Direction
A strong, driving string section paves the way for a passionate grand main theme.
Tales Of Love And War
Big and epic orchestral track with a strong emotinal theme, both heroic and dramatic at the same time. Starting with a soft string intro it builds up to a fantastic finale with massive percussions and choirs.
Showdown In The Air
Fast-paced action piece with vibrant strings and bustling percussion parts.
Approaching Zero
Suspenseful orchestra track, starts with a suspensful guitar and changes with a drop to a darker and more dramatric mood. Calm again in the end.
The Last Battle
Epic fantasy-battle-music with rhythmic orchestra, choirs and a dramatic feeling.
For The Greater Good
Melancholic, calm music at the beginning with strings, harp and a distant choir. Merging into a dramatic, combative final part with energetic brass and strings.
Black Sand Desert
Sinister, scary and dynamic orchestra track. Threatening, rhythmic strings, alternating between crescendo and diminuendo.
SmartSound Professional
Inside The Music
Production Type
Sonicfire Pro 6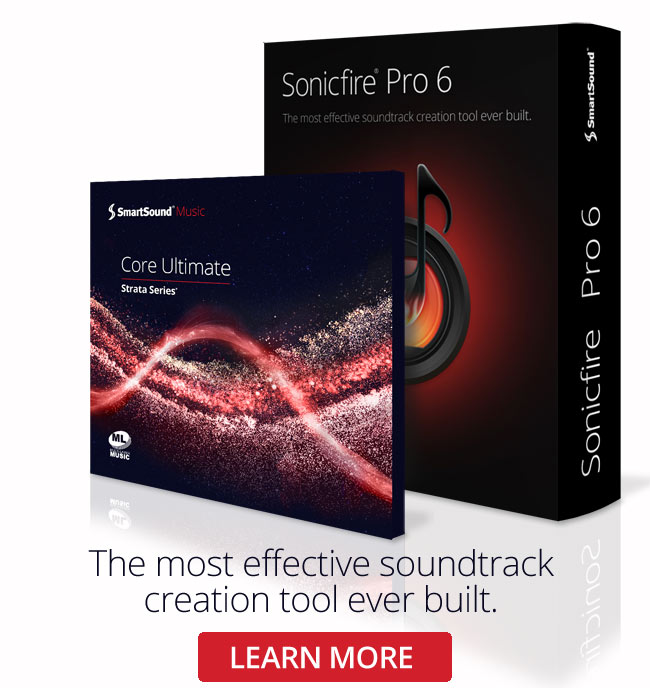 Sonicfire Pro 6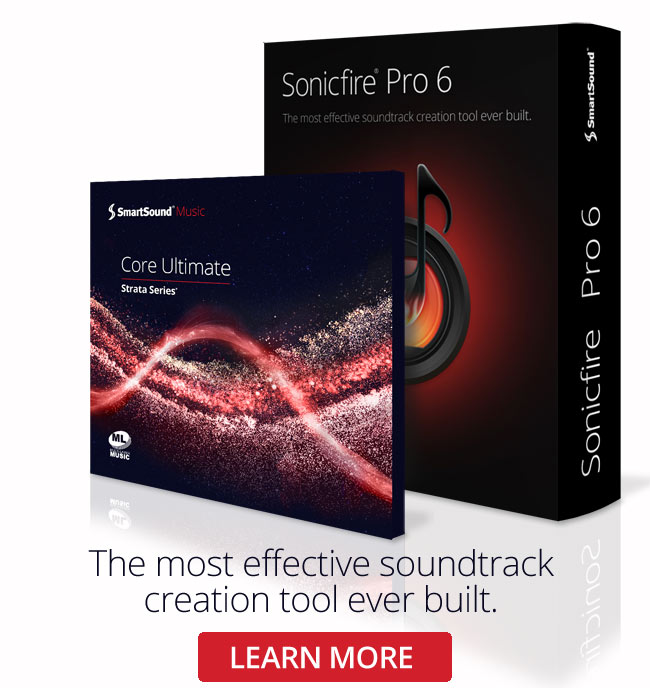 Genre
Featured Articles