Royalty Free Music Blog
New Strata series Album: Inspire
New Music ::
July 19, 2016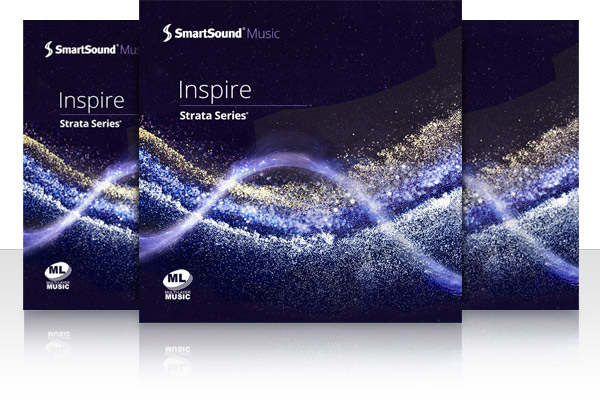 A model of modern music production, Inspire uses cutting-edge sounds, hip, current electric stylings and superb variances in intensity to achieve inspirational moments like no other album. The tracks often sound ripped from modern pop and alt-rock play lists while creating a vibrant sense of energy, achievement and accomplishment throughout. As our first release since Sonicfire Pro 6, this album is enabled for our terrific Timing Control feature update - giving you unprecedented control and precision over the relocation of the beats of these tracks.
Tracks On The Album
Those Good Old Times
Reminisce about the glory days with this swinging rock jam guaranteed to conjure up great memories.
Family Comes First
A soothing but infectious guitar tune accented with twirling mandolin, giving way to a memorable synth-bell melody offset with stuttering beats.
Strive For Gold
An up-to-the-minute sound backed by classic rock guitar riffs drives to an infectious chorus with a syncopated synth melody offset with punchy power chords.
Beyond Greatness
A serene rock anthem highlighted by an incredible drum performance that smashes through to a rousing chorus.
Ascent Up
A rolling, guitar riff lifts spirits while a steady backbeat keeps the pace in this carefree melody.
Power To Win
An anthem-like drum part joined by a pulsating guitar rhythm and airy melody lifts off to a super-hard driving chorus before falling back again, taking emotions on a wild ride.
Melrose Delight
The bouncing bass line tells a joyful story, surrounded by drums and guitar that build to a celebratory chorus. Tailor the track to your scenes with Mood Mapping to make it pop at the opportune moments.
Together We Are One
A catchy acoustic guitar shuffle begins this tale, to be accompanied later with piano and strings as an unexpected banjo leads the chorus, creating a down-home yet winning feeling.
Through The Inferno
A somber, moody intro persists through darker times, leading the way to a righteous chorus, bringing the sound of a brighter future.
Let's Go
Get your audience out of their seats with this jumpy rock track featuring funky, boogie-style guitar licks culminating in an all-out jam session.
SmartSound Professional
Inside The Music
Production Type
Sonicfire Pro 6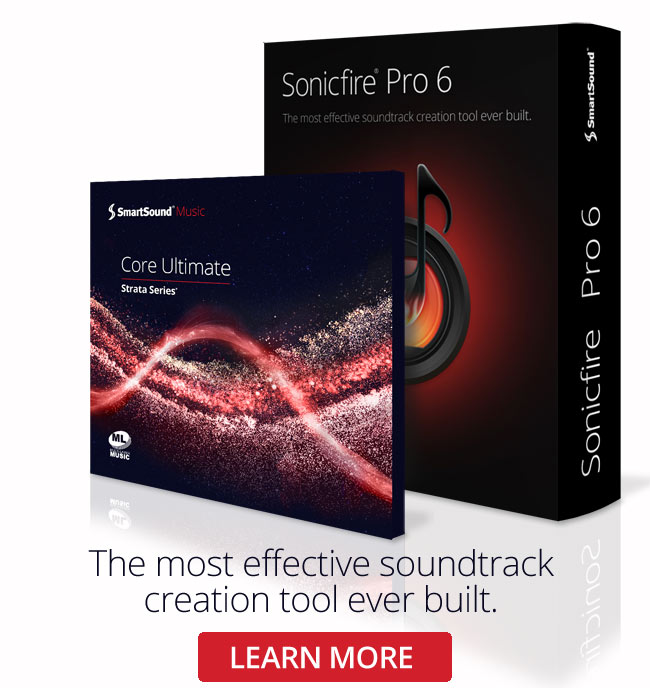 Sonicfire Pro 6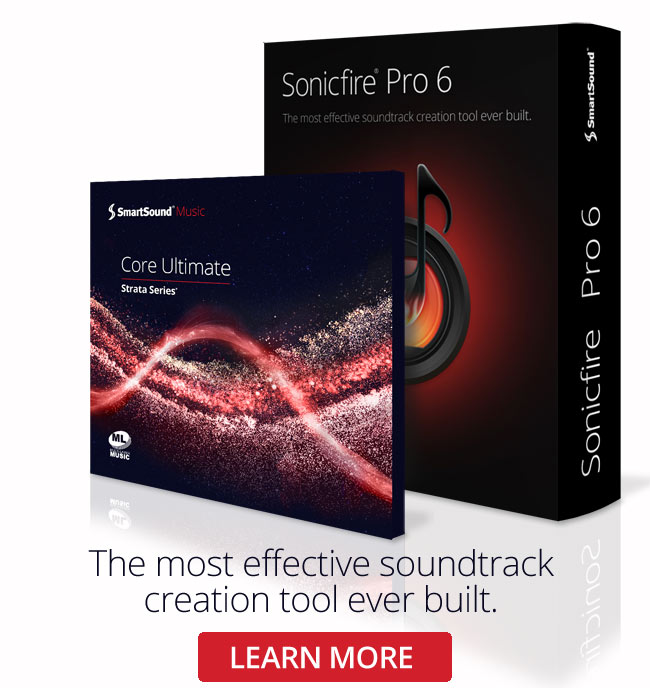 Genre
Featured Articles