Royalty Free Music Blog
New Release - Intrigue and Tension
January 20, 2014
Especially suited for projects with an international intrigue/suspense flavor, SmartSound's new release Intrigue and Tension delivers the goods with the finesse of the ambassador's expertly-transported diplomatic pouch. 
Dissonant, uncertain Awkward Neighbor, echoes its name, with a full complement of exotic, abstract accents to keep viewers off-balance, in your next remote undercover operation.  Ethnic ensemble, including ethnic flute add world tones to this quirky collection of noir touches.
Featured New Release - Intrigue and Tension
Keep the secret agent company with dark, ominous Dangerous Transaction, featuring orchestral strings, horns, and brooding synths for serious, haunting drama; you can almost see the operative following the suspect through a scary serious of abandoned warehouses, and around unknown corners.
Flute/shaku melodies and incessant percussion enhance the drama of desolate landscapes in earthy Operation Desert.  Its traditional tribal flavor strikes the mystical, suspenseful note just as appropriate for a modern desert espionage sequence.
Cover the sweet denouements in any good suspense project, when all is resolved, the world is safe for another day, and everything looks tranquil once again--until tomorrow, with serene Scenic Journey.  Piano and flute melody grace the delicate piece, the perfect accompaniment to returning the spy to the bosom of his/her family.
It's back to work for our hero/heroine when duty calls, or the adrenaline addiction kicks back in, with eerie, pulsating Unfortunate Encounter.  Electronic synth vignettes and melodic guitars populate this ambient, uncertain track.  It creates tension without resolving it, and keeps up the mystery and suspense with brooding intensity. 
Sinister and investigative are the watchwords for most tracks in Smartsound's new release Intrigue and Tension. Use it to transport your audience to a world of mystery and false options with unknown consequences, where strong characters are lost in a maze of deception.
SmartSound - The Only Customizable Royalty Free Music Library.
Production Type
Sonicfire Pro 6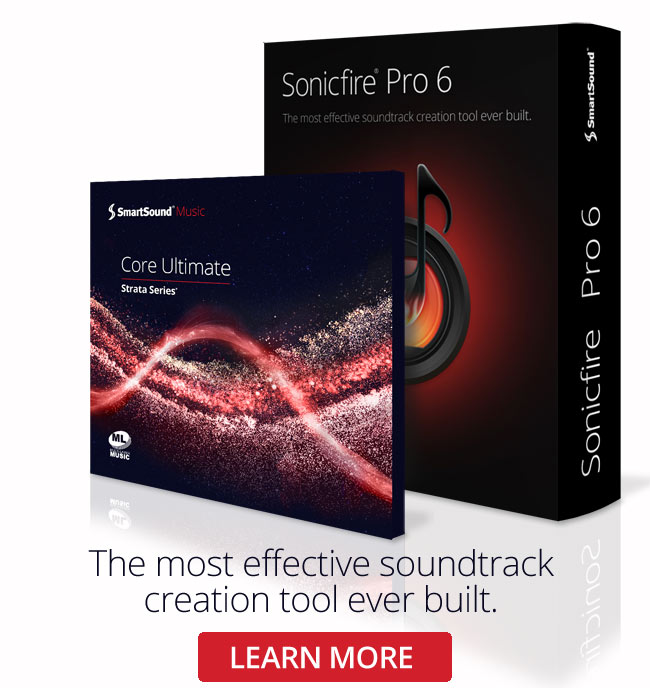 Sonicfire Pro 6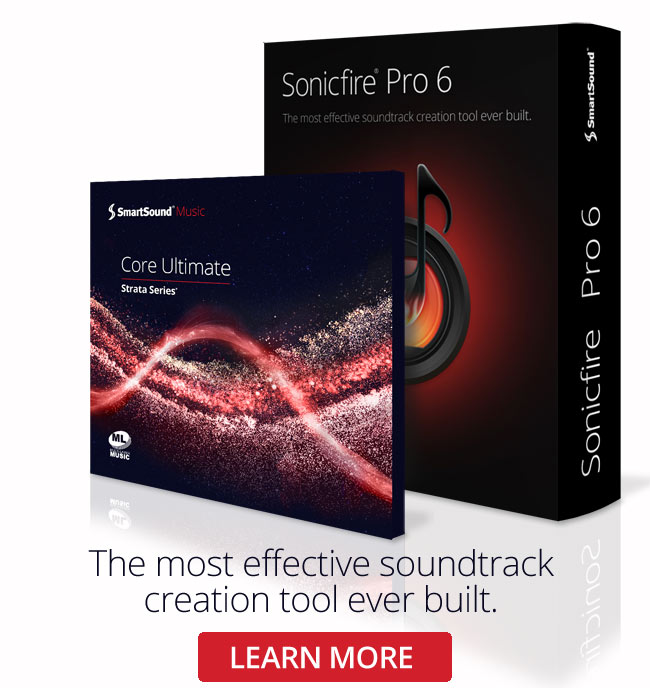 Genre
Featured Articles