Royalty Free Music Blog
NEW PRICING FOR SMARTSOUND SINGLES—$49.95
Company News ::
January 27, 2017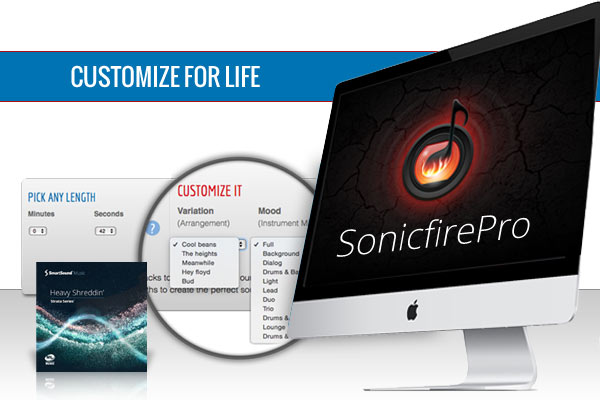 Introducing new lower pricing on SmartSound royalty free music singles—$49.95 each! That price includes our Extended License.
SmartSound has two licenses—Extended and Widest. Our Extended License includes unlimited lifetime customizations. Because of our software—Quicktracks for the web and Sonicfire Pro for your desktop—you can literally create thousands of unique tracks for your video projects from one single track, all with their own sound, feel and arrangement.
A Little Bit About Usage
The Extended License is good for Personal and Professional use. You are welcome to create third-party videos and monetized videos for YouTube, Vimeo, Facebook and anywhere else you want to make an impact. That also includes local radio and television broadcasting and advertising as well as use in film festivals and movie theaters in your country.
Once you purchase a track it is always a part of your account. There is no expiration date on its usage. As we mentioned, the new singles price includes the right to customize your music with our patented and award-winning software, Sonicfire Pro, or with our online cloud version, Quicktracks. Either way you choose to edit it, you can create unlimited music for your videos with one $49.95 track—for life!
Search or Browse our Customizable Music Library now and find your life-long creative music tracks:
Learn more about our Extended License here.
SmartSound Professional
Inside The Music
Production Type
Sonicfire Pro 6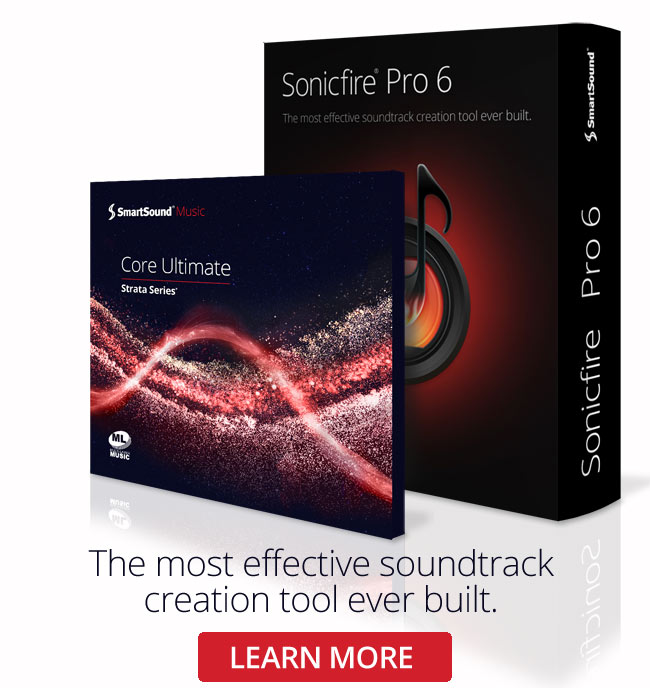 Sonicfire Pro 6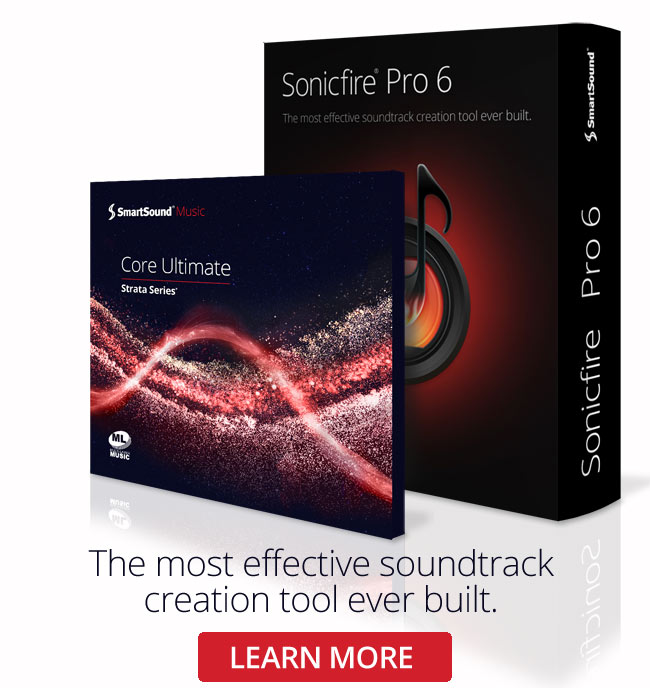 Genre
Featured Articles