Royalty Free Music Blog
New Music for April
April 26, 2011
There are three new royalty free music albums for April - Richard Band Vol 9 - Mystery & Magic, Dramatic Stories and Funky Country. The Dramatic Stories and Funky Country albums are part of the Strata series.
About Richard Band Vol 9 - Mystery & Magic: Live symphonic cues for film that are mysterious, suspenseful, mystical and magical. Automatically match the end of any scene with a dynamic and perfect musical punctuation using Sonicfire Pro's Custom Length feature. Just type in the minutes, seconds and frames to get a powerful, live orchestral piece that sounds written for your movie.
About Dramatic Stories: Thought provoking and memorable, these beautifully orchestrated themes are a great accompaniment to on-screen story telling for real world drama and emotional narrative. These tracks are perfect for using our Mood Mapping feature to create nuanced shifts in the emotional interplay of your movie's characters.
About Funky Country: Beat-driven country rock that's a little bit funky and a whole lotta country. Instantly drop these mixes under dialogue for a barroom or other type of scene and have them 'pop' back up again the moment the dialogue ends - another great benefit of our award winning Mood Mapping feature.
SmartSound is
Royalty Free Music
made easy!
Production Type
Sonicfire Pro 6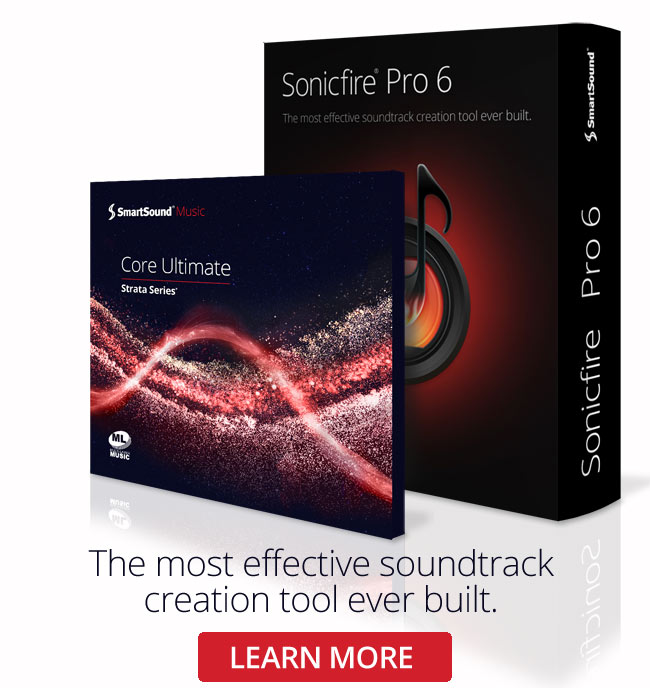 Sonicfire Pro 6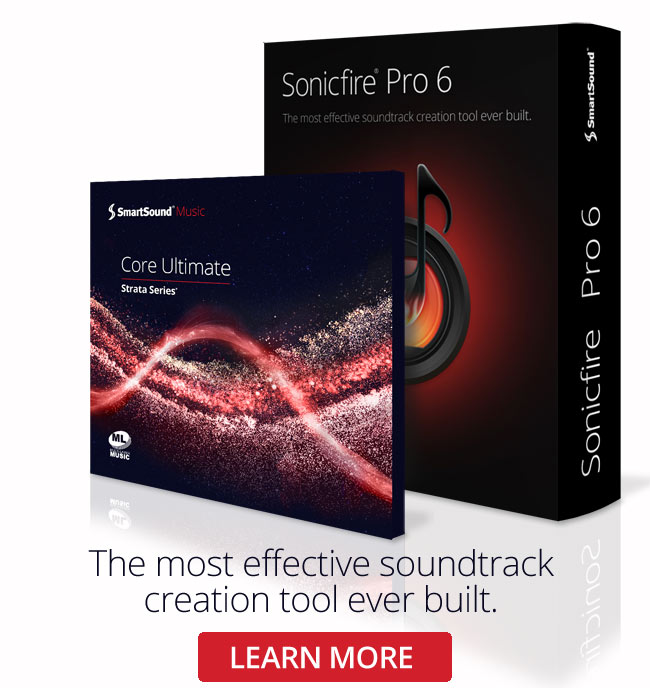 Genre
Featured Articles