Royalty Free Music Blog
Movie Making Manual: Film Scoring Theory
Tutorials & Tips ::
January 14, 2016
The Film Scoring Theory segment of the Movie Making Manual (a collaboratively-written open content textbook available online via Google Books) offers outstanding advice to both novice and more experienced filmmakers and video producers specifically related to selection of mood music.
The segment starts off by explaining that sometimes the mood caused by the video itself, before the addition of a score, is counter to the needs of the scene. The example used is excellent, which is that of a scene where the actor is laughing, but inside is crying. Without the right score the scene will not play well. Users of SmartSound and our over 20+ million royalty-free tracks know, of course, that our patented Express Track Search technology, combined with advanced music Mood Mapping technology, can quickly locate the ideal mood track, and customize it for a perfect fit.
The Movie Making Manual segment continues by discussing the significant differences between scoring for background, and scoring for dialog. Basically, background scores must not overwhelm the ongoing dialog of a scene, while scoring for dialog involves inserting bits of appropriate mood music or sounds between portions of the conversation, mapping the flow of music to the flow and tension of each portion of dialog. SmartSound's Sonicfire Pro Software provides the tools needed for this; in addition to express track searches and mood mapping, additional tools for different types of scoring include both timing control and custom length, necessary to make the score drive the mood correctly.
We recommend exploring the rest of this outstanding open-content textbook as well - it is bound to be informative while completing any video project.
Production Type
Sonicfire Pro 6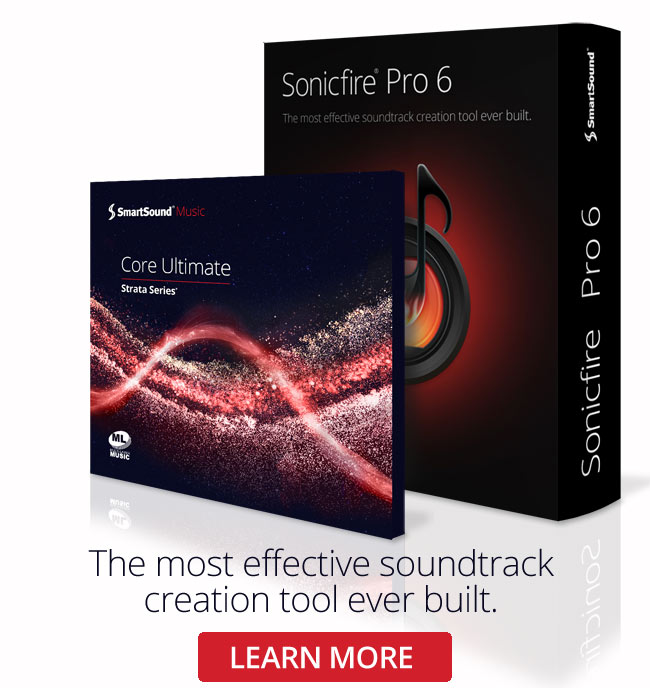 Sonicfire Pro 6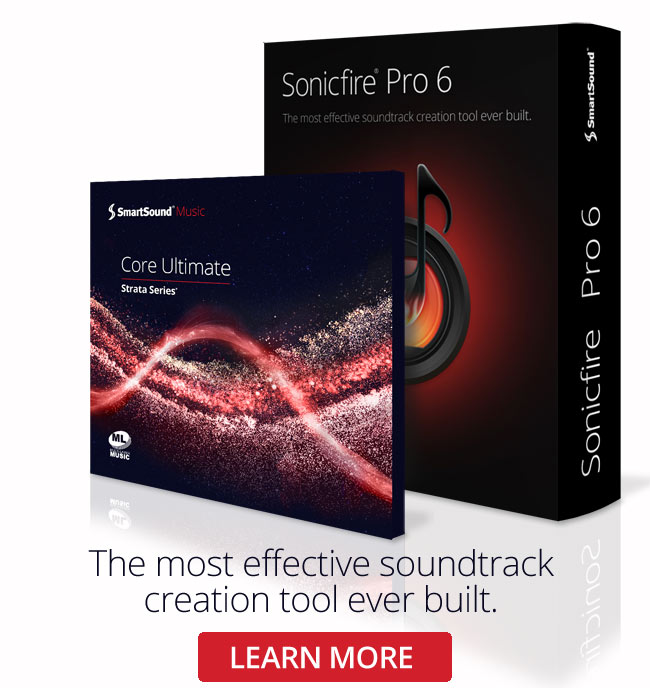 Genre
Featured Articles