Royalty Free Music Blog
Making Edible Mouth Blood
Tutorials & Tips ::
October 16, 2015
We've already discussed how to make truly realistic blood over at Instructibles.com, but it isn't edible. Some scenes will require edible fake blood just for mouth wounds - or zombies, or vampires, or… Really, any video that requires non-toxic blood. Videographers who deal with fake blood know how difficult it is to get color and consistency just right, so that it looks real. The great things about the method detailed in this tutorial are that the ingredients are available in any grocery store, and it requires no cooking. Whip up a batch at 3 AM for that graveyard scene, quickly, even in the field while shooting.
Editing the right background score to a scene that requires fake blood for the mouth can be a challenge, too, especially for an action scene. High-energy tracks that fit horror can be a horror to track down. Yet, SmartSound's high-quality, royalty-free music library makes it easy - a search for high energy horror brings up immediate results. A chase through a cemetery could use a track like Good and Evil -  the Goth variation with the Background instrument mix is especially suitable, but it can be customised to suit the scene with SmartSound's Mood Mapping technology.
However, the scene might call for something more challenging; A track that starts low and menacing and then bursts into frantic action might fit the bill. Suspenseful Orchestral tracks are an obvious choice, but certainly not the only choice. With SmartSound's Express Track Search technology video producers can find scores that suit their needs - and if a track is almost right, but not quite, Express Track Search lets users find similar tracks that are faster, slower, etc. at the click of the mouse.
For a great horror track that is full of synthesizer goodness, rather than orchestral, SmartSound offers seven tracks that match both horror and synthesizer - each of which can be modified by length, instrument mix, and arrangement, for nearly infinite variation. Consider the On the Spot track from the album, Crime Scene- use the Background custom instrument mix, then segue into the Full instrument mix, using Mood Mapping to fit the timing precisely to the action in the scene.
Whatever the video genre, whatever the pace, SmartSound's royalty-free music library has it covered.
Production Type
Sonicfire Pro 6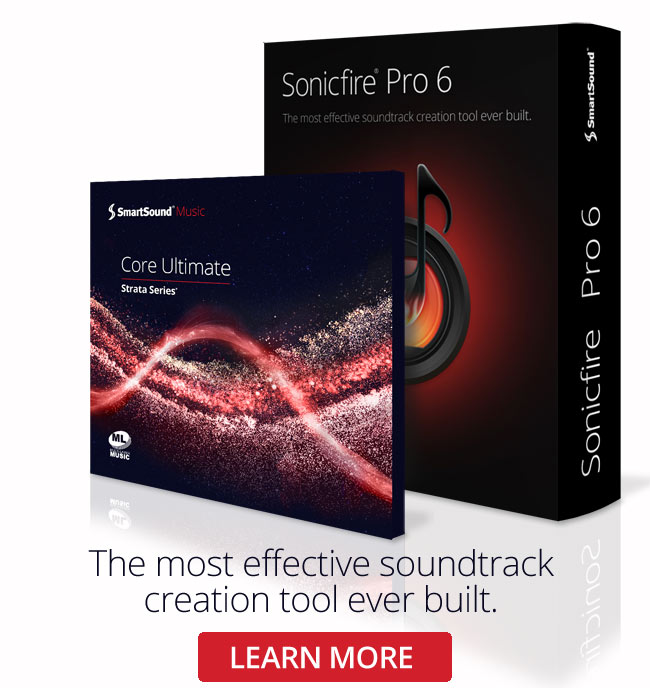 Sonicfire Pro 6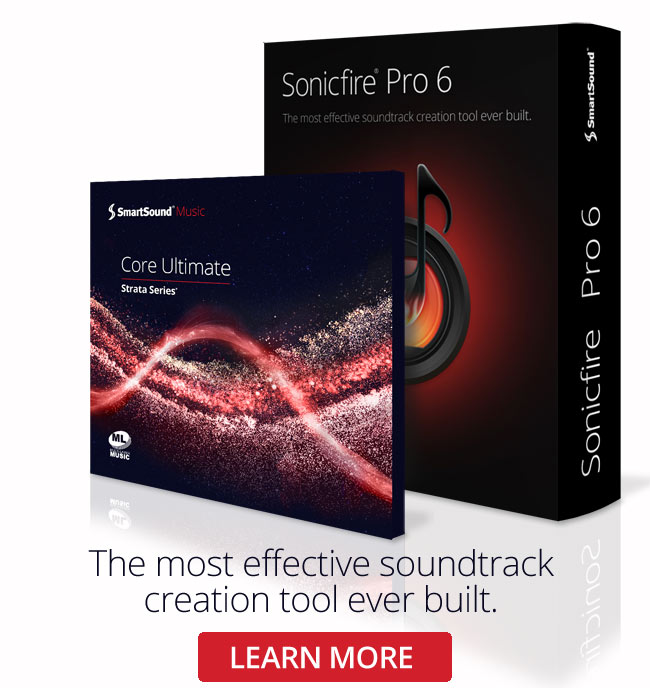 Genre
Featured Articles