Royalty Free Music Blog
Lively Wedding Music
Production ::
August 29, 2014
Many would characterize weddings as a combination of romance and celebration - SmartSound has a fantastic selection to fit both of these needs. However, if you are looking to music to match the latter, lively wedding music from a variety of SmartSound albums would likely be the best fit.
Featured Lively Wedding Music
One you are likely to recognize is Eine Kleine Nacht, roughly translated to "a little serenade," by Mozart. This string quartet performance from the Classical Masters album is cheerful, sophisticated and will elicit scenes of culture and grandeur as though the listener is dancing in the most elegant ballroom they can imagine.
Included on the Full Spectrum album is another classical masterpiece by another legendary composer. Queen of Sheba by G.F. Handel delivers a relaxing and contemplative sound with authentic strings and woodwinds. Listening to this piece will make you feel refined, uplifted and yearning for even more of this joyous music. If you do want more, as the name suggests, the Full Spectrum album covers a wide-range of musical styles ranging anywhere from classical to rock and others in between such as techno and swing. It is truly an all-purpose library for a variety of listening purposes.
If you would like to combine some dazzling acoustic music with the aforementioned classical, SmartSound has some lively wedding tracks to meet those needs as well. No Greater Love and Majestic Melody both hail from the Inspirational Guitar album. On this album, you will find both intimate and spiritual guitar performances that accompany a wedding scene well; they are both contemporary and classic styles including both solo and multi-tracked acoustic guitar. These dignified pieces have the power to stir up many powerful emotions that will ensure the listener is in the perfect mood for a couple's special day.
SmartSound - The Only Customizable Royalty Free Music Library. 
News
SmartSound Professional
Production Type
Sonicfire Pro 6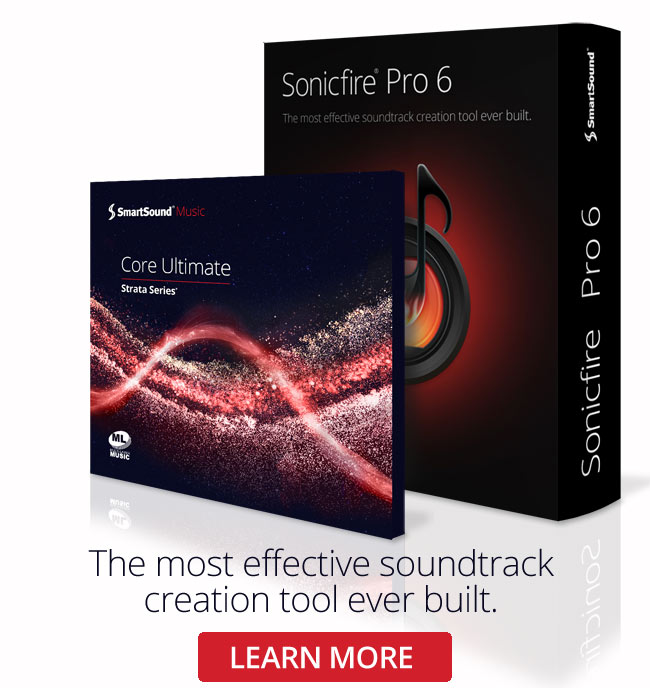 Sonicfire Pro 6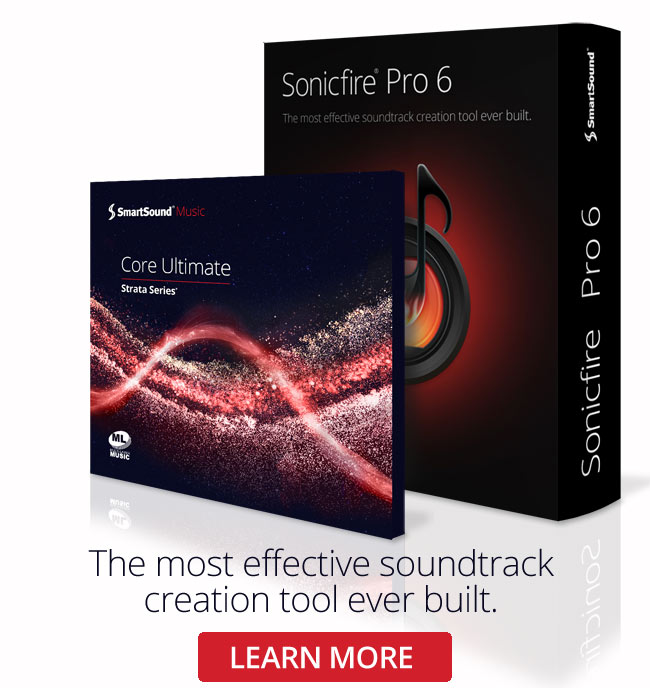 Genre
Featured Articles