Royalty Free Music Blog
Legendary Cinema: New Music
New Music ::
October 04, 2016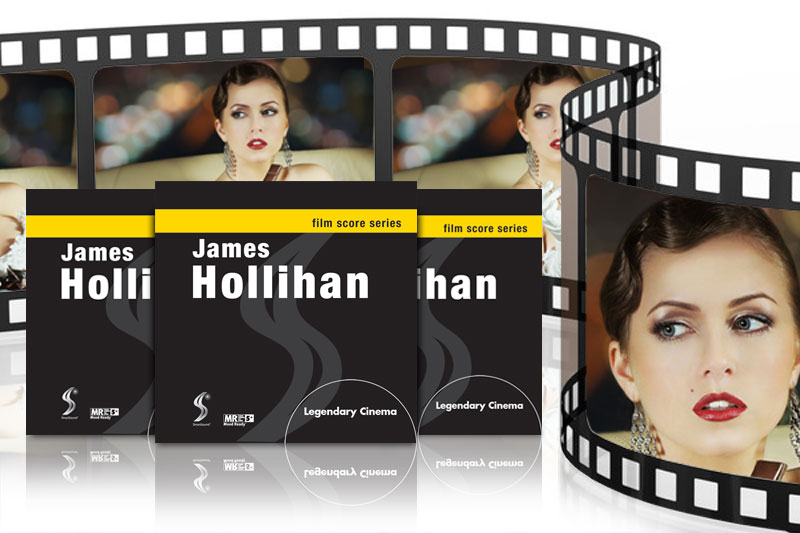 A New Film Score Series Album
When you think of legendary cinema, certain images, stars and of course sounds always spring to mind first. Finally, an album that takes the incredible sounds and styles of legendary film composers Henry Mancini, Jerry Goldsmith, Elmer Bernstein, Miklos Rozsa and Lalo Schifrin and spins them into incredible, original pieces covering many of the great cinematic moments etched into the public subconscious. Immaculately produced in SmartSound's Multi-Layer format, these tracks give you absolute control over their texture, melodies, orchestration and even timing, to help you etch your scenes into your audience's subconscious.
Tracks On The Album
Sons Of El Dorado
Set the scene with this richly orchestrated example of the classic Western epic. Soaring brass tones inspire confidence, as strings dramatically swirl and soar, creating a dynamic, fulfilling pace.
Arlington
A lone trumpet sets a somber tone as a militaristic backline pays tribute, before the strings break the tension and soar with honorable appreciation.
Clint's Love Theme
A soft trumpet trades off with female vocals over a smooth, jazzy background, replete with vibes and soft wah-wah guitar in a nostalgic nod to classic early 70's love themes.
Meet Me In Rio
Jet off to Rio in this 60's samba-style score with bouncing xylophone and twangy-guitar melodies, backed with a harpsichord layer common to mid 60's movie and TV themes.
Gladiators March
An insistent string and wind march sets the backdrop for proud brass lines signaling the impending battle in the Colosseum. The bridge boasts a gorgeous string melody.
Angel Noir
A timeless orchestral film noir piece that combines elements of of mystery, wonderment, and discovery as it gently weaves itself into your storyline.
Your Table Mr Mancini
Inspector Clouseau wants for nothing in this jazzy take on a super-cool, shag-a-licious bossa nova piece.
Remembering Lalo
A tender piano melody twists around a relaxing blend of strings and woodwinds, conjuring a light, easygoing atmosphere of reminiscence.
Pernicious Pixies On Parade
What starts as mischievous romp of strings and chimes slowly builds suspense and arcs into a thunderous culmination in this full orchestral storyboard of the classic comedy-horror genre.
B Movie Classic
Blasts of dissonance heighten the tension in this nostalgic Sci-Fi thriller, complete with a layer of theremin tones that suggest a strange encounter is imminent.
SmartSound Professional
Inside The Music
Production Type
Sonicfire Pro 6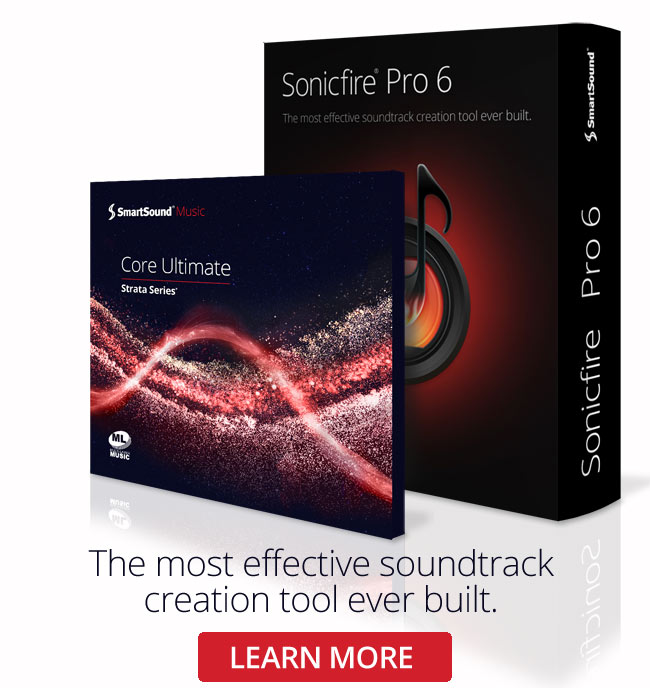 Sonicfire Pro 6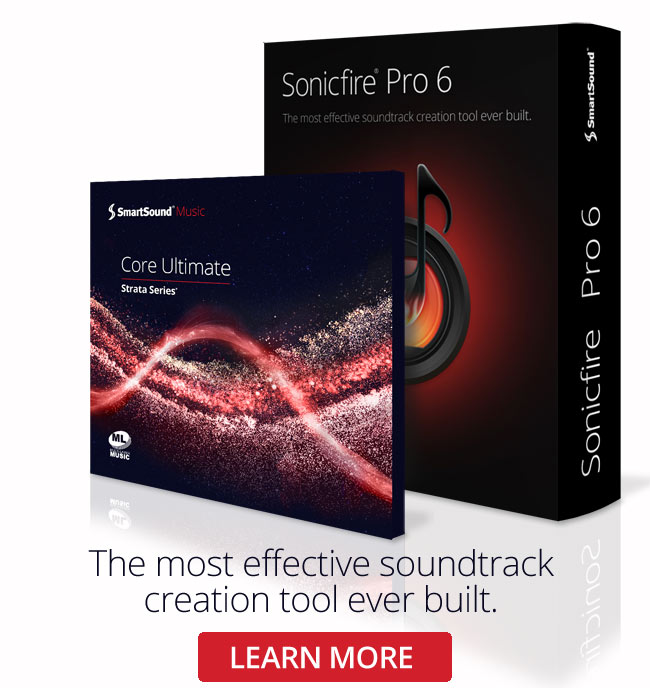 Genre
Featured Articles