Royalty Free Music Blog
Current issue where some tracks are not building correctly
July 31, 2019
We are aware of an issue where some tracks are not building properly on our website. We apologize for any inconvenience and are currently working on fixing the problem. In the meantime, all music installers for Sonicfire Pro are working normally and can be downloaded from the My Music section of your online account.
Simply install Sonicfire Pro 6 (for free)
Launch it and sign in with your account.
Click the "Download for Sonicfire Pro" links on the My Music page of your account to download the music that you need.
Double click on the file to install the music into Sonicfire Pro 6.
Simply select the track and enter the length you need in the Duration box
Select the Variation and Mood that you want, and click the Export button to save the audio as a .wav or .aif file.
We again apologize for any inconvenience that this may cause. If you have any immediate needs or concerns, please contact us at support@smartsound.com and we will do whatever we can to help make sure you can access your music promptly.
Production Type
Sonicfire Pro 6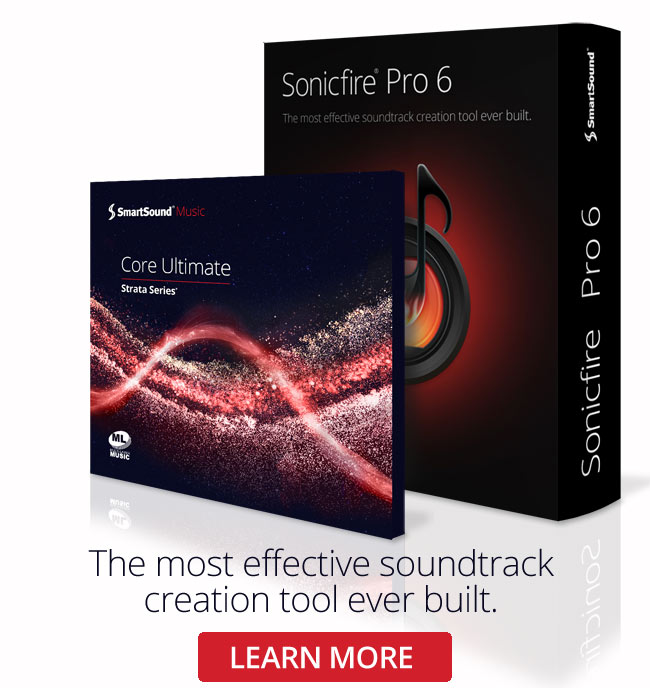 Sonicfire Pro 6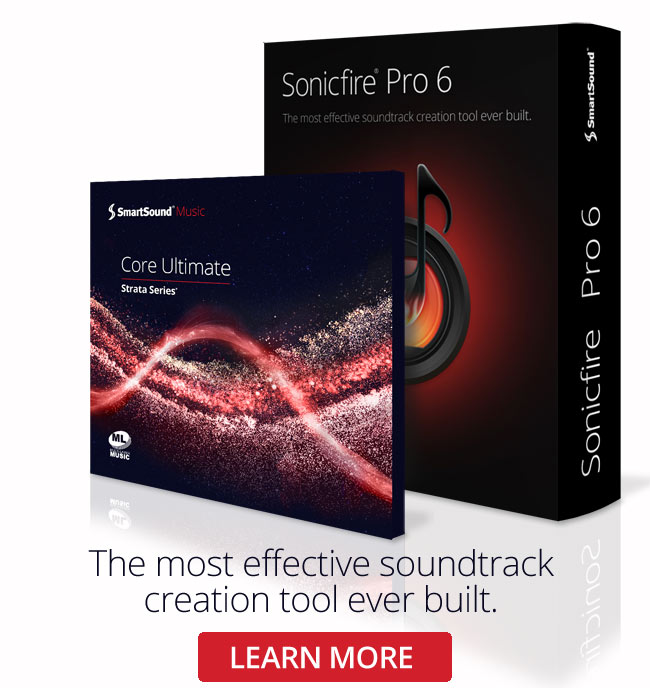 Genre
Featured Articles