Royalty Free Music Blog
Introducing: Playlists!
March 19, 2015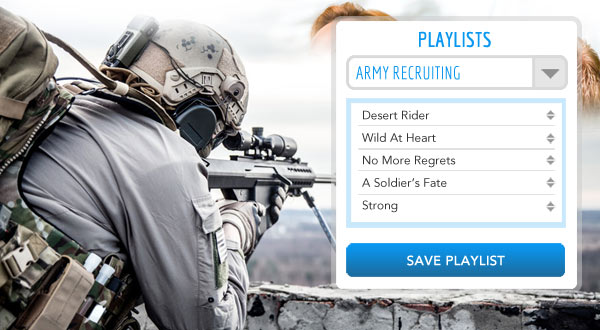 Create a smoother workflow with clients and colleagues with SmartSound Playlists. Now integrated into your SmartSound web account, Playlists are a convenient and easy way to work with others on the music selection process. Find the right music for your project and collect it in an ordered playlist that can be shared with interested parties who can audition tracks and make notes and suggestions. SmartSound playlists have an anonymous URL and interface keeping the viewer focused on the list and the track selection process. You can create as many Playlists as you need and each one displays the Name of the Playlist, Name of the Track, play button and comments for feedback.
Creating A Playlist
To create a Playlist you have to be on a track page and logged into your account. If you are not logged into your account you will prompted to do so. Once on a track page, click on the "Add to Playlist" button in the Total Access menu (image below).
Create a name for the playlist by clicking the + sign in the pop up window and typing in your list name.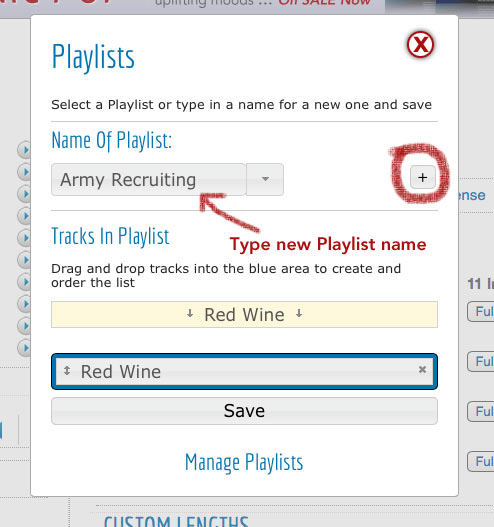 Ordering A Playlist
The track will be in the pale yellow box in the pop up window. Click on it and drag it into the blue box to add it to the list. Rearrange the list order at any time by simply dragging and dropping tracks within the blue box. Click Save to add the track to the list. No changes are made unless you SAVE them. You can add as many tracks to a list as you like. You can also create as many lists as you need.v
Managing Playlists
You manage Playlists in your Backstage account. Click on the My Playlists link to display your lists.
Sharing A Playlist
A Playlist can be shared from Backstage. Use a comma separated list of emails to share a Playlist with multiple people. You can also send a message with the email that goes out to everyone.
Playlist Comments
Clicking on the View Playlist and Comments link (image below) takes you off of the SmartSound site. This allows you to share the playlist with saying any other information with clients. This is the page that gets emailed to clients and is where they can leave comments about the selected tracks.
Production Type
Sonicfire Pro 6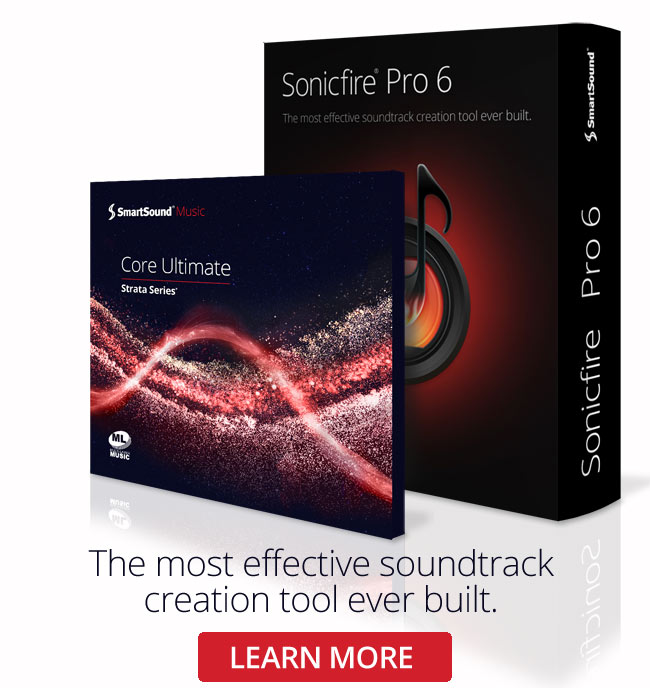 Sonicfire Pro 6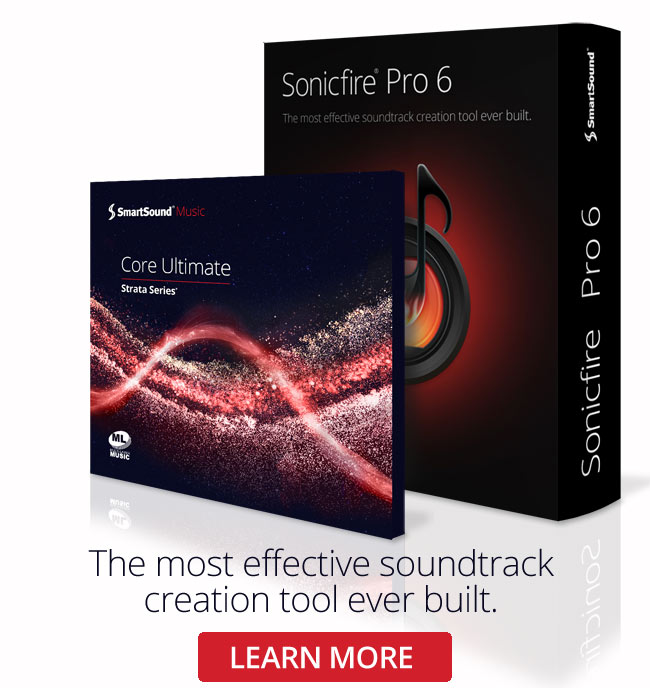 Genre
Featured Articles