Royalty Free Music Blog
Instrumental Fantasy Music
Genre ::
July 07, 2015
Fantasy comes from the Italian word "fantasia" and fantasy music was originally created as orchestral musical scores which were primarily improvisational and whimsically inventive. Instrumental Fantasy music pays tribute to the magical idea of music rather than to a particular genre of music allowing it to become the backdrop for fabled tales in fictional worlds with supernatural phenomena and mythological themes.
Featured Instrumental Fantasy Music
Enchanting Adventures
The album Magical Moments is a fantastic acoustic-orchestral album with whimsical, haunting music. Any of the 10 tracks are ideal for instrumental fantasy background music, but give a listen to The Illusionist first. This atmospheric, inspiring track pulses incessantly with heroic uncertainty. It's a rich blend of powerful music driven by celeste, oboe, piano, strings and percussion. We also like Gate of Time with energetic, exciting and mysterious thrills brought on by a percussive and triumphant studio orchestra. Gate of Time is ideal for epic instrumental fantasy background music as it lends an inspiring and majestic feel to scenes needing a dramatic, heartwarming pulse. Flowing piano and gentle bells convey thrilling delights on this mythical track.
Fantastical Pleasures
Fantasy music differs from the scientific and macabre when a sense of adventure is needed. Rather, fantasy music brings intense suspense, mysterious thrills and an intriguing sense of the unknown. Enjoy a scary and adventurous orchestral work with Frightful Fantasy on the album Fantasy, Magic & Suspense that might just be ideal for your next blockbuster. This is a desolate, driving, intense and scary track with a thrilling and dramatic orchestral arrangement. For added adventure and suspense, try Dramatic Sensation from A Breath of Fresh Air. Wow, it's energetic, bold, dramatic, fierce and ominous and you can imagine a hero rousing to a thrilling cry, calling him to a desolate, scary and fantastical adventure.
Slow it down and enjoy a whimsical orchestral romp with Shining Moment on the album Fantasy, Magic & Suspense. Shining Moment is ideal for a kids' production with a spirited, quirky and comical theme as the orchestra sneaks magically around this driving track. Kids will love it.
Instrumental Fantasy Music brings a sense of delight and wonder to every production. Whether you're in need of music similar to 50 Shades of Grey, Game of Thrones or the top-selling fantasy-themed video game, you'll find it in SmartSound's expansive, royalty free, background music library. Our award-winning, patented music technology allows you to customize our music your way, every time.
SmartSound—The Only Customizable Royalty Free Music Library.
News
SmartSound Professional
Production Type
Sonicfire Pro 6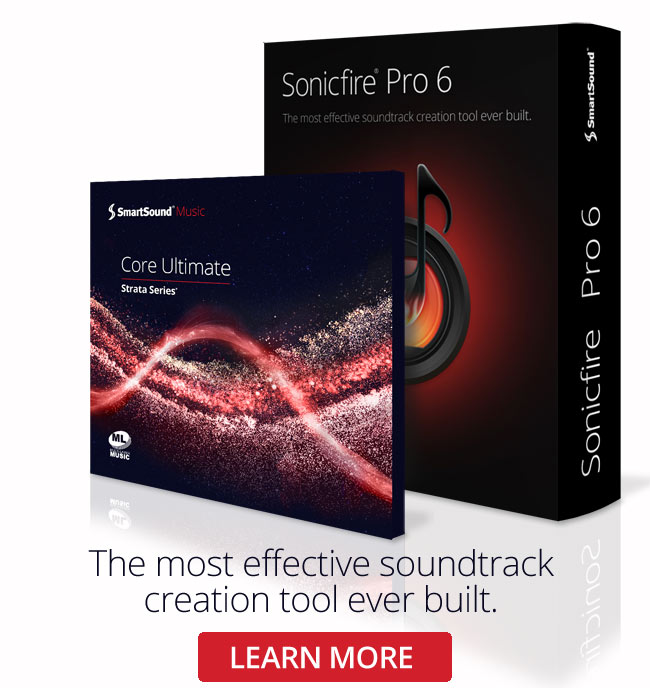 Sonicfire Pro 6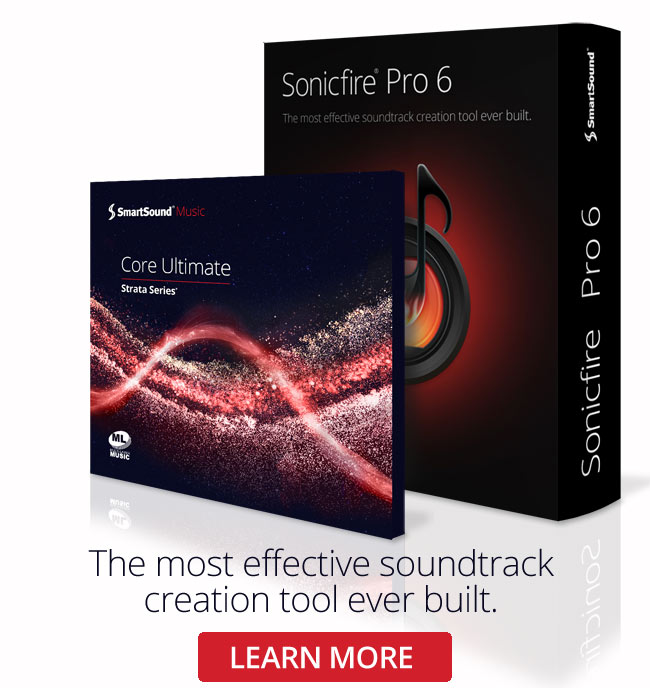 Genre
Featured Articles