Royalty Free Music Blog
Instrumental Corporate Music
Genre ::
November 24, 2014
Whether we like to admit it or not, work is work and even if you're an office worker, you can get into the groove of instrumental music. There's no better way to do it for your production than by using SmartSound's instrumental corporate music tracks for the occasion. Here's just a small sampling of those songs:
Featured Instrumental Corporate Music
Forward Thinking is an acoustic guitar-driven corporate cut on the move that's a good motivator for any project. It comes from the Coffee House Rules album which has indie sound that lets your productions hang out where your audience does. This set of tracks lends itself to numerous uses in film, documentary and commercials and are perfect for custom instrument mixing.
Just right for any positive subject-matter, The Middle Half features a rolling guitar, carries a jubilant vibe and fits in well with the rest of its album, Easy Livin'. This great album is perfect for a corporate retreat that has easy-going guitar tracks, as well as electric and acoustic bands for a relaxed musical atmosphere.  
Trailblazer is a straight-ahead stadium rock track with a catchy main guitar riff that can motivate even the most rigid corporate employee. The album it hails from, Chill Down, is a Euro zone collection of down tempo background tracks: A smooth and cool multi-layer album that can be used completely royalty and license-free worldwide.
Looking for industrial corporate music with a more international vibe? Global Partners is the perfect striving world-flavored track can make a nice unobtrusive backdrop. In fact, its album, Ethnic Infusion is jam-packed with a selection of tracks stylistically infused with the sounds of Asia, the Middle and Far East - made even more versatile with the availability of Mood Mapping technology to solo or feature ethnic instruments.
Finally, a gleaming move forward to better days, the tune On Top of the World is a straight-ahead corporate track that can amp up most any project. The album, Pop Beds 1 not only features this song but also the lighter side of rock with energetic backgrounds to give your scenes a positive spin without being 'over the top'.
SmartSound – The Only Customizable Royalty Free Music Library.
News
SmartSound Professional
Production Type
Sonicfire Pro 6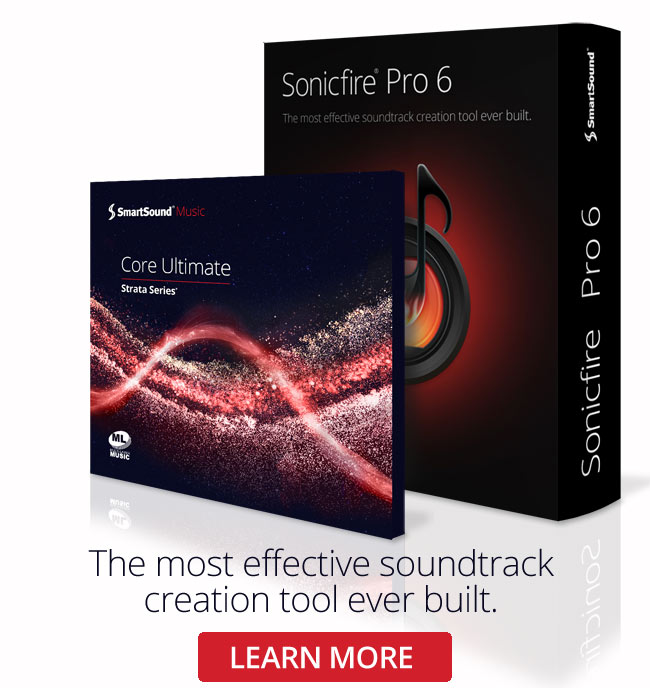 Sonicfire Pro 6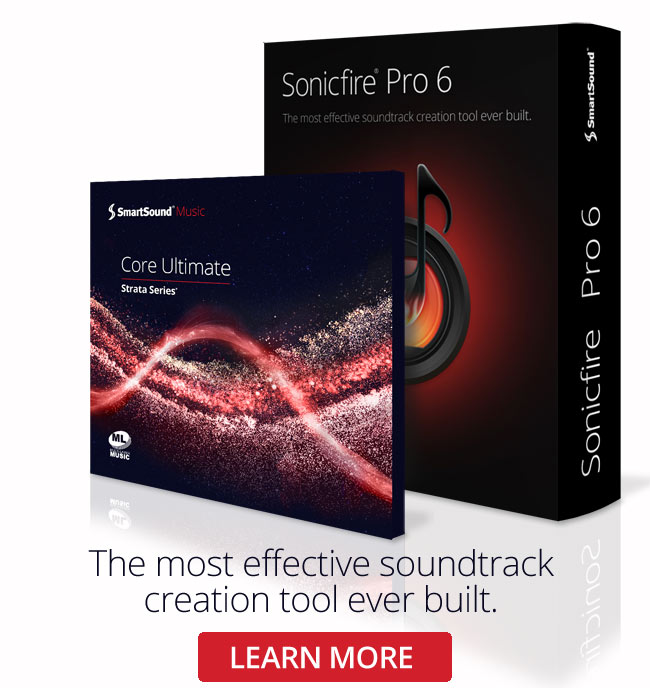 Genre
Featured Articles