Royalty Free Music Blog
Indie Royalty Free Pop Music
Genre ::
January 17, 2014
Indie music, or music produced independently from the big record labels has a reputation for quirkiness and eclectic qualities.  A little bit of the do-it-yourself spirit often shows up, while the style may fit into different genres.  Indie Royalty Free Pop Music from SmartSound is always smooth and sprightly, while keeping its stylings unique and unpredictable.
Featured Indie Royalty Free Pop Music
Rollicking Daylight brings out a slice of jangle pop from Indie Band 02 that will find a spirited home wherever positive, upbeat scenes are needed; the teen comedy/drama, carefree commercials or spirited cooking videos. Like a Maypole, the song dances around itself, brightening the spirit of the scene. 
From the same album, Friends Apart creates a reflective emotional connection with a character using Alternative Rock style in a Ballad delivery.  Mysterious and edgy, it still brings a positive gleam to the scene; an acoustic Rock/Pop gem with Indie soul.
Party scenes get the driving effervescence they need from Paul Christian Gordon's Everything's Good in the Indie Band 01 album.  Vocals and surf guitar flesh out the Teen Pop genre, giving this cheerful track a rockin, perky background.
A cartoon-like electronic sequence starts out Fun Crunch, from Youthful Discretion, followed by a driving, edgy percussion scramble that keeps the fun-filled action moving along.  Pre-game sports footage and other action venues will run with this quirky, positive outing.
From album Jangle Pop comes uplifting Fourth Light.  Its Indie roots are reflected in jangly acoustic guitar highlights, but the sophisticated tone works well for Corporate/Industrial themes; a cheerful Rock/Pop Band selection
Whether taking the main stage or providing a quirky, positive background, Indie Royalty Free Pop Music from SmartSound brings it on, from jangly pop to acoustic tenderness.  Use these spirited tracks to provide the cheerful, offbeat edge your video project needs.
SmartSound - The Only Customizable Royalty Free Music Library.
News
SmartSound Professional
Production Type
Sonicfire Pro 6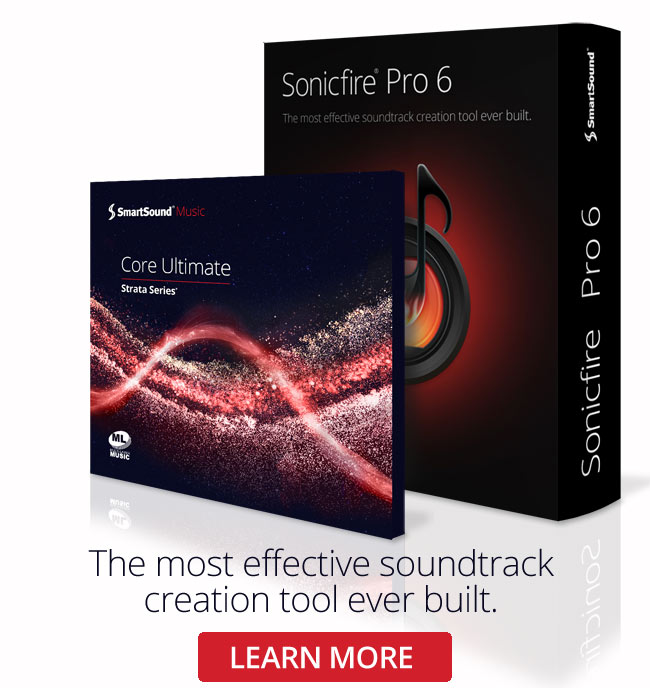 Sonicfire Pro 6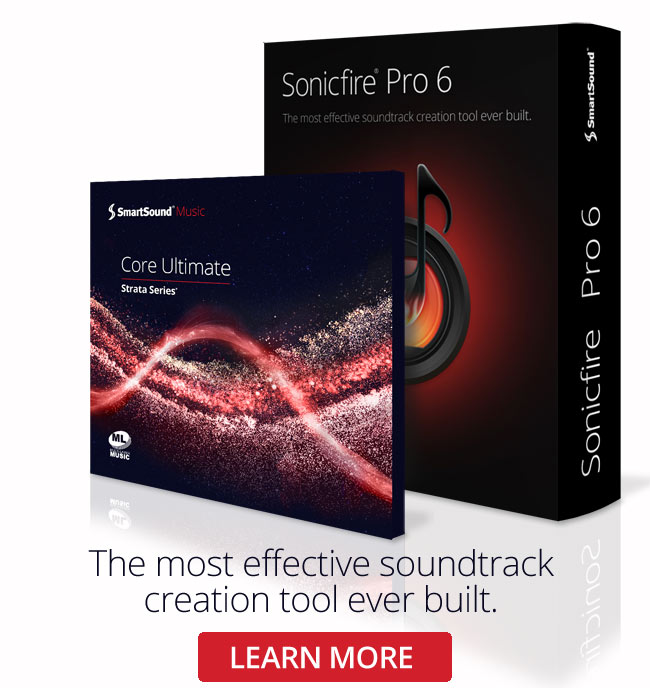 Genre
Featured Articles