Royalty Free Music Blog
Heroic Action Music
Production ::
October 28, 2015
Heroes require motivation and what better incentive than epic orchestral music that challenges them, pushes their boundaries and strings their heroic action sequences together seamlessly? Heroic action music is big, bold, epic, powerful, intense and necessary to drive action, create drama, suspense and intrigue.
Featured Heroic Action Music
Massive Edge Orchestral album is an intense exploration of big orchestral music with layers upon layers of textures. The entire album is loaded with Heroic Action music that will add complexity to your production. First up is Cybershark—an intense electronic thriller with a futuristic hip-hop beat that travels through time with its hypnotic anchor. It's extreme, fierce and intense with tireless strings, a soaring synth and rising percussion. It Ends Here wins with a dubstep track dripping with tension. Mesmerizing music is bold, extreme and powerfully created for an epic or action-drama scene requiring high thrills. Neuromancer is an exciting, bold and competitive soundtrack for a futuristic production, video games and epic action-drama scenes. 
Hero Alert
Check out the album Above and Beyond for Flash Alert—an incessant and powerful piece driven by an exciting studio orchestra ideal for heroic action music. Pop it to an action scene or a news broadcast and highlight a hero's good deeds. You'll also like The End is Near on Core Evolution's album as it creates a dark and brooding tone with dramatic percussion and sinister strings and builds to a desolate, brooding and ominous end. Bring it On with Classic Sports—a fast-paced, competitive tune perfect for a sportscast or to announce a winner as it features heavy brass, strings, electric guitars and an exciting French horn.
SmartSound offers innumerable variations for you to custom mix your heroic action music with our award-winning, royalty free background tracks. Our library is exploding with soundtracks in every genre, whether you need country, electronica, dubstep or big orchestral sounds. Create the perfect music in our customizable library today. 
SmartSound—The Only Customizable Royalty Free Music Library.
News
SmartSound Professional
Production Type
Sonicfire Pro 6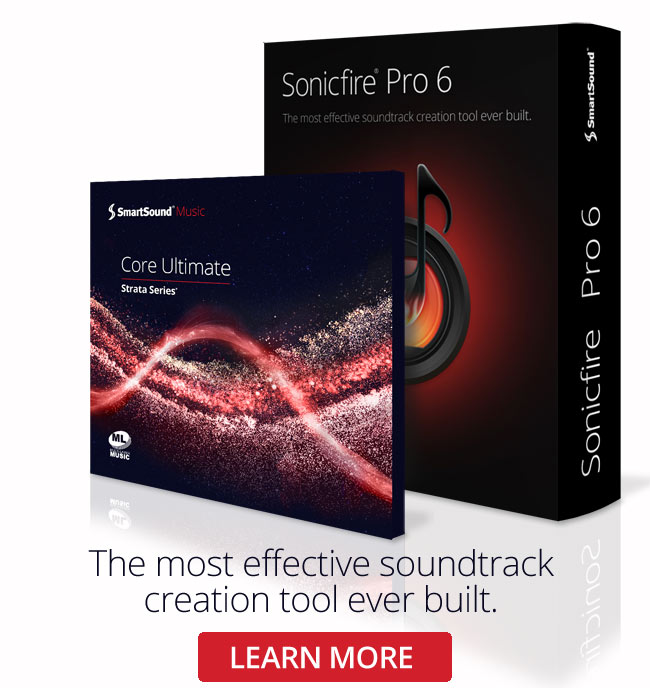 Sonicfire Pro 6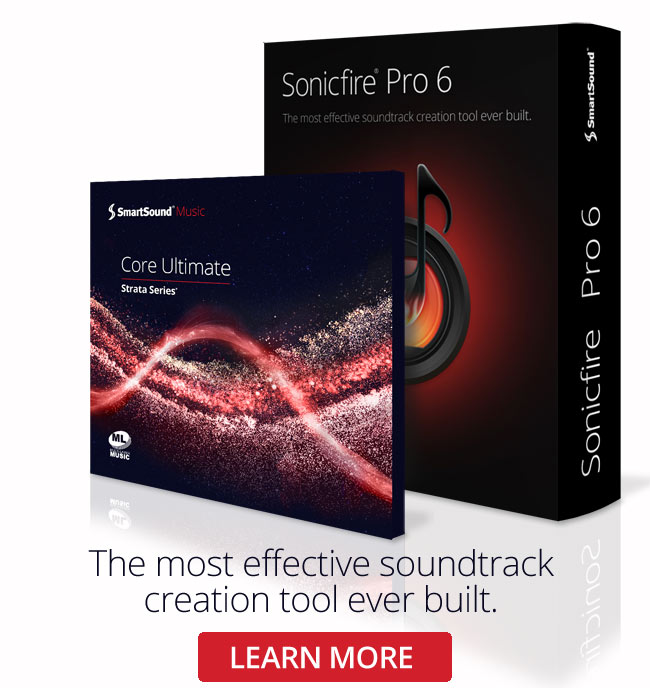 Genre
Featured Articles