Royalty Free Music Blog
Heavy Shreddin' - New Strata Series Album
New Music ::
August 04, 2016
Blistering metal featuring big beats and bigger guitars. Like a shot of pure adrenaline, these tracks will kick start your productions and send them into overdrive. Perfect for footage of extreme sports, fast cars, or anything that needs a dose of high octane.
Tracks on the album
Breakout
Searing and swerving lead guitar takes control in this hard rock track. Sliding lead lines lend a southern edge.
Crunch Time
Heavy duty rhythm guitars lay down the law in this straight-ahead rocker. Blues-infused leads soar over the top.
Epic Metal
Metal at its finest - grinding, tight, and mean. Dual lead guitars and extended bass bring the spectacle into focus. Great for extreme sports.
Eye Of The Storm
Wall-to-wall metal guitar, ready for big action. Use to amp up race car footage, or any high-octane scene.
Fearless Warriors
Pummeling drums and driving leads make this metal-fest the one to beat. Gear-up your intense footage with a few bars of this rocker.
Menace To Society
Scorching lead guitars couple with relentless undercurrents to forge some serious metal. Extreme action awaits.
Metal Monster
This tight and bold metal-rock exposition takes us on an adventure. Dual lead lines help tell the tale of metal glory.
Psycho Rawk
Raw and untamed, this straight-ahead rock machine takes charge of the situation. Use it on your next full-contact sporting event.
Reign Of Chaos
Edgy and burning guitars fuel this angst-filled rock ride. A raw track geared for intense situations.
Searing Heat
Driving and incessant guitars plow forward with no apologies in this scorching ride, ready to take on the toughest of assignments.
SmartSound Professional
Inside The Music
Production Type
Sonicfire Pro 6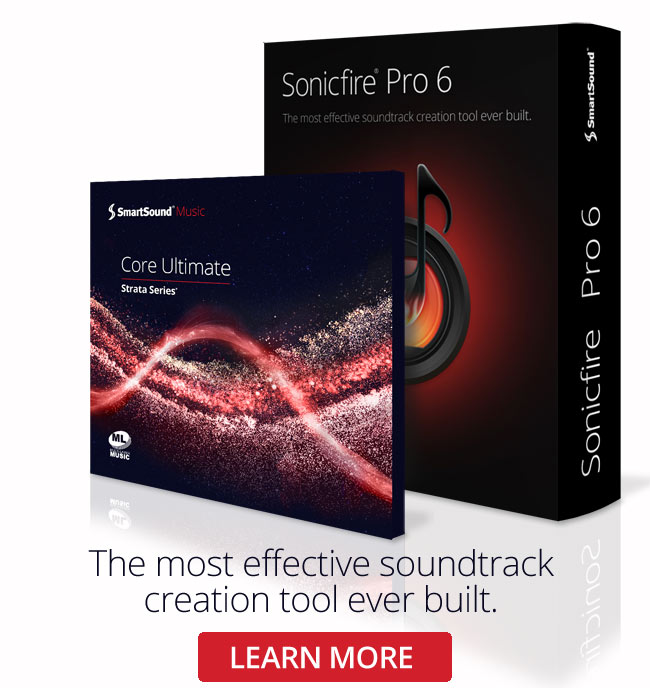 Sonicfire Pro 6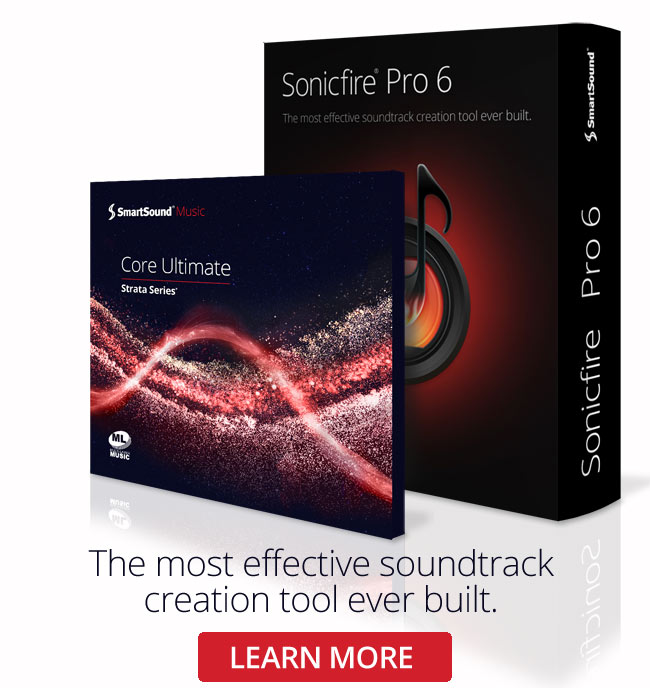 Genre
Featured Articles