Royalty Free Music Blog
Greg Mulvey
In The Field ::
April 18, 2014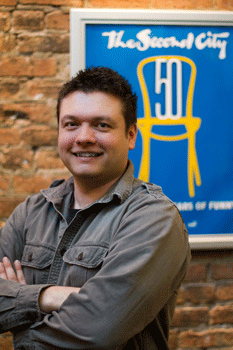 Greg Mulvey is the Lead Editor and Motion Graphics Designer for Second City Communications, the business solutions division of Chicago's world-famous improv comedy theater, The Second City (alumni include Tina Fey, Steve Carell, Stephen Colbert, John Belushi, Bill Murray, to name a few). His gig at Second City Communications is the culmination of a 20-year career in video production, which began even before his formal training at Columbia College, Chicago.
Greg landed at Second City in the fall of 2010. Second City's workflow is a traditional preproduction-production-post production process, specializing in short films that focus on corporate communications and branded content with Second City's unique and effective comedic edge.
In Greg's part of the process experimentation is key to get just the right edit to bring out the impact of the comedy. This is where SmartSound's Sonicfire Pro comes in with its plug-in for Adobe Premiere Pro CS6 and CC. As Greg experiments to get just the right scene pacing, the Sonicfire Pro plug-in for Premiere Pro allows him to jump back and forth between the two apps as his timings and pacing change – allowing him to keep the track he already chose – while making innumerate tweaks to it using Sonicfire Pro's powerful soundtrack tools. This allows him to stay focused on his creative process without always needing to find new tracks.
Greg indicates that they previously used library music from "needledrop" music libraries: "But the music was just too limiting, once we got a taste of the flexibility of SmartSound it was hard to look anywhere else." Greg also mentions that the Second City team is increasingly using SmartSound's new Cloud-based soundtrack creation system, Quicktracks. "Its super-quick, whenever we're off site, working at home, or on the rare occasions we need to be on set, it allows us to get a custom fitting track fast. The best part is that I know I can easily update the same track when I'm back in the edit bay working on the final edit."
Second City's "Scared Magician" is an entertaining example of Greg's artistic approach to comedy and how it is supported through the use of all of SmartSound's products:
SmartSound - The Only Customizable Royalty Free Music Library.
Additional links:
Second City Network (Includes other SmartSound examples) »
Production Type
Sonicfire Pro 6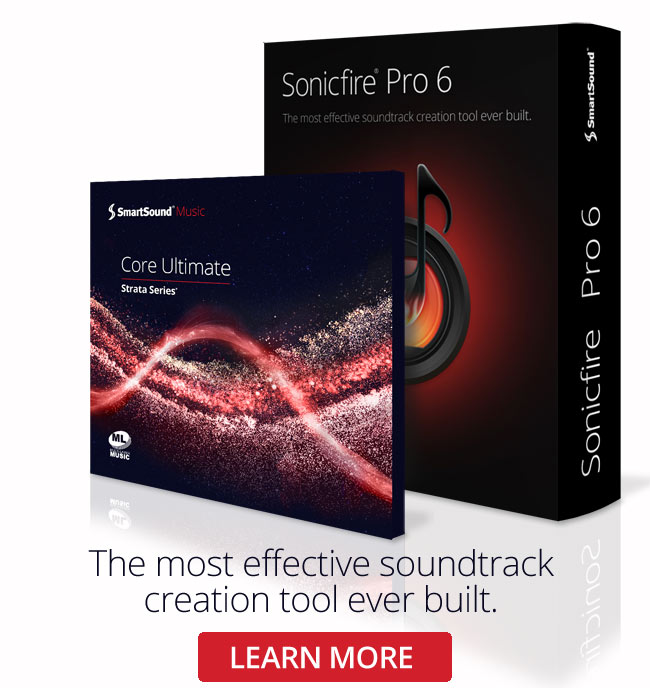 Sonicfire Pro 6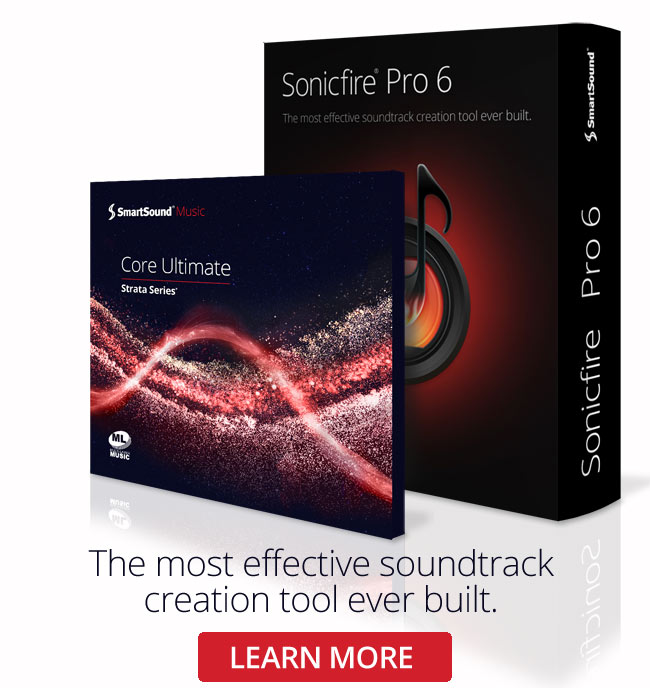 Genre
Featured Articles