Royalty Free Music Blog
Getting Cartoony
April 05, 2016
At SmartSound we offer a wide range of royalty free music genres for you to choose from. We sort all of our music by genre to provide video production professionals an easy way to discover new tracks and albums that will fit their next project.

Of particular note is our cartoon genre, with music designed specifically to fit the animated aesthetic. Animation isn't an easy project to fit royalty free music into, but with the right animation guide and the large customization of soundtracks; your animation project can come to life.

One top seller is the orchestral-based Fantasy, Magic, & Suspense album. The album was created with imagined scenes of fantasy, suspense, magical meanderings and child-friendly comedy in mind, and the styles and tempos of the 10 tracks speak to the creativity of the composer.

Tracks that, including "Positive Reinforcement" and "Shining Moment," call to mind the frolicking of chracters or nature giving that whimsical effect, but soon the album shifts with the harsh percussion of "Frightful Fantasy". The album includes some tracks that bring back the classic "foley table" feel, such as "Right Foot Forward" and "They Went That-a-Way"
The possible sound combination can really create a uniqu. Be sure to give it a listen, along with other albums in the cartoon genre, as you begin to score your next animation video production project.
SmartSound - The Only Customizable Royalty Free Music Library
Production Type
Sonicfire Pro 6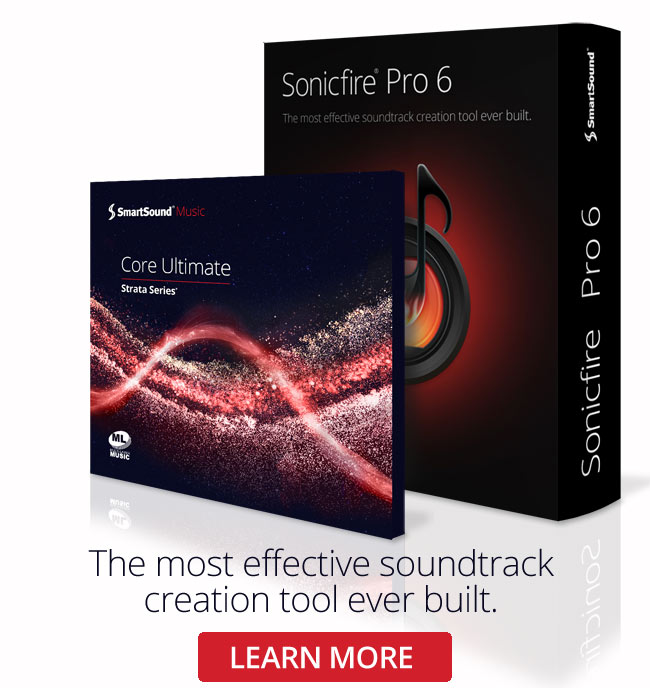 Sonicfire Pro 6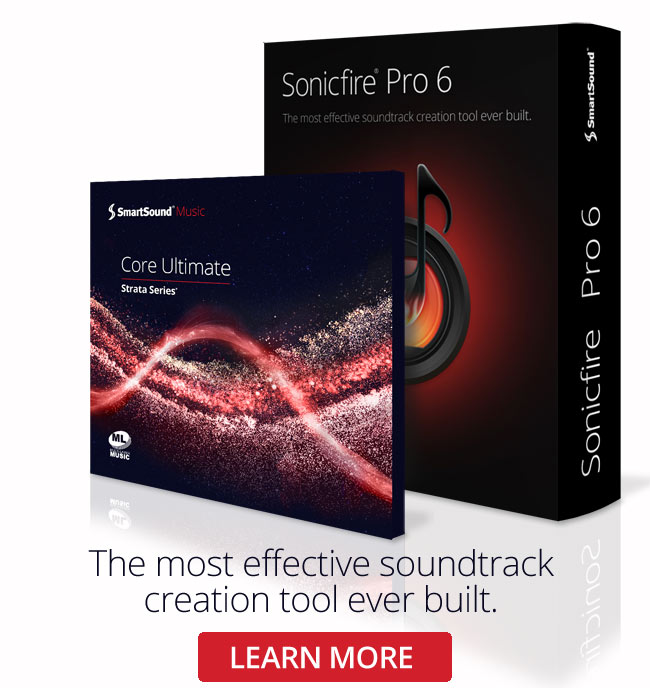 Genre
Featured Articles