Royalty Free Music Blog
Funny Background Music
Production ::
May 22, 2015
Comical Fun
Here's a promise. The following background music will either make you laugh, drum on the table, tap your toes, or take you on a walk down memory lane. Funny background music is ideal for scoring scenes that are whimsical, goofy or simply captivating. Flash your scenes in front of some funny background music and watch what happens.
Under the Big Top
Jump on board with Comic Carousel Alt from the album Comical/Fun/Novelty (PS20). It's a cheerful and fun instrumental with a goofy and rousing electronic organ. The album has a few other winners as the tracks run the gamut from carnival-esque to novelty-band. Check out Cousin Virgil with a bellowing tuba laying down a kazoo-like down home country feel. It's an upbeat and whimsical number just fit for an animated or kids' production. Or the score you're looking for could be Mad Hatter, similar in style to the comical music featured in Charlie Chaplin's silent movie. You'll love the novelty-band feel with a darting fiddle, a fervent piano and rolling snares. Mad Hatter is exciting, spirited and wacky.
Another great choice is Fool's Errand-Comedy from the album Themes & Scenarios featuring plucking basses and cellos and a rousing triangle heralding the next silly scene. The tuba solo in this enchanting orchestral soundtrack will captivate you with its fresh, funny and festive sounds. Snap to it with an energetic mandolin and electric guitar, some rockin' percussion and you'll find a happy little doo-wop with Strolling down the Path from Power Play. It's a lively and uplifting track with a carefree, outdoorsy feel.
Sometimes laughter truly is the best medicine and Funny Background Music can add the element of comedy or surprise your production needs. SmartSound's collection of award-winning, royalty free background music has endless customizable options whether your scene is 15 seconds or your production is two hours. Check out our expansive library for more options.
SmartSound—The Only Customizable Royalty Free Music Library.
News
SmartSound Professional
Production Type
Sonicfire Pro 6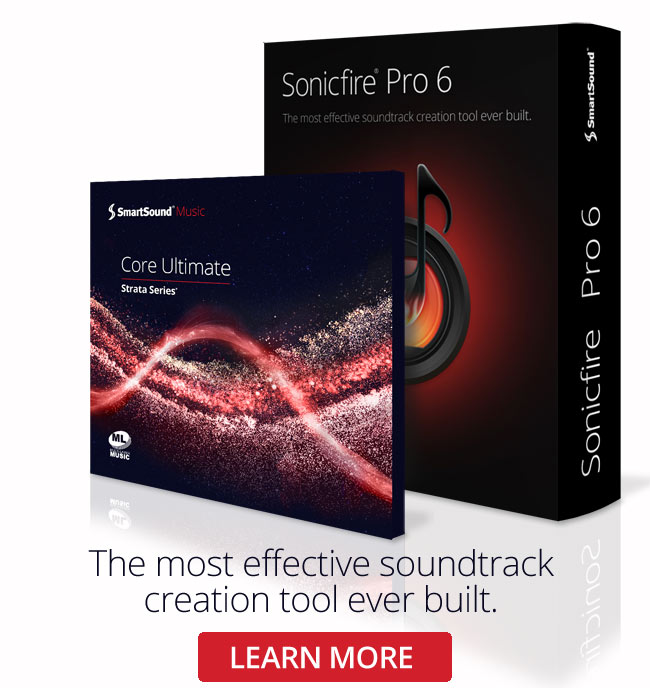 Sonicfire Pro 6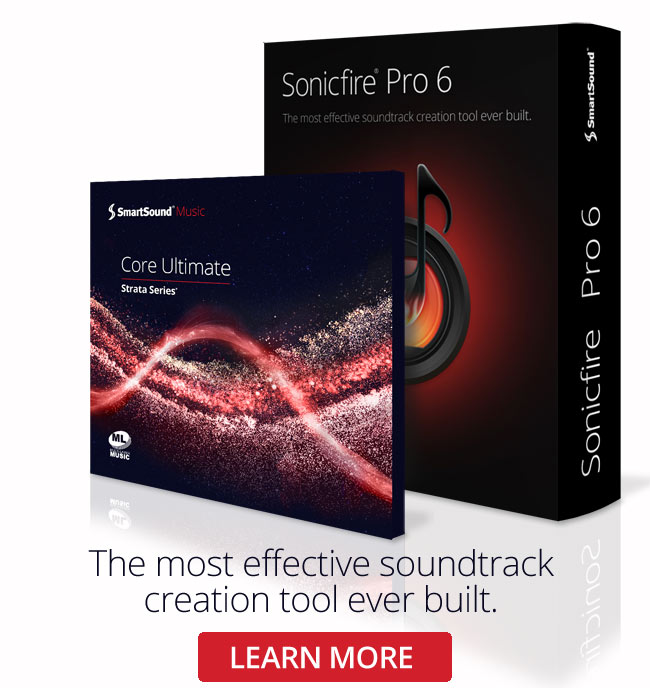 Genre
Featured Articles