Royalty Free Music Blog
Fun Banjo Royalty FreeMusic
Genre ::
August 12, 2015
Banjos make music fun! Banjos are often heard in country, folk, Irish, Appalachian, traditional and bluegrass music, and even in minstrel shows. Once central to African American folk music, banjos were then crafted with the body of a gourd and a wooden stick for a neck with varying numbers of strings added. But no matter what it looks like or how it's played, when you hear someone fingerpicking a banjo, you know it's going to be a fun scene.
Featured Fun Banjo Royalty FreeMusic
American Spirit
Camptown Races and Little Brown Jug on the album American Spirit are two banjo favorites as they sport a happy, uplifting, cheerful and perky feeling that brings that old time flavor alive. Vintage tunes like this set the stage for an old-fashioned, heartwarming scene.
Ambling from the album Fun & Games opens with finger-snapping and an off-beat synth bringing a cool, goofy and refreshing bounce to the track. Also check out In Zydeco we Trust on Contemporary Pop Beds and get your dancing shoes on with this indie folk tune that's earthy and pops with a driving banjo that's fun and festive. Set the stage for fun with this energetic and exciting track that yearns to be part of a lively and thrilling scene.
Grass Roots
Grass Roots is a fantastic album filled with homegrown, folksy bluegrass and traditional country music. Check out Barndance and get your square dance on with some fancy finger picking from spirited banjo, mandolin and guitar. Also, enjoy Mountain Mist, with its feel of the Wild West as it delivers a confident Southern tune with banjo and violin that spin tales of days gone by.
Get your audience's attention with jubilant banjo music that's fun, lively and upbeat. Kick up the mood a few notches and add one of these tunes to your playlist. We strive to make SmartSound music fit your scenes perfectly. Dial instruments and vocals up or down and time the music perfectly to your scene's length. Find your music in our patented music library today.
SmartSound—The Only Customizable Royalty Free Music Library.
News
SmartSound Professional
Production Type
Sonicfire Pro 6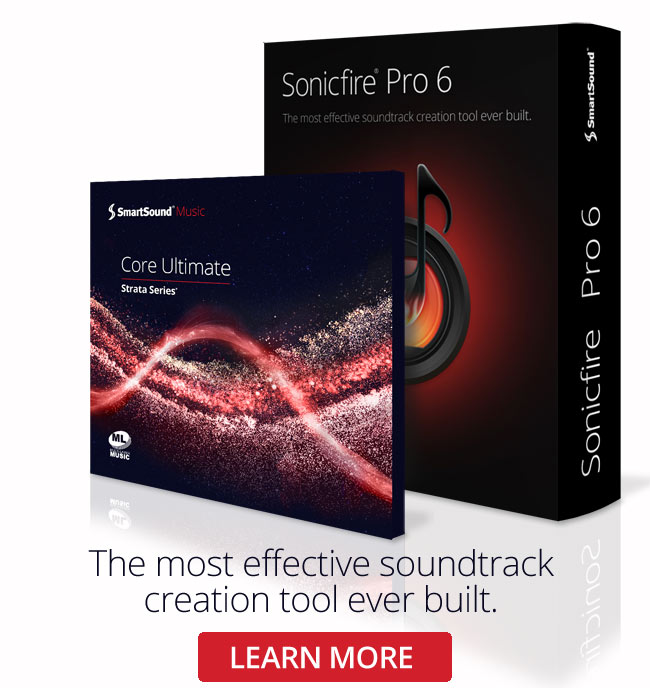 Sonicfire Pro 6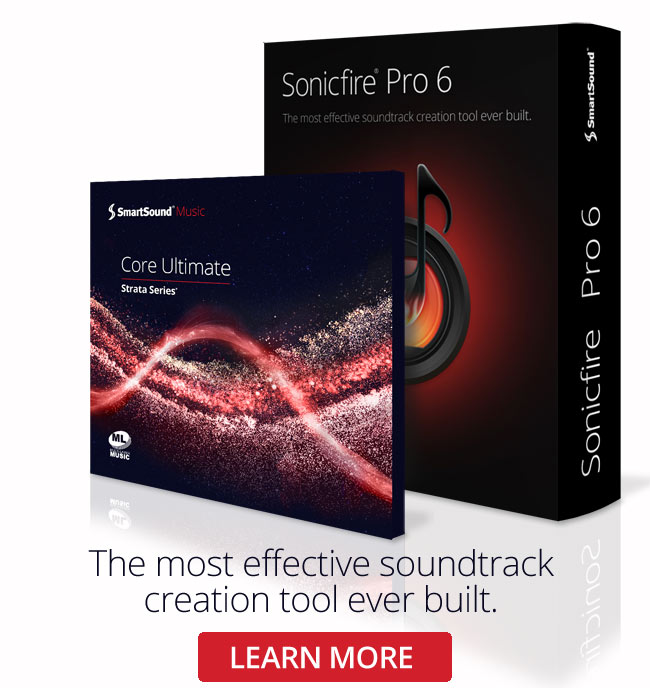 Genre
Featured Articles