Royalty Free Music Blog
Free Downloadable Music Comps!
February 01, 2012
Did you know you can create a music comp online before your purchase?
Sometimes when you are editing a scene it can help to create the music to go along with the action. It can give you a better impression of the impact the scene will have when the music is tied in. But what if you aren't sure the music you want to use is right for the scene? Or, what if the scene changes because of editing or a shift in customer direction? Using Quicktracks, SmartSound's Award Winning online music editing software, you can create a music comp to download and insert into your timeline for free. Creating a comp is easy and can be done from any page containing music on the site.
If the song works and you are happy with the variation you created you can then purchase the song - either online through Quicktracks or to be downloaded and used in Sonicfire Pro. If you find it doesn't fit the scene properly you can search again to find the right track or variation. This is obviously an advantage if your timeline changes due to editing and you need to find something new. Either way, by creating a downloadable comp you don't have to worry about purchasing a track that may not fit your needs.
Another advantage to using the downloadable comps is to view the affect different variations in music may have on the scene. Trying the scene with an upbeat track and then with a laid-back track can change everything for the viewer. Figuring that out before you purchase the royalty free music track or album can help clarify your vision and keep costs down.
Perhaps one of the best reasons to use SmartSound's free comps is to get customer buy-in before making the purchase. As we all know, customers often change their minds and goals. Using a free comp lets you avoid making the purchase before getting final approval.
Quicktracks' online comp service is a valuable tool and free with your SmartSound account. It's also another reason why SmartSound is the world's most creative royalty free music solution.
The advantage of the SmartSound system is you can work the Hollywood way, where music is composed to picture after picture lock."
SmartSound user Steve, from Hamilton, Ontario CA
Try it now » | Learn more about Quicktracks » | Find music »
Production Type
Sonicfire Pro 6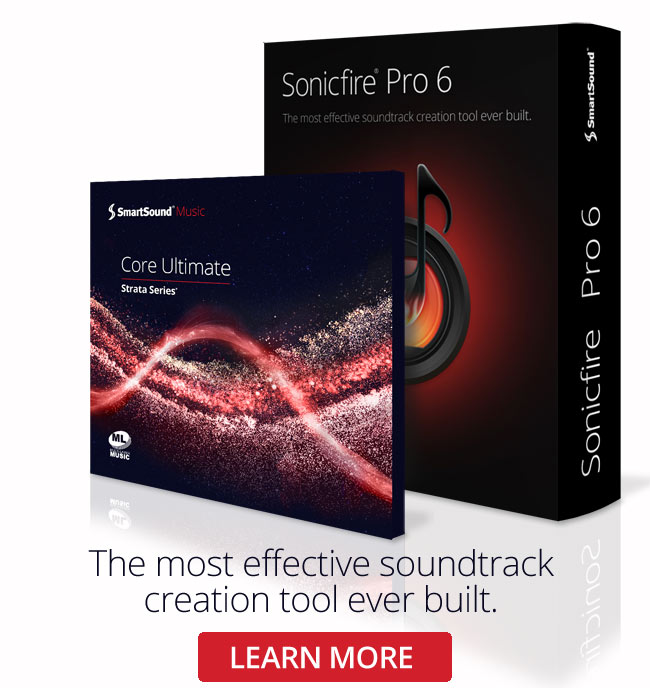 Sonicfire Pro 6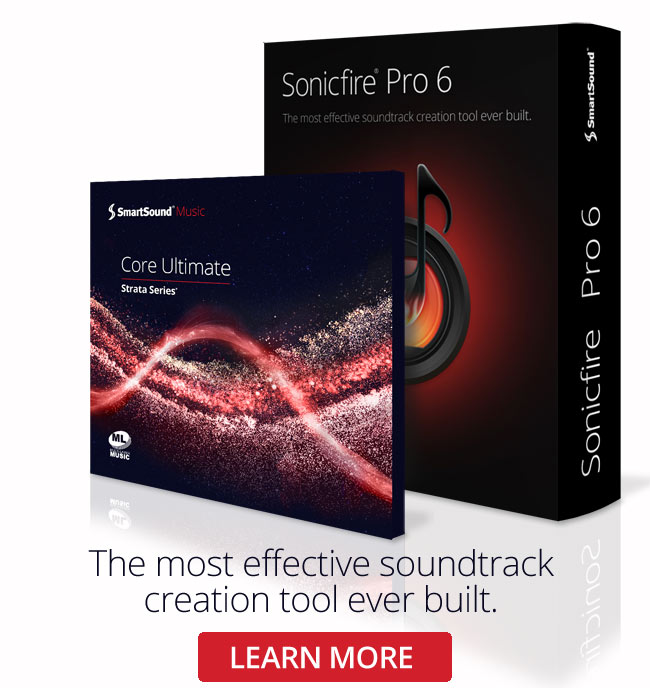 Genre
Featured Articles