Royalty Free Music Blog
Extended Play - New Album
New Music ::
November 12, 2015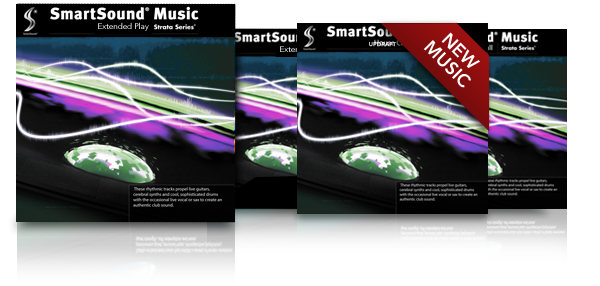 Music written and designed for creating extended beds underneath narration and to sustain longer video scenes in general. A supple blend of rhythm section instruments weaving interesting textures and colors but light on melodic content to stay out of the way of any narration your scene may have. These tracks rhythmic and chordal construction make them perfectly suited to using SmartSounds Custom Length feature wherein the track can instantly be extended to exactly the length of your scene - however long it is - with a clean, button ending automatically created for you.
Tracks On The Album
All Accounts
Repetitive with bright Rhodes-like keyboard pads create an introspective feel that reflect an investigative underscore.
All In
Bright and cheerful with a pulsing electric guitar introduction creating a sunrise effect and overall positive mood.
Art Of The Deal
Smooth and bright with a reflective and sentimental sounding melody in the acoustic piano which creates an optimistic mood.
Dynamic Response
Rhythmic and repetitive with pulsing synthetic textures and melody with a slow build creating a mood of optimism.
Power Pointer
Bright and reflective with contemplative repetitive rhythmic acoustic piano and light percussion create mood of determination and inspiration which can be heard on news or infomercial underscores.
Shifting Paradigm
Futuristic and rhythmic with pulsing electronic textures, warm acoustic piano and acoustic guitar create a positive and content mood.
Strive and Drive
This futuristic sounding track with pulsing electronic textures has a slow build and can be heard for corporate, financial or infomercial underscores.
Strong Future
Emphasis on melodic acoustic piano and repetition create an introspective mood that can be heard on media and news underscores.
Taking Stock
A more upbeat and futuristic sounding track with pulsing electronic textures and warm acoustic piano and electric guitar create a hopeful and optimistic build.
Ticking Of The Clock
Light with repetitive melodic drone-like synth and pulsing electric guitar textures create some tension of time sensitivity.
SmartSound Professional
Inside The Music
Production Type
Sonicfire Pro 6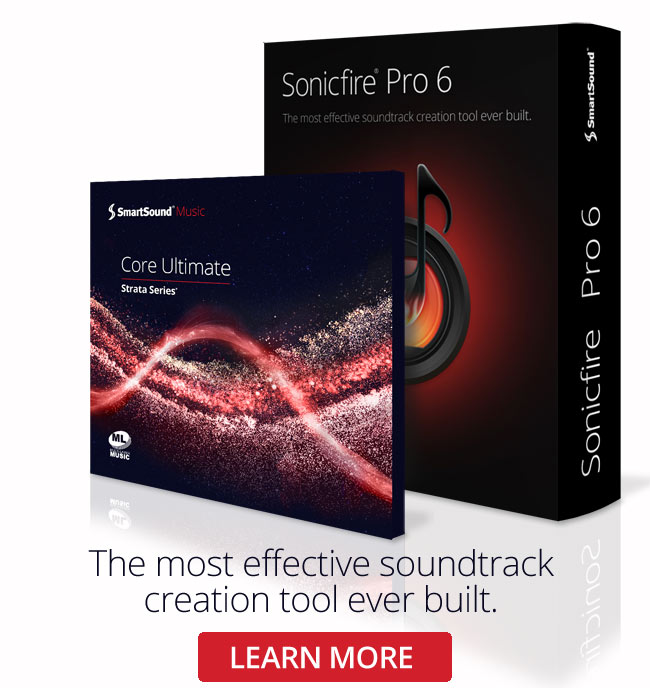 Sonicfire Pro 6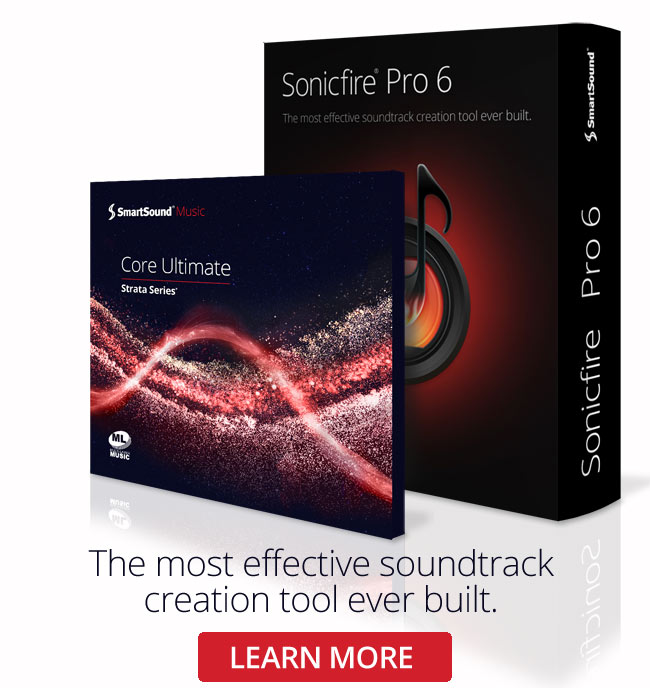 Genre
Featured Articles