Royalty Free Music Blog
Elegant Wedding Music
Production ::
May 02, 2014
SmartSound's elegant wedding music backs any type of wedding scene from the flower girl tripping down the aisle, to the bride in a reflective moment looking out the window, to refined, hopeful moments before or after the ceremony.
Featured Elegant Wedding Music
Flute weaves a magical tune, like a May-pole dance, through an orchestral number from album Richard Band Vol. 6 – Family called Marigold.  This one would make for a light, pastoral background to a montage of charming wedding vignettes in a made-for-TV movie, or children's animation that involved pixies and sprites, at the very least. 
A beautiful ballad Called to Excellence from Inspirational Guitar creates a medieval mood for an intimate wedding scene, where the bride wears a garland of wildflowers in her hair, and the groom his suede vest and newest black jeans.  There just won't be any tuxedos or butter mints in evidence in this wedding.  With solo acoustic guitar, it remains courtly and dignified, suitable for a Tribute/Memorial, as well as earthy nuptials.
Similar in tone, New Beginning from the same album, would make a nice background music for the wedding guests as they wait for the wedding to begin.  Mellow, and uplifting, it features enough of a strong rhythm and intriguing melody to keep the crowd's feet tapping quietly, and impatience at bay. 
For an unabashedly classic track check out Bach Gavotte from Classical Masters.  Its spirited Chamber Group rendition speaks of culture and refinement, for a regal wedding scene.
You'll know Beethoven Minuet, also from Classical Master, when you hear it.  Originally from 'Minuet in G' it has appeared in many period piece productions, and probably belongs better in a wedding or dance scene from a different century, like the 19th or earlier. 
Or you could use this or other elegant wedding songs to parody the ritualized movements of political machinations, or gossip flowing through a network, traditions as old and stylized as weddings themselves!
SmartSound - The Only Customizable Royalty Free Music Library.
News
SmartSound Professional
Production Type
Sonicfire Pro 6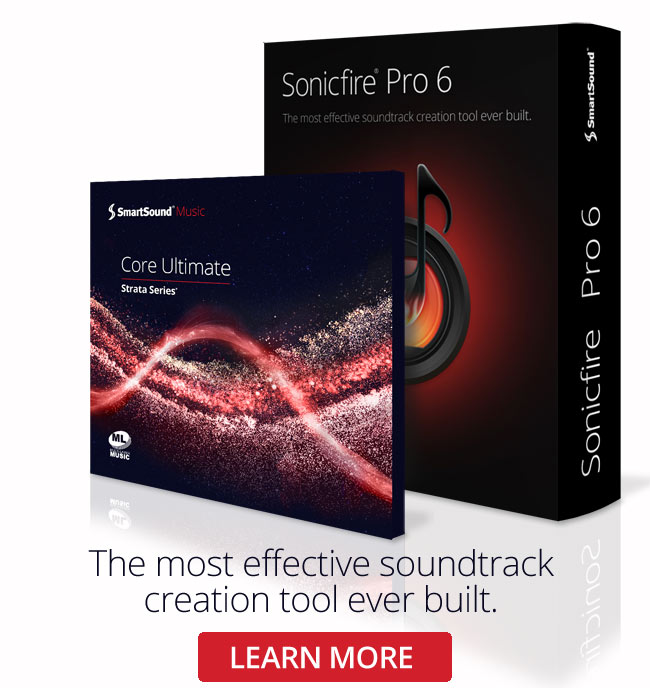 Sonicfire Pro 6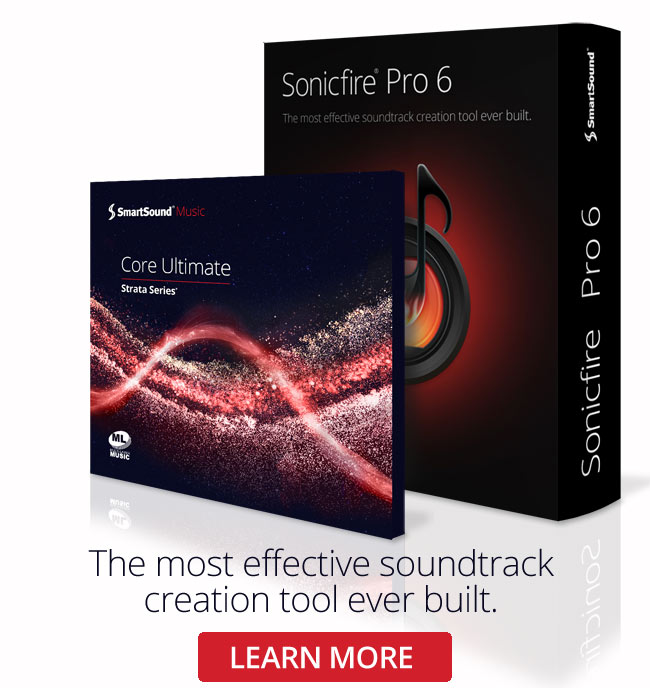 Genre
Featured Articles