Royalty Free Music Blog
Eerie Somber Royalty Free Music
Genre ::
October 19, 2015
There's something sinister about eerie and somber music that sets the heart to pounding as pulsating, dangerous music fills the listener's ears with ominous, dramatic and haunting music akin to the mythological Sirens' songs.
Featured Eerie Somber Royalty Free Music
Tormented Heroes on the album Cinematic Exploration is all about eerie somber background music. Hypnotic and haunting lyrics boom forth from an ominous backdrop to
create a sinister mood. You can almost feel the hero torn between good and evil as incessant music blazes forth. The album Intrigue & Tension is a masterpiece of music that lives in the world of mystery and mazes. Unfortunate Encounter buzzes with tension that lacks resolve as synthesizer and electronic effects to produce a brooding, atmospheric and eerie track ideal for suspenseful scenes. Alone at Last on Narration Backgrounds II calms down the drama with an eerie, melancholy track filled with sad, somber strains ideal for ballads, lyrical productions or short films. Check the whole album out for a diverse collection of majestic to emotionally poignant music.
All that Remains on the album Dramatic Stories ratchets up the drama with mysterious, eerie and haunting music that's menacing, and uncertain as a booming orchestra creates a haunting, evil and sinister mood with rising and swelling instrumentation. This breathy track adds an element of uncertainty to the drama with its brooding, reflective tone.
Edgy Drama TV is a fantastic album with rocking tunes ideal for suspenseful, tense or intriguing scenes. Subdued Suspense B epitomizes eerie, somber scenes as sparse and dark music foretells troubling times. Edgy Drama TV is an album with 17 enticing soundscapes designed with modern instrumentation and in sync with today's TV shows.
Have fun customizing your production with royalty free Eerie Somber background music. Eerie music ups the ante as good and bad collide and light and darkness duke it out. SmartSound's royalty free music allows you to control the instrumentation, length and variations. Take a spin around our extensive library today and find the soundtrack of your dreams.                                    
SmartSound—The Only Customizable Royalty Free Music Library.
News
SmartSound Professional
Production Type
Sonicfire Pro 6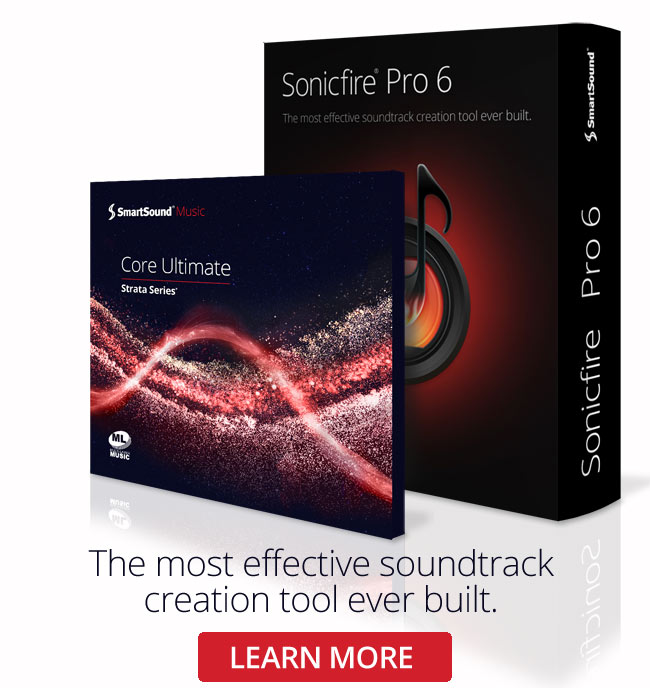 Sonicfire Pro 6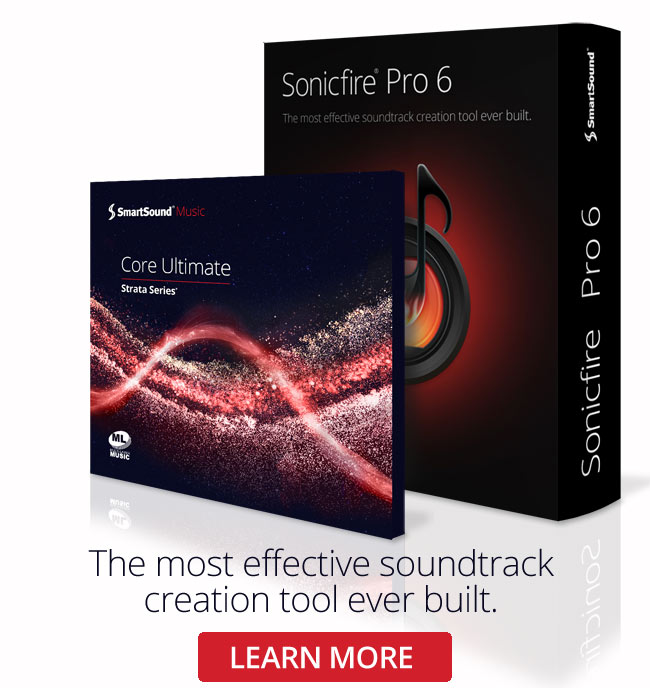 Genre
Featured Articles