Royalty Free Music Blog
Edgy Pop Royalty Free Music
Genre ::
July 29, 2015
Pop it Like it's Hot
Edgy pop music is the way to go when productions require a driving, energetic or wild beat. Pop music is often eclectic or borrows elements from other music styles including rock, urban, dance and Latin, though there are common elements to pop music. Edgy pop music can be bold, raw, jagged and dissonant, and employ repeated choruses, melodic tunes and hooks to catch the listener's ear and draw them into the song. Edgy pop music is great for youth culture, romantic sitcoms, viral videos, promotional videos and high-energy ads.
Featured Edgy Pop Royalty Free Music
Straight-up Pop
Front Row is a pop winner on the album Indie Band 01 with its driving, edgy and striving instrumentals. Though pop music often has jagged or discordant chords, this tune has a groovin' Indie rock drive ideal for dramas and feel-good scenes. While you're there, listen to Friends Apart—a beautiful, acoustic rock track with a bit of soul that's edgy, raw and reflective. Check it out if you want to slow things down a bit.
Pop Rock
Electronica gems galore are on Youthful Discretion, including Skip the Trip, a super slick pop rock winner that's a retro, rockin' and fun tune ideal for Indie or short films, home videos and youth projects. Start Packing has an easygoing, outdoorsy feel and is an enjoyable, leisurely tune boasting some smooth guitar and synthesizer effects.
Guitar Au Go Go on the album Pop Flight is an edgy, raw, bluesy track with a fun tune that'll fit perfectly behind a production that wants to shine. Stir the Pot is another fast-paced, edgy pop tune with multiple layers with a driving, competitive and raw edge.
Royalty Free Tunes
We like soundtracks like these with their richly layered instrumentals that add an edgy pop rock beat to scenes. Find your ideal music track in SmartSound's royalty free music library. We make music with you in mind. Customize our tracks to the exact length of your scene with our award-winning patented music technology.
SmartSound—The Only Customizable Royalty Free Music Library.
News
SmartSound Professional
Production Type
Sonicfire Pro 6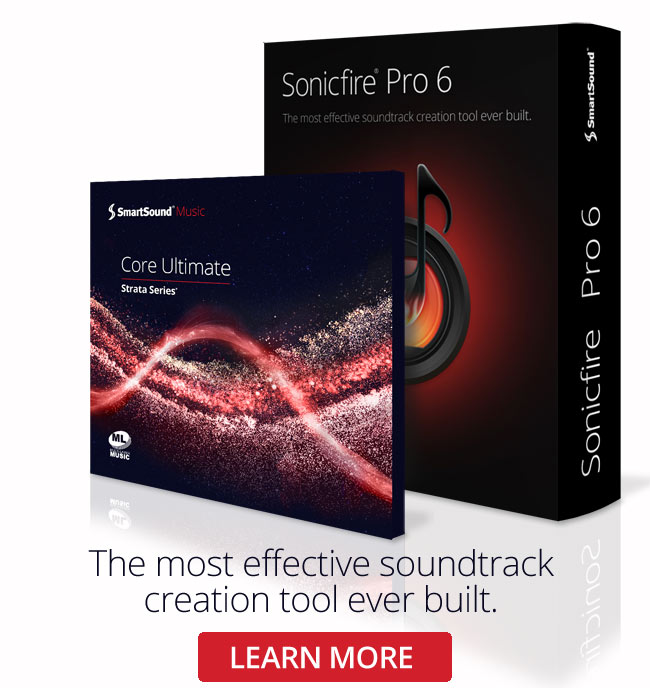 Sonicfire Pro 6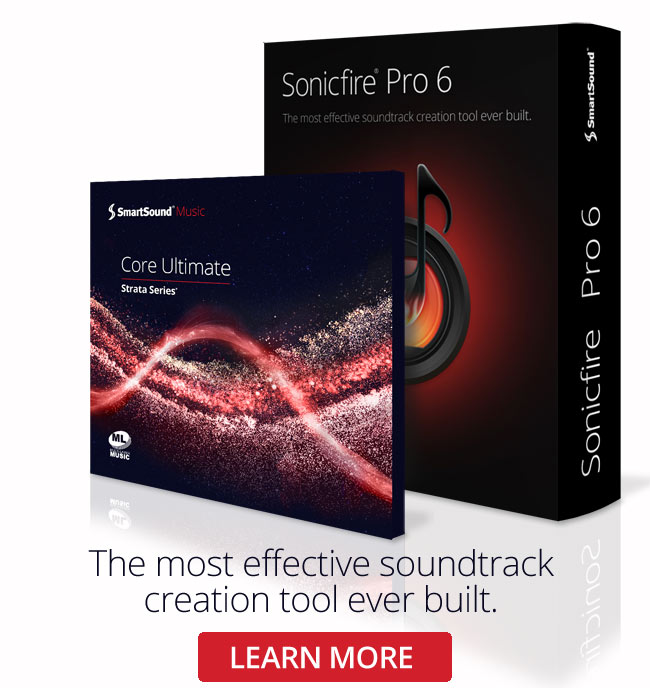 Genre
Featured Articles