Royalty Free Music Blog
Country Band Music
May 01, 2015
Put Your Records On
County Music is often a blend of folk, Western, Blues and country music designed to elicit a wide range of emotions with strumming guitars, rhythmic keys and oh, those strings … banjos, mandolins, violins, guitars and even marvelous harmonica melodies that yield a toe-tapping tune that rolls and flows along. Country music touches the listener's heartstrings with its saga of love, romance and broken hearts.
Jump into an acoustic track ideal for a corporate background and create a sense of promise with A Fine Prospect from the album Positive Biz, volume 2. A Fine Prospect is a bouncy, confident and refreshing song that feels folksy and heartwarming. Head one track over to Gratitude-PL and enjoy a soothing acoustic guitar track that's cheerful and positive with a fresh and motivating theme. This fantastic album boasts a variety of tracks we think you'll like for corporate videos or scenes with a sense of purpose.
Fun & Games
Jive-friendly country music can be found on the album Fun & Games featuring the track Ambling with a sweet country banjo and sassy strings plucking out a cool, quirky and refreshing tune. Commercials, documentaries, travel pieces, comedies—all would benefit from this spirited album. Check out Chick Pop and get your violin on with this gentle, track featuring light vocals humming a hopeful, refreshing tune. Set your fingers to snapping with Let's Play—with a sparkling beat brought on by a lively mandolin and driving percussion.

Country Band Music finds a home in the background of many scenes, whether corporate, outdoorsy, indie, kid-friendly, and of course, budget-friendly productions. Royalty free music is the ideal choice to achieve the polished sound of a professional music editor and SmartSound's nearly infinite customization possibilities were designed with your project in mind.
SmartSound—The Only Customizable Royalty Free Music Library.
Production Type
Sonicfire Pro 6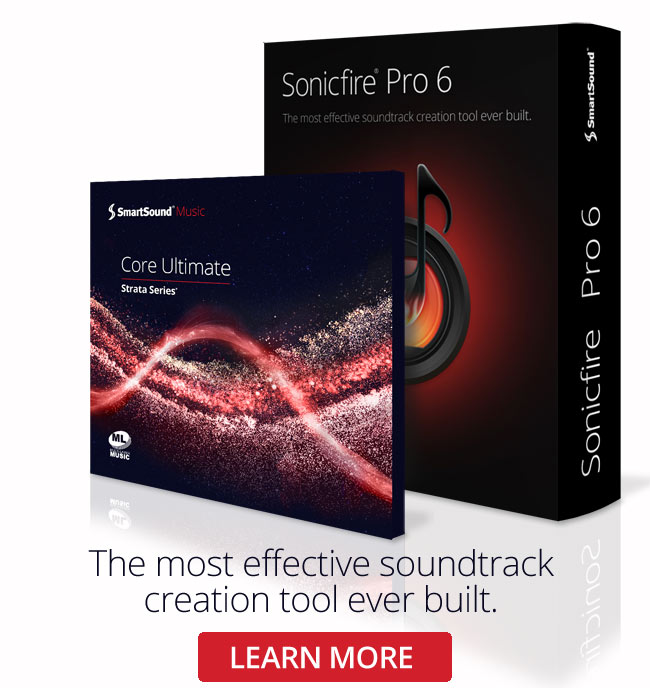 Sonicfire Pro 6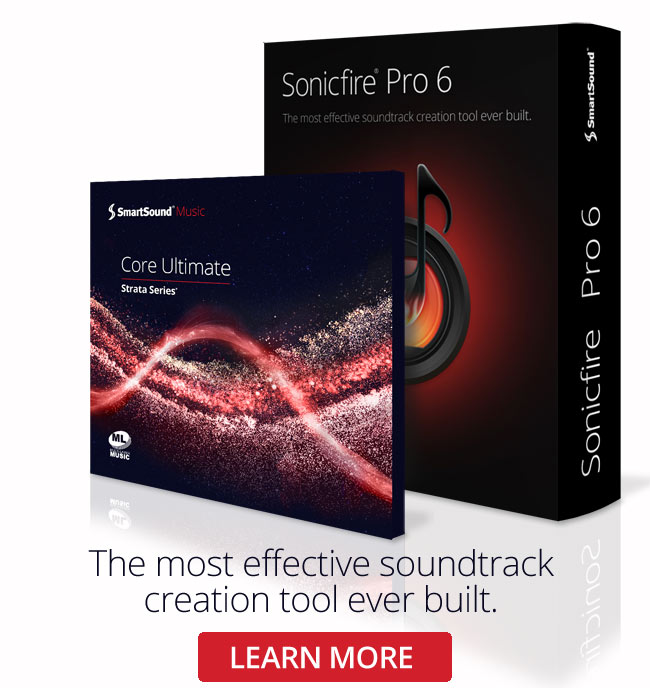 Genre
Featured Articles