Royalty Free Music Blog
Corporate Royalty Free Piano Music
Production ::
March 10, 2014
Piano music is always stylish, and SmartSound's Corporate Royalty Free Piano Music brings out the brisk, refreshing sophistication most corporate productions wish to convey. (For additional ideas on using piano music see our October 11, 2013 post, Royalty Free Piano Music.)
Featured Corporate Royalty Free Piano Music
http://www.smartsound.com/blog/royalty-free-piano-music.html
Fast-paced Insights graces album Horizon, featuring a driving beat as well as heavy piano. Opening montages for movies, or Product Videos would benefit from its motivating energy—get up and get going is the message--no slacking off allowed!
In contrast, Dreaming from Will to Succeed sports a strong melody, hopeful enough for heartwarming commercials to accompany stories of progress. Turn it inside out and go tongue-in-cheek, mock-sincere for Reality TV shows. Piano dominates this track, but acoustic guitar and strong drums match the intensity.
From composer Steve Skinner in album Uplift comes a poignant and measured track, Something Special which highlights touching emotional elements. In corporate venues, this ballad-style piece might back up a summary of how the company overcame setbacks to get to their current better situation. Strings add additional depth later in the song.
Driving piano is matched stride for stride in Advance Notice by pulsating percussion in corporate album Determined Biz—billed as "Music with resolve and determination to motivate and communicate a sense of purpose." This powerful track would also work with Science productions focusing on technology.
Despite its flamboyant title, Fat Sale from On the Record highlights piano in a calm, refreshing background which would work well for On Hold music and Short Films, as well as Corporate venues.
When your Corporate/Industrial production needs a more delicate touch, and a feeling of an individual, or corporation prevailing when no one else believed in them, SmartSound's Corporate Royalty Free Piano music selections set the stage. The largest instrument in the orchestra or anywhere else, for that matter, always stands out as a leader, even when backed by immense support.
SmartSound - The Only Customizable Royalty Free Music Library.
News
SmartSound Professional
Production Type
Sonicfire Pro 6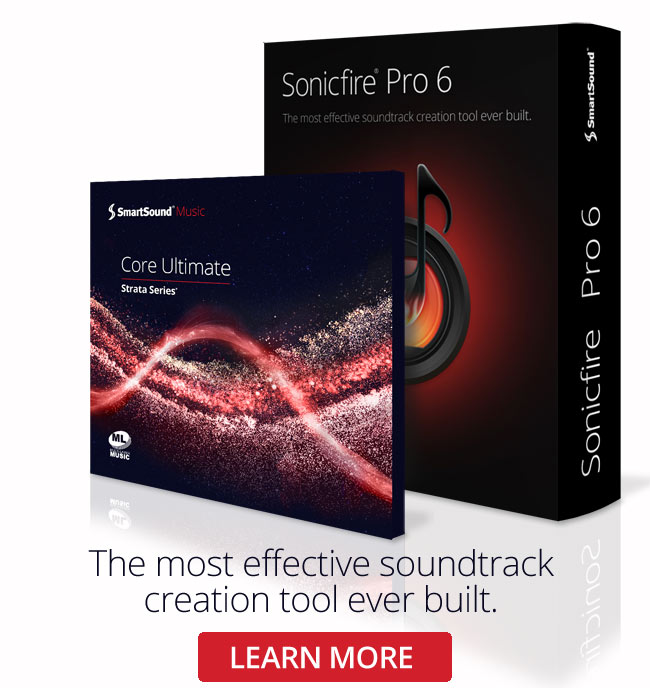 Sonicfire Pro 6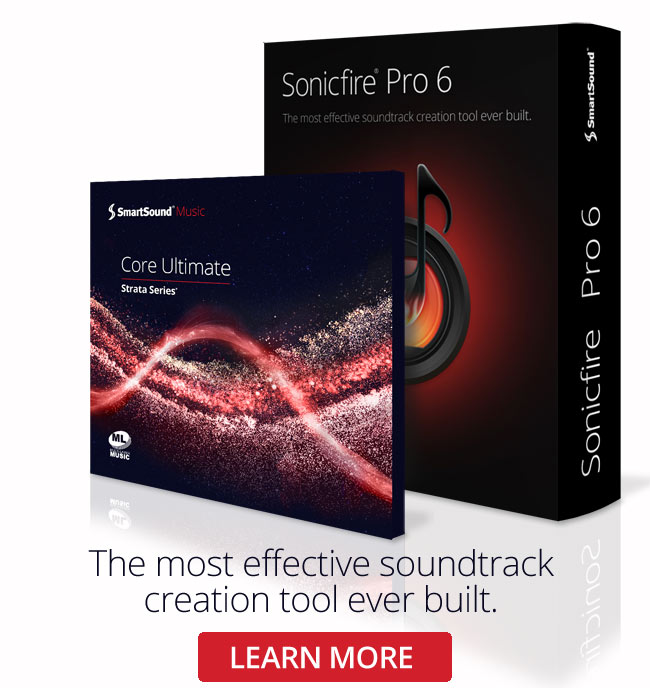 Genre
Featured Articles