Royalty Free Music Blog
Corporate Industrial Royalty Free Music
Production ::
March 07, 2014
Corporate videos present a face of moving forward and making progress. SmartSound's Corporate Industrial Royalty Free Music is 501 tracks of uplifting, encouraging music, designed to let the viewer know the company is on the job for them, getting to a better future, or a more enjoyable present, whatever it takes.
Help the viewer make the journey with New Destination from Core Beyond. World-style touches from the orchestra à la Secret Life of Walter Mitty illustrate the joys of stepping out into the unknown, and make this corporate track suitable for Travel videos as well.
Featured Corporate Industrial Royalty Free Music
Acoustic guitar and synthesizer move the pace along gently, but firmly in Akoustic, a heartwarming track from Progress. The easy-going style makes it reassuring for Corporate Communications, as well as Nature videos—nothing bad will ever happen in this rainforest, or in this company! Well, the point is, as always, in how you respond to adversity, not whether there is any, right?
 Also from Progress comes another soothing, acoustic track called Flying Fleet. We definitely want to feel secure about any company's planes and jets, and a montage in a TV/Film drama, or a Commercial using this track would convey a relaxed, all-is-well attitude towards the story/product.
Complement opening title sequences, or the heroine finally sorting herself out with Centerline or Core Values from Horizons. Both of these tracks present an upbeat progression, Centerline from the get-go, and Core Values slowly building up to it, sweetly moving the viewer through friendly footage.
There's a tiny, but growing trend in corporate/industrial culture in America—trading dogmatic schedules, management trees, and rigid company policies for trusting the individual to be productive and intelligent on the job when their personal lives are integrated into their work lives. SmartSound's Corporate Industrial Royalty Free Music reflects this forward-thinking, refreshing shift, with an infinite variety of hopeful, serene and motivating musical offerings.
 SmartSound - The Only Customizable Royalty Free Music Library.
News
SmartSound Professional
Production Type
Sonicfire Pro 6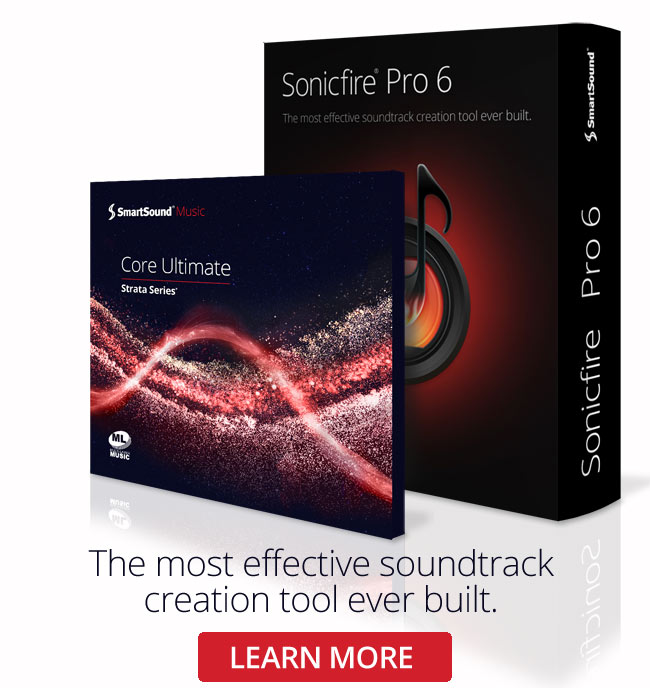 Sonicfire Pro 6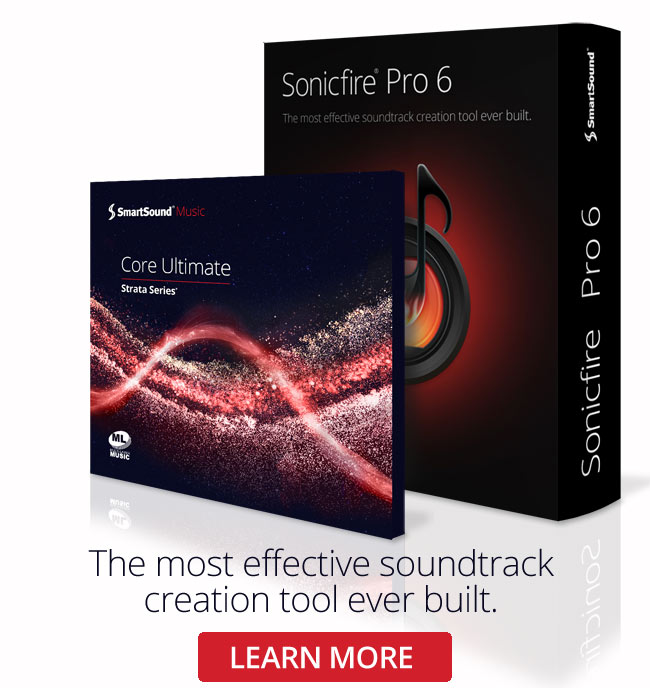 Genre
Featured Articles