Royalty Free Music Blog
Classical Royalty Free Wedding Music
Production ::
March 03, 2014
The timeless quality of classical music sets a certain tone for wedding scenes, or other moments of great import, whether the music was truly penned by the ancient masters, or just sounds like it did.  Classical Royalty Free Wedding Music from SmartSound brings you selections ranging from soothing and serene  to festive and spirited.
One angelic piece, innocent Silhouette of Love, from the Day Dreams album played in tender ballad style by solo piano, shines with hopeful tranquility.  A good song to fill in reflective moments around wedding scenes, but also in Tribute/Memorials, Biographies, and Nature productions. 
Featured Classical Royalty Free Wedding Music
Though also solo piano, heartwarming Shared Destination, on the same album, conveys more of a sense of urgency and purpose.  This makes it ideal for Indie Films, Commercials and Documentary projects, as well as touching emotional wedding footage—perhaps a serious going-away segment. 
True classical music, Mozart's upbeat Eine Kleine Nacht-1st Mvt, from Classical Suite #3 provokes an instant feeling of familiarity.  Orchestra and strings really go after it in this energetic track, providing a beautiful backdrop to an upscale wedding waltz scene from the distant past, or a montage of children running around the modern wedding reception, happy, cheerful, and just on good enough behavior due to wearing their best clothes, to avoid being downright obnoxious.
Vivaldi weighs in with baroque Four Seasons – Spring-1st Mvt, a dignified, yet cheerful romp from Classical Suite #3.  Violins and other strings dominate the orchestra in this confident theme.
Almost Olympic in its refreshing exuberance, Handel La Rejouissance on Classical Suite #2, pulls out the stops to present a tone of grand beginnings and upbeat entrances.  The bride with ten bridesmaids and ten ushers would feel just the right triumphant note had been achieved with this splendid processional.
You would never know Classical Royalty Free Wedding music from SmartSound is all produced within the confines of the professional sound studio.  Classical composers get the respect and exuberance they deserve, with dynamic, larger-than-life music resulting.  It's too bad they can't be here to hear it, but we're lucky to have their creations brought to life with such vivacity, richness, and sophistication.  
SmartSound - The Only Customizable Royalty Free Music Library.
News
SmartSound Professional
Production Type
Sonicfire Pro 6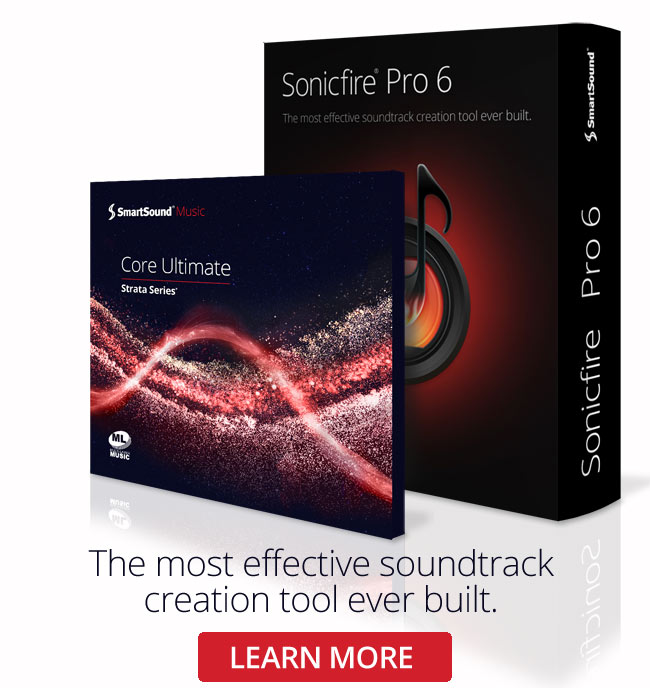 Sonicfire Pro 6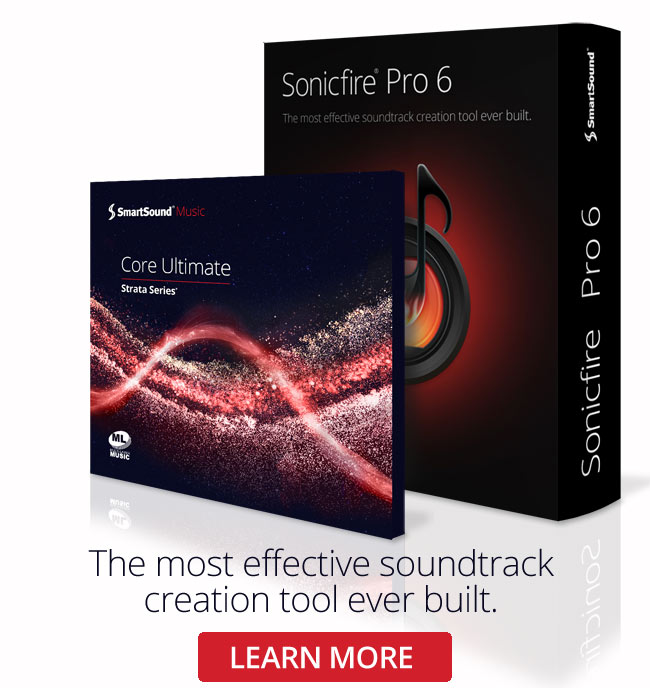 Genre
Featured Articles