Royalty Free Music Blog
New Artist Series Album: Cinematic Moments
New Music ::
August 25, 2016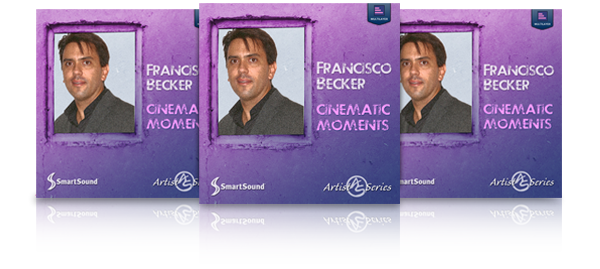 Another orchestral masterpiece from Mr. Becker. This time out we experience a set of tracks expressing a rich panorama of emotions including calm, beauty, pensiveness, thoughtful activity, subtle mystery, thrilling and uplifting and epic. All tastefully done in a full, orchestral palette that cries out to be molded into highly personal video and movie backdrops through SmartSound's Mood Mapping technology.
Album Tracks
Gentle Touch
A heartfelt symphony of emotion that can softly evoke nostalgic memories, as well as provide a warming embrace of the present.
Fragile World
A haunting string section underlies a delicate piano melody and subtle bassline, perfect for creating subtle angst or tension or for creating motion with a slight sadness.
Another Realm
A suspenseful yet though-provoking score that tiptoes forward as woodwinds, piano, and celeste add an aura of mystery.
Forgotten Realms
Wisps of mystery and wonderment surround this airy orchestral score, before opening up to a trumpeting, majestic finale.
A Charming Tale
An uplifting orchestral score that tells an enchanting story as it builds towards a happily-ever-after ending.
Hall Of Heroes
A gently swelling string melody leads a soothing and dignified tour through memorable moments, periodically accented proudly with brass and woodwinds.
Sea Of Serenity
This moving orchestral piece floats peacefully towards the horizon, calming the scene with heartwarming tranquility.
Pitch Perfect Day
A light-hearted blend of strings saunters down a feel-good path, as a warm cello gives way to soft piano,then to a flute medley, to finally arrive at at a playful blend of all the key orchestral colors.
First Step
A soft piano medley awakens to an airy string accompaniment and emerges into a hopeful new chapter.
SmartSound Professional
Inside The Music
Production Type
Sonicfire Pro 6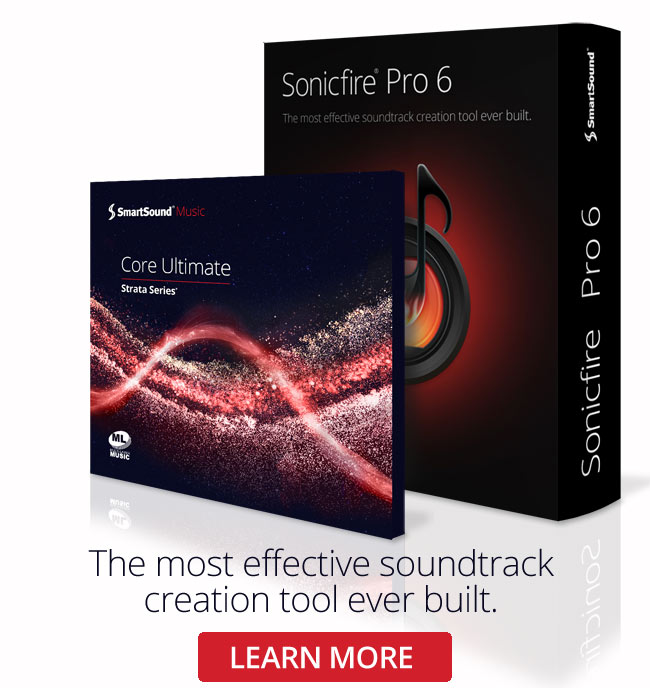 Sonicfire Pro 6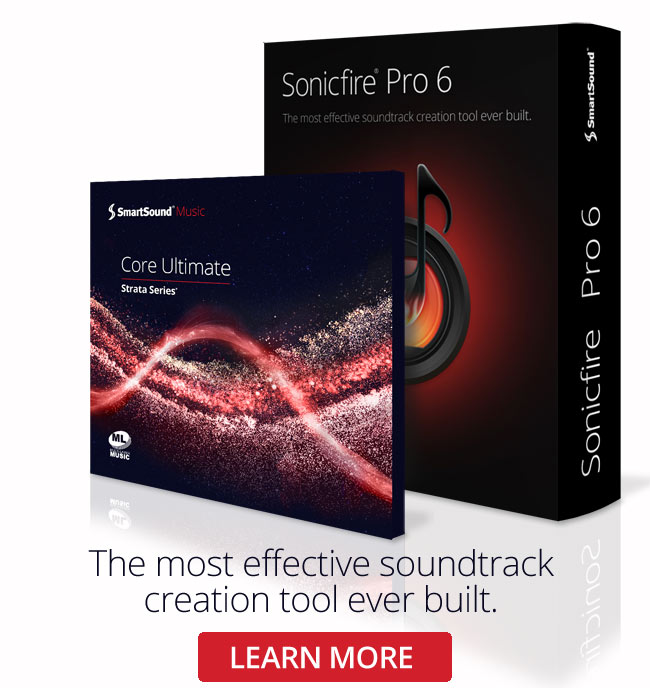 Genre
Featured Articles