Royalty Free Music Blog
New Voxation Album: Chick Pop Fun
New Music ::
February 16, 2017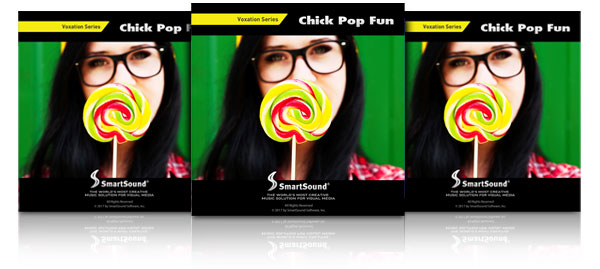 This new Voxation series album is loaded with fun tracks featuring the great pop-vocal talents of Michèle Vice-Maslin and her talented friends. Chick Pop Fun is perfect for summer movie fun or any film or video that can benefit from it's infectious pop performances. Use SmartSound's Mood and Timing tools to precisely control exactly how and where the words fit in your visual storyline.
ALBUM TRACKS
Sunlight All Around
A fast-paced pop-rock tune reminiscent of Katrina & The Waves "Walking On Sunshine", with taught, punchy guitar and a hook your audience will never forget.
In The Front Row
Michele's variation of a classic-pop 4 chord progression makes for a catchy chorus in this pop tune about moving out of your comfort zone and into the rush of the front row.
Come As U R
This upbeat party invitation tells a story of embracing individuality, with two part harmony accompanied by vocal backing melodies.
Live It Up - It's Ur Bday
Michele wishes you a happy birthday and invites you to enjoy the special day with this lively, party-pop rock celebration.
Shorty's Goin' To A Party
It's girls' night out with this uptempo urban dance track, featuring layered vocals over a funky sampled beat.
Us
A dynamic blend of pop elements give a broad range to this to this mid-tempo dance track. Use Mood Mapping to customize the layers for maximum impact.
Mr Fix-It
A funky groove filled to the brim with horns, wah-wah guitar riffs, bouncing bass, and a head-bobbing beat. She don't need no Mr. Fixit.
Bam Bam Crash
A vocally driven pop track about sudden and instant attraction, buoyed by flowing synth fountains colliding with a dance beat.
Never Stop
A new generation takes over with this fresh vocal pop track that starts of gently and slowly builds into in an inspirational movement.
Today Is For Love
Electric guitar licks ride in waves over a solid back-line as the energy steadily increases in this modern pop track with a retro-throwback feel.
SmartSound Professional
Inside The Music
Production Type
Sonicfire Pro 6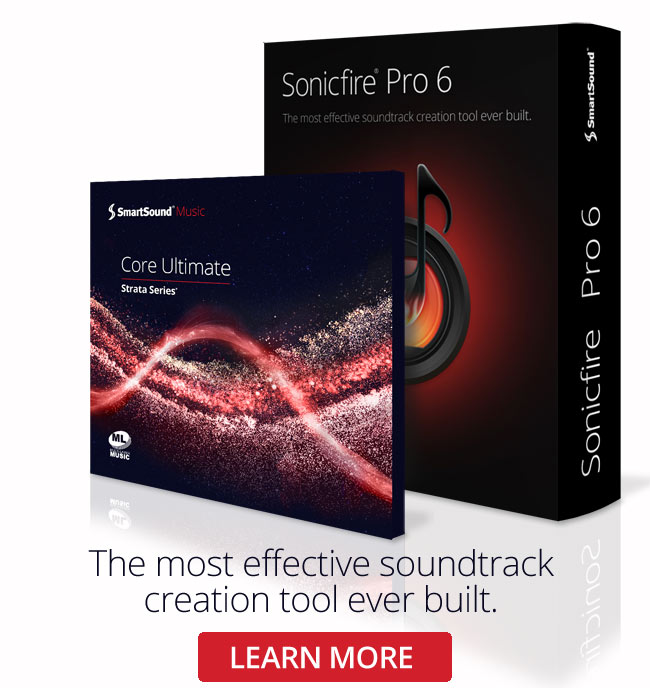 Sonicfire Pro 6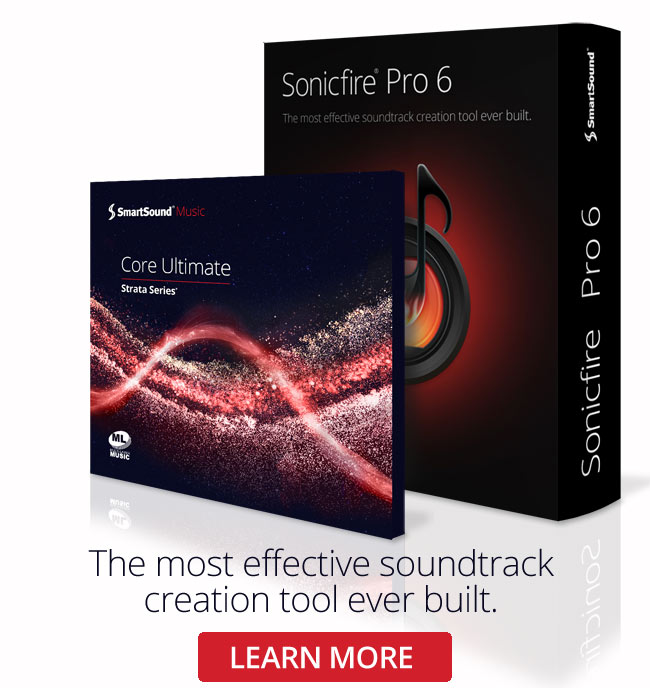 Genre
Featured Articles