Royalty Free Music Blog
Character Study - New Strata Series
Company News ::
December 08, 2014
A unique collection of dramatic tracks packed with emotion and verve. A contemporary attitude pervades this set of multi-layer tracks which vary from persistent, suspenseful, introspective, high-activity and more; a good all-around collection. While all of SmartSound's impressive toolset would be available using these tracks, they lend themselves to great effect using the Timing Control feature in conjunction with Mood Mapping.
Cause & Effect A dramatic bed driven by xylophone and mallets. Crisp and rhythmic, it works well for time-sensitive storylines, or even corporate applications.
Tracks On The Album
Cold Case
Ethereal and foreboding, this backdrop paints a dramatic picture of nighttime investigations and suspense.
Direct Influence
An orchestral-flavored cue that works well as a prelude to the climax of your dramatic story. Pulsing and insistent.
Empty Room
This sparse piano feature brings a sense of longing to the stage. A melancholy offering with orchestral backing.
Hidden Motive
This dark and pulsing cue can work great as a dramatic and mysterious undercurrent.
Outer Dimensions
A pulsing and mysterious journey, programmed to inject a new layer of intrigue to your story. Ethereal and searching.
Too Much At Stake
With nervous string phrases, this edgy and orchestral dramatic cue can increase the sense of urgency in the proceedings at hand.
Trespass
Brooding and percolating, this suspenseful cue will turn up the heat in your story of intrigue. A good tension-builder.
Trust In Me
A pleasant bed propelled by acoustic guitar - ideal for plot progression sequences with a positive face.
Westward Bound
A dramatic orchestral cue with a flavor of the desert. A flowing backdrop for a desperado's story.
SmartSound – The Only Customizable Royalty Free Music library
SmartSound Professional
Inside The Music
Production Type
Sonicfire Pro 6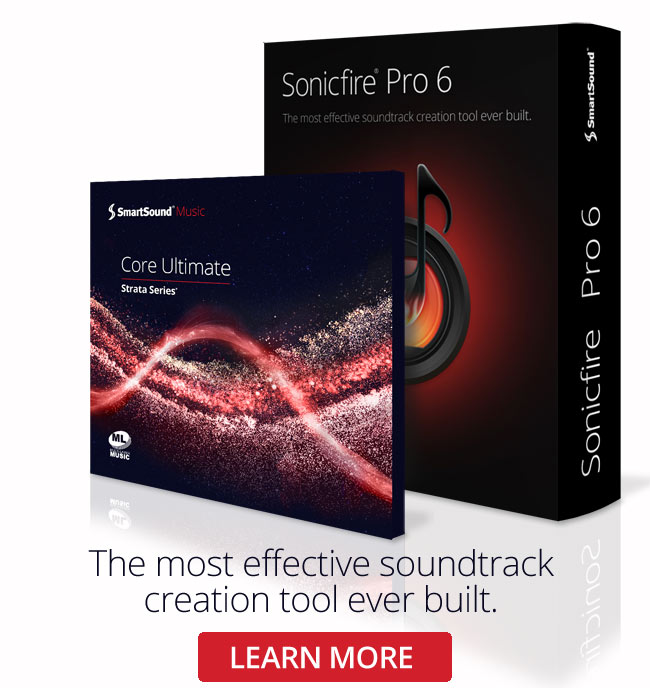 Sonicfire Pro 6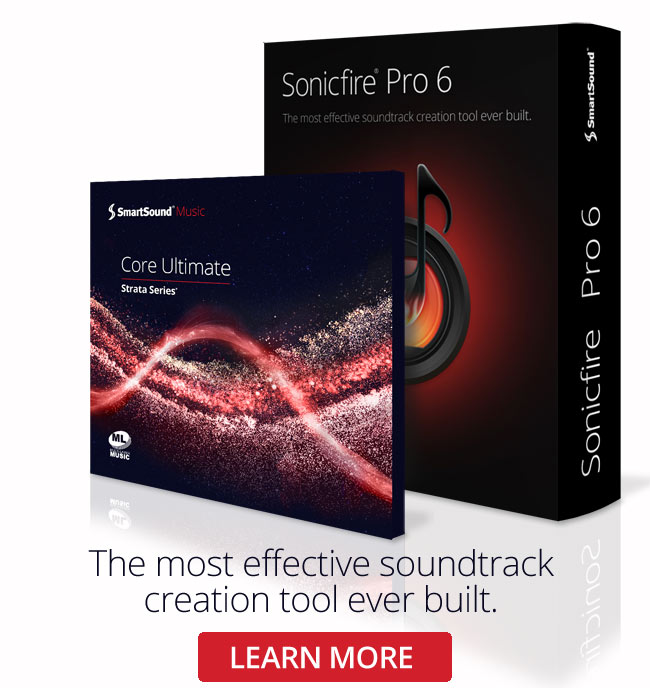 Genre
Featured Articles