Royalty Free Music Blog
Celtic Music
Genre ::
March 09, 2016
Celtic music is a broad genre that includes various types of music that stemmed from the Celts in Western Europe. Instruments commonly used in Celtic music include the pennywhistle, flute, fiddle, harp, banjo, and the bodhran. The melodic line in this genre usually goes up and down the primary chords. If you're in need of Celtic music for a project, here are some tracks from the Celtic Music Library that you can use:
Featured Celtic Music
All 'Round – Some people think that Celtic music is just relaxing but there are upbeat tracks too. All 'Round is a good example of a celtic song with a fast tempo. It creates an energetic and lively atmosphere.
Emerald Sunrise – Another uplifting Celtic track you can use for happy scenes is Emerald Sunrise. This song works particularly well for videos about travel and celebration.
Jig This – If you want a song with the pennywhistle in it, Jig This is a good choice. It's a fun lively Irish Celtic track that makes you want to jump up and dance. Use it for footage of Irish dancers, travel, or celebration.
Irish Dreams – A more gentle Celtic song, an ethnic flue predominates Irish Dreams. Although the song is soothing, it's good for positive or tender scenes rather than sad.
Inisheer – Listen to Inisheer if you're searching for a calming tranquil piece. It's ideal for reflective moments in your video.
News
SmartSound Professional
Production Type
Sonicfire Pro 6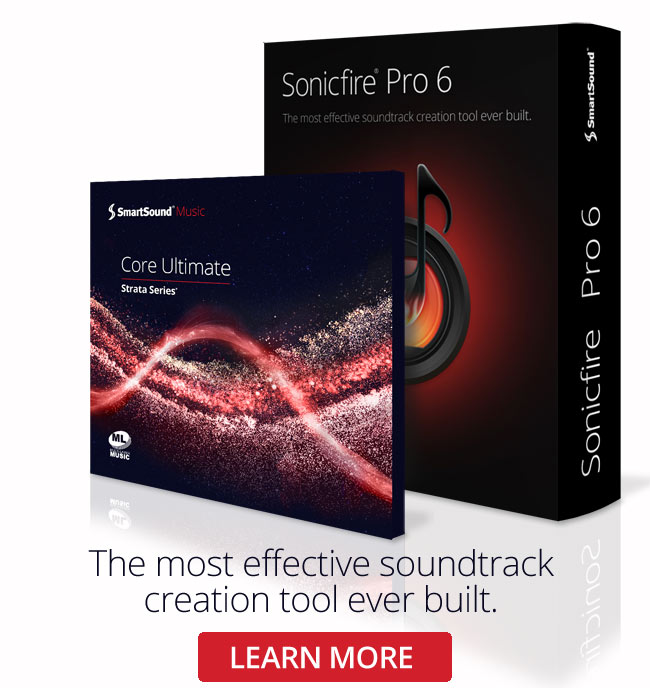 Sonicfire Pro 6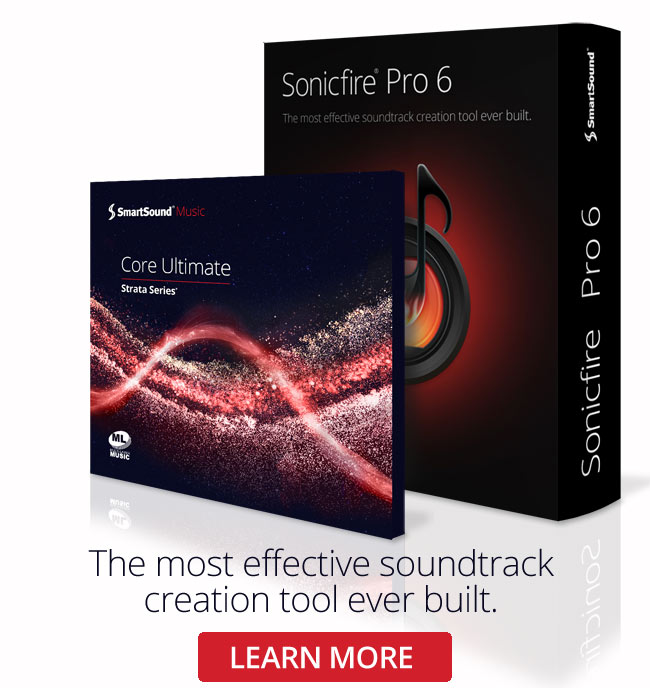 Genre
Featured Articles