Royalty Free Music Blog
Another Great FCPX Review!
June 11, 2014
Ken Stone has posted a great review by Steve Douglas of Sonicfire Pro with its FCPX plug-in on his popular Final Cut website:
My first review of the Smart Sound Sonicfire Pro music software dates back to 2004 for version 3.1 and several subsequent reviews of the many advancements and versions were published for each significant version since. However, the last article was a number of years ago and for Final Cut Pro X a revisit to Sonicfire is certainly called for.

Having been a regular user of the SmartSound music application since its earliest inception, I have been able to witness its' evolution from an easy to use music program, supplemented by a small collection of music discs and audio FX, to its' current 5.8 version coupled with an amazingly diverse choice of foley fx and music genres to choose from. In its massive library of music, the ability to truly customize any audio selection can prove invaluable. Its 'Mood Mapping' feature, which I showcased in my review of Sonicfire 4.5, remains, and continues to be, essential in order to assure that your version of any piece of music is dissimilar to anyone else who might be using the same selection for their own project.

Sonicfire Pro's ease of use is what initially attracted so many editors, yet as more features spring up with each version, Sonicfire Pro 5.8 remains as intuitive as ever.
SmartSound - The Only Customizable Royalty Free Music Library.
Production Type
Sonicfire Pro 6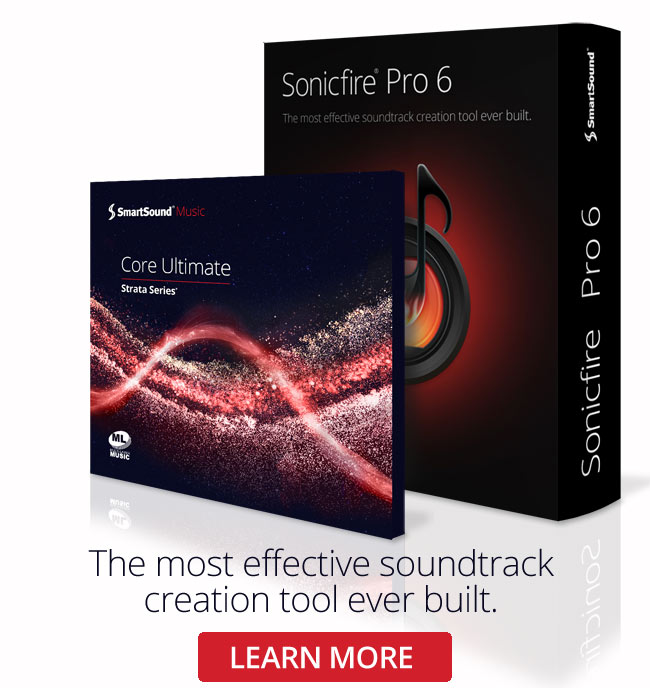 Sonicfire Pro 6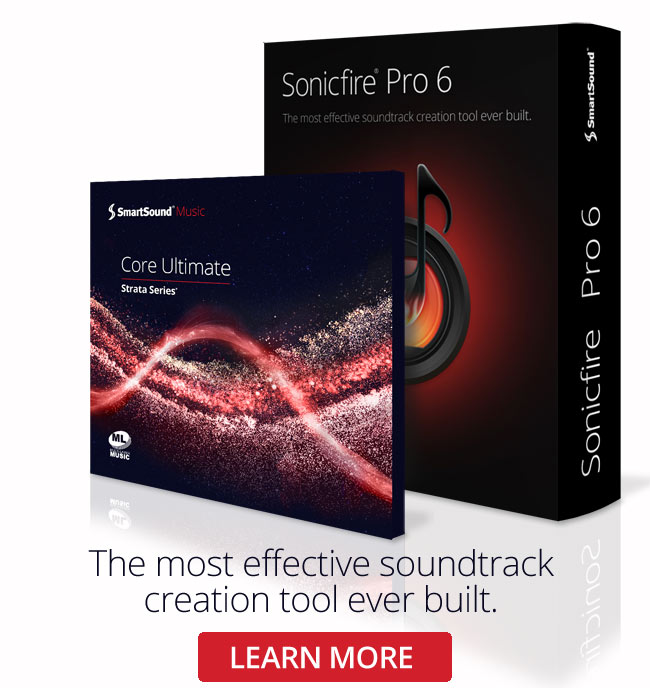 Genre
Featured Articles