Royalty Free Music Blog
Amotz Plessner - Modernist Vision
New Music ::
October 25, 2016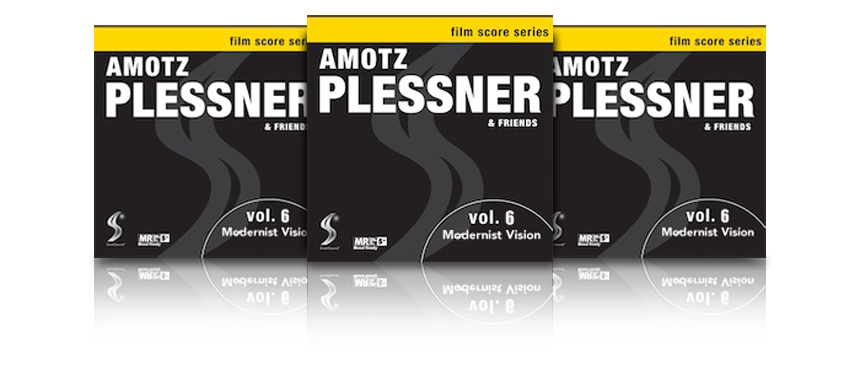 New Music from Amotz Plessner!
One of SmartSound's most popular composer and his powerhouse writing team have returned for another stellar Film Score series album. Specifically produced to overlay a striking, modernist vision on as many different styles as possible, this album has it all: Cutting edge music ideal for network television commercials, contemporary music to inspire, cinematic themes deploying rich, live orchestra in an up-to-the-minute context, high-activity pieces, punchy pop-fun, and more. Ideally produced in our Multi-Layer format to take advantage of the new Timing Control and Cut-Video-To-Music features of Sonicfire Pro 6 as well as its other great features.
Tracks on the album
The Moment
An emotionally poignant orchestral score featuring a beautiful string melody backed by a delicate but insistent piano.
The Revelation
Ethereal, swooning chords and voices lead in and give way to a powerful backline in this dramatic score, guaranteed to command the attention of your audience.
Where We Find It
A gentle piano melody joined by acoustic guitar and soothing vocals evoke a feeling of redemption and a sense of closure.
Big Fun
Guitar drives this rave dance track that is about as fun as it gets. Huge synths herald the celebration of what it is to be alive.
Improvement
A blend of acoustic and electric guitar nudge things onward and upward, while a vocal melody enhances the good vibes. Use Mood Mapping to slowly build interest and motion, then expand into the full score at the opportune moment.
What Lies Beneath
An introspective introduction with subtle piano, guitar and strings, accented by melancholic sliding guitar notes, gradually building tension throughout with an insistent beat and a dramatic chord that can be left unresolved using SmartSound technology.
Action In The Night
A pulsating and taught orchestral journey that drives forward arcing with increasing intensity, culminating in a pounding finale. Use Timing Control to precisely heighten anxiety at key points throughout the scene.
Joyous Moment
A carefree ukulele and acoustic guitar riff supports a light-hearted piano melody that will highlight the sweetness of any moment. With additional layers of vocals and claps, Mood Mapping can really tailor this track to your liking.
My Happy Place
An uplifting ukulele and low piano duet combines with an allegro clapping rhythm that keeps the mood light and fun.
Working On It
An ensemble of keys, xylophone, guitar, steel drum and percussion join together to create a sense of activity and getting things done - and having fun doing it.
SmartSound Professional
Inside The Music
Production Type
Sonicfire Pro 6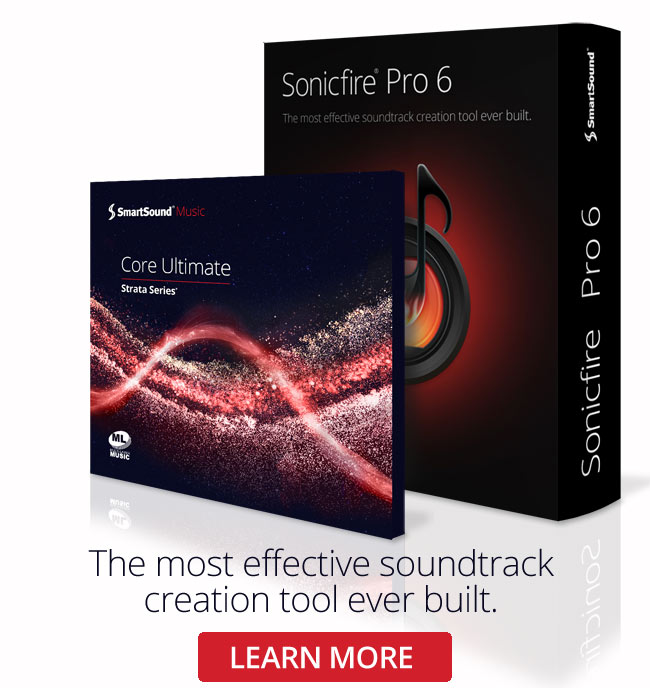 Sonicfire Pro 6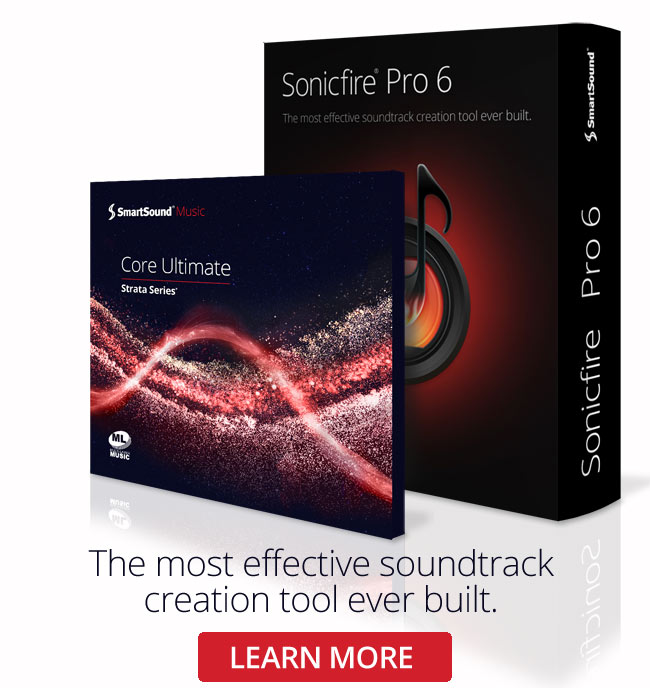 Genre
Featured Articles