Royalty Free Music Blog
Adobe After Effects & Photoshop Techniques (Halloween Edition)
Tutorials & Tips ::
October 26, 2015
MotionWorks, an educational resource for motion graphic designers, has a superior video tutorial on how to recreate the chilling look of Saw 4 using Adobe After Effects and Photoshop. The video is about an hour long, a capture of a live class MotionWorks did that covers everything from sourcing stock images to the use of Photoshop brushes. The result is fantastic, and horrifying.
But once that's done and the video has the look and feel you want, it might be time to pick a background track. Using SmartSound's Mood Mapping techology drills into any track a producer chooses from its nearly endless supply of Royalty-Free Music Library, to:
Edit it to a custom length, saving hours of editing time

Work with multiple arrangements or variations at each length

Multi-Layer Music (available from SmartSound's SonicFire Pro desktop suite) adapts to the changing moods of the production to control up to 9 different instrument layers from a single track on the timeline, infinitely customizing the score's mood at transition points you select
The short version is this: SmartSound's award-winning technology quickly enables videographers to select the right track for the right scene, adjusting length, instrumentation, and mood anywhere in the scene - so the video will nail the audience's emotional reactions.
Production Type
Sonicfire Pro 6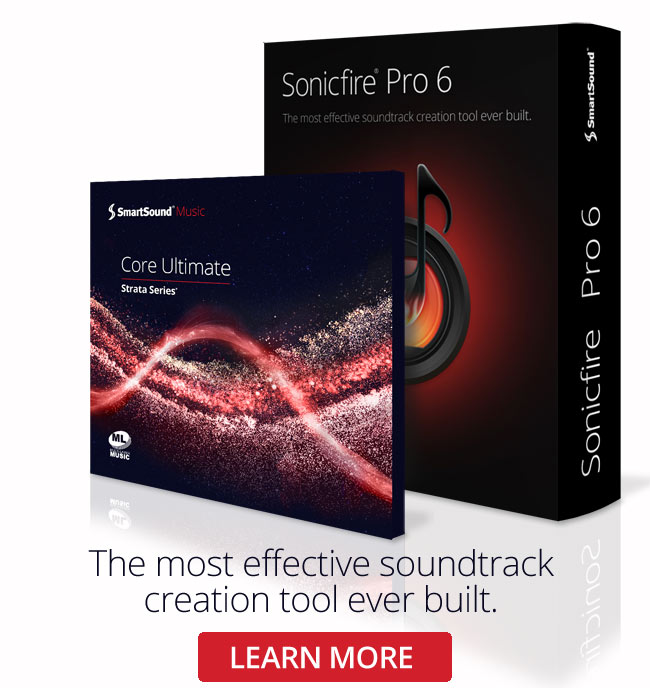 Sonicfire Pro 6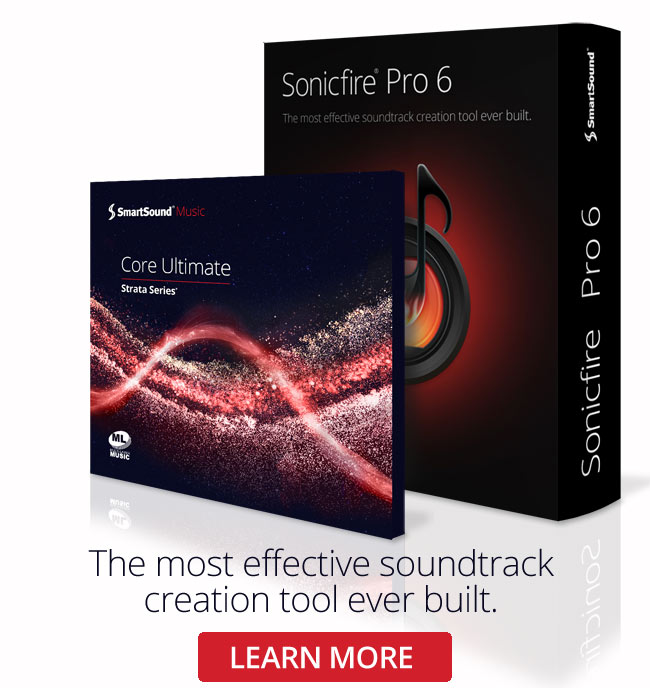 Genre
Featured Articles