Royalty Free Music Blog
Action Orchestral Royalty Free Music
Genre ::
January 07, 2014
SmartSound's Action Orchestral Royalty Free Music describes the movement of many, whether slow, methodical and deliberate, or fast, furious and all-in.  It can also focus on the driving exploits of a lone agent courageously facing the enemy, and setting the pace.
Featured Action Orchestral Royalty Free Music
Electronica instruments push the hero/heroine's tense, uncertain action forward in brooding Turbulences, from the Intrigue & Tension album.  This action is of the intense, competitive variety, with pulsating rhythm never letting up.  Underscore his/her commitment to succeeding, with variations like Frenzy, Mission, and Turmoil.
Themes & Scenarios brings the complete opposite to such suspenseful intensity with Fool's Errand-Action, a comical cartoonish theme.  Toss this whimsical outing into a circus scene with goofy clowns chasing each other around the ring, or spirited interplay between baby and dog in Home Videos. 
Orchestra, percussion, and powerful, ominous choir backing bring out the incessant drama of a relentless heroic drive in The End is Near, from Core Evolution.  The action is intense and desolate, as is needed for somber battle scenes and other high-action sequences in the TV/Film Drama genre.
From Amotz Plessner & Friends, Volume 5 Rise to Power, comes a fierce, exciting score, Imminent Offensive, building thrilling tension for video games and drama projects.  With Heavy Metal intensity, this track nevertheless carries an uplifting tone that indicates the battle action may be intense, but victory is assured.
Energetic Run Drum Run from another Amotz Pless & Friends album, Volume 2 Action, uses percussion and driving energy to convey action of another kind—the energetic speed and power of a cheetah giving chase, the nimble sprint through dark forests from an ominous enemy, the raw determination of a parent running to rescue a child in danger.  
Action can be comical and outlandish, or driving, suspenseful, pulsating.  No matter the genre, Smartsound's collection of Action Orchestral Royalty Free Music tracks and cues adds immense energy to your epic, action-packed storyline.
SmartSound - The Only Customizable Royalty Free Music Library.
News
SmartSound Professional
Production Type
Sonicfire Pro 6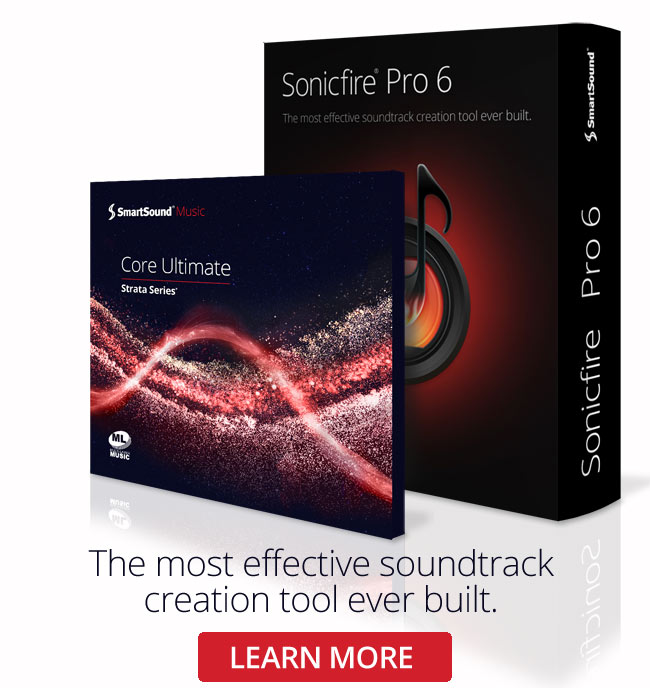 Sonicfire Pro 6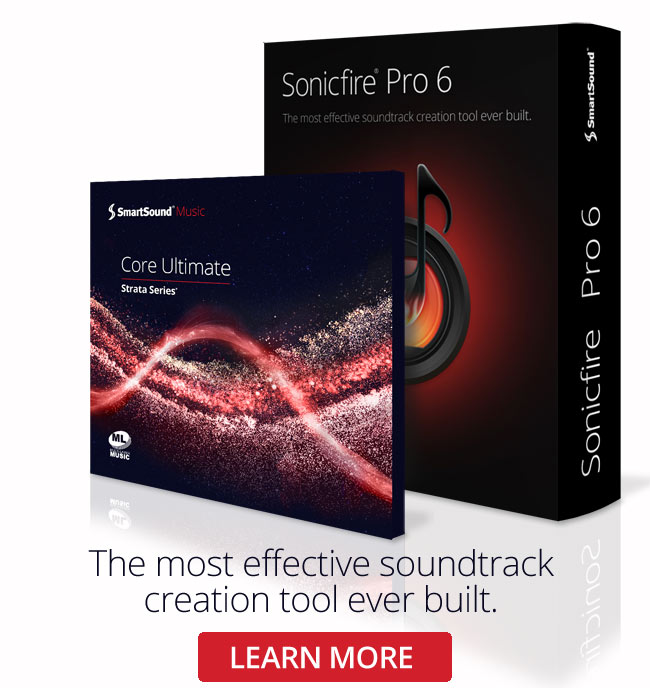 Genre
Featured Articles