Royalty Free Music Blog
8 Tools for Putting Yourself on Tape
Tutorials & Tips ::
August 11, 2015
There is an excellent article called 8 Tools for Putting Yourself on Tape by theatre and film actor KC Wright that offers good insights for SmartSound users putting together an audition tape. The same principles also apply to anyone creating a presentation or YouTube lecture. The key points he discusses are:
Cameras - Surprisingly, iPods and the like can be effective
Tripod - Unless a presentation is Cinéma vérité, a tripod is a must - even a small one
Backdrop - He suggests that any plain wall in neutral colors will work fine
Lights - Don't use overhead lights, but he discusses alternatives
Editing Software - Discussing both professional and free video editing apps
Sharing Platform - Easy sites for streaming, and free options for distributing the file
Reader - Ask a friend to help get the best take possible
There is one additional factor to consider, which is a background track. Track volume in presentations needs to be low of course. One common use for scores in presentations is to frame transitions, setting the mood for the segment to come. With SmartSound's SonicFire Pro software, this is a snap. Features such as Timing Control to perfectly synchronize video and music, Mood Mapping to change instrument mix to connect with the audience, and Express Track Search for comparative search choices using patented cutting-edge technology make creating the perfect soundtracks a breeze.

Don't forget SmartSound's vast collection of royalty-free music, which has a lot of useful tools built in as well.
Click Here to View Full Article By KC Wright
Production Type
Sonicfire Pro 6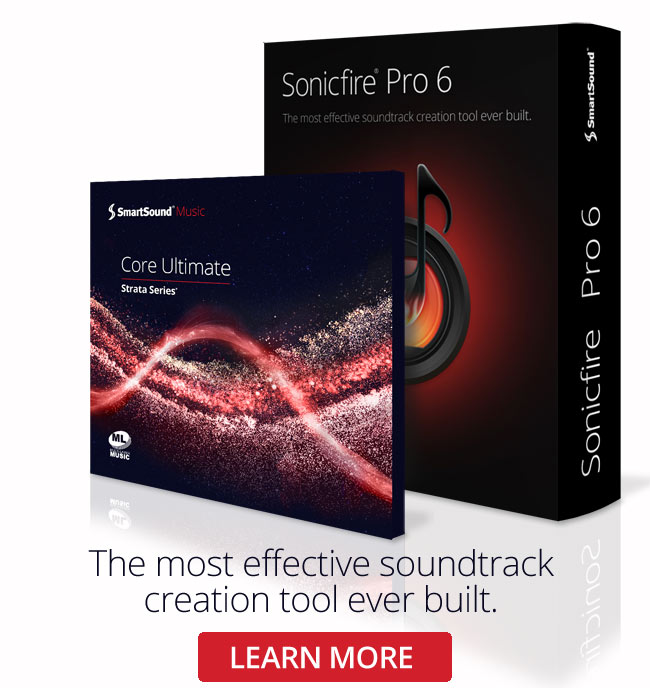 Sonicfire Pro 6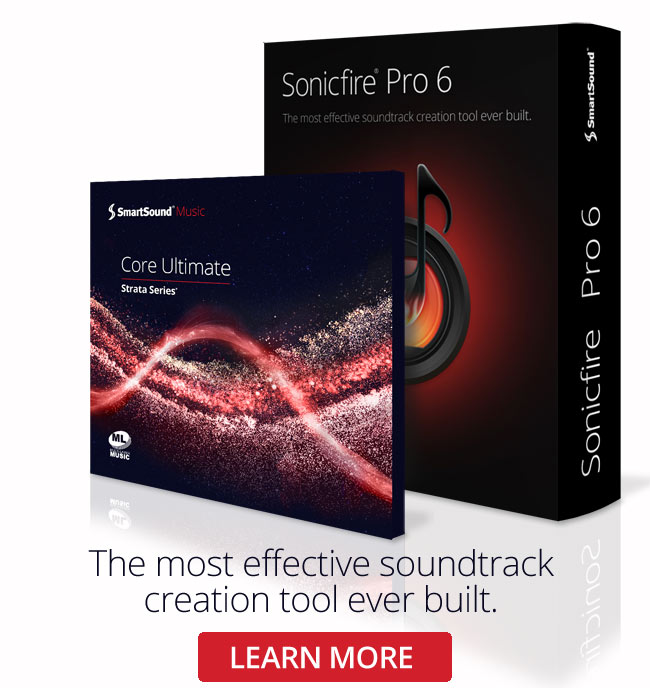 Genre
Featured Articles