Build Your Royalty Free Music Library
When you buy royalty free music from SmartSound, it's always available for you to customize and download directly from our web site or by installing it on your workstation for access with our Sonicfire Pro software.

Save Time With Our Patented Software
Our Professional Soundtrack Creation Technology automatically delivers professional music edits instantly. Adjusting the length, arrangement and instrumentation of every SmartSound track is instantaneous and 100% professional!
Be More Creative
SmartSound technology (Sonicfire Pro) allows you to express your creativity far beyond regular royalty free music. Since our music is totally customizable for length, mood and instrument mix, you can create over 20 million different soundtracks to find that perfect fit for your project.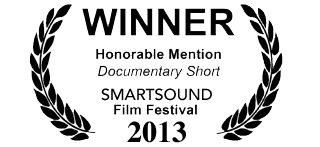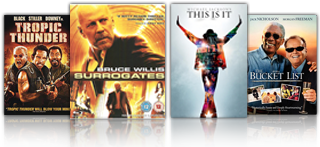 Impress Your Audience
Our royalty free music library is comprised of a hand-picked and professionally curated collection of music. Our music comes from top musicians, film composers, indie bands and independent artists. No sifting through thousands of crowd-sourced tracks. Every SmartSound track is a winner!
Use Legal Music
SmartSound offers one of the most generous worry-free music licenses in the industry. Put SmartSound in your (or your clients) productions and play it anywhere for any amount of time at no additional cost. (*If you need to manufacture more than 10,000 pieces of physical media, you'll need to contact us for approval...that's it!)
Playback sound is intermittent or choppy.

Applications other than SmartSound:
First of all, remember that SmartSound has no control of how other applications, (like PowerPoint, Media 100, Director etc.), play sound. If you are having trouble with sound in other applications, your might try exporting at a lower sample or bit rate to reduce the strain on your computer system. Also, check with the manual or tech support of the application in question.

SmartSound Quicktracks:
Quicktracks relies on Apple's QuickTime to play sound. If playback is choppy, check your QuickTime Control Panel setting to make sure it's set to the optimum playback for your sound card.

SmartSound For Multimedia:
If the playback is choppy or intermittent while inside SmartSound For Multimedia, the number one cause is... dust or fingerprints on the CD-ROM. Try cleaning the CD carefully with a soft cloth.

If that doesn't help, it may be that your CD-ROM drive or computer can't keep up to the data rate needed to play sound files directly from the CD. You can test that by going into the "Librarian..." from the Edit menu. Click on a library in the left box and click on a selection in the right box. Click the "Copy" button to copy that selection from the CD to your hard drive. Then go to the SmartSound Browser (from the File menu) and click on the selection you copied. Click the Play button and see if it plays correctly. If so, then either the CD is still dirty, or the CD drive can't keep up.