Build Your Royalty Free Music Library
When you buy royalty free music from SmartSound, it's always available for you to customize and download directly from our web site or by installing it on your workstation for access with our Sonicfire Pro software.

Save Time With Our Patented Software
Our Professional Soundtrack Creation Technology automatically delivers professional music edits instantly. Adjusting the length, arrangement and instrumentation of every SmartSound track is instantaneous and 100% professional!
Be More Creative
SmartSound technology (Sonicfire Pro) allows you to express your creativity far beyond regular royalty free music. Since our music is totally customizable for length, mood and instrument mix, you can create over 20 million different soundtracks to find that perfect fit for your project.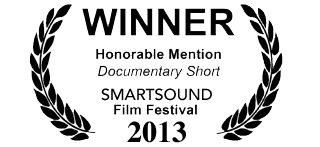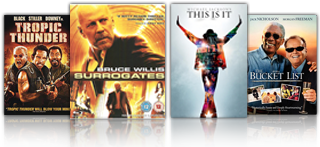 Impress Your Audience
Our royalty free music library is comprised of a hand-picked and professionally curated collection of music. Our music comes from top musicians, film composers, indie bands and independent artists. No sifting through thousands of crowd-sourced tracks. Every SmartSound track is a winner!
Use Legal Music
SmartSound offers one of the most generous worry-free music licenses in the industry. Put SmartSound in your (or your clients) productions and play it anywhere for any amount of time at no additional cost. (*If you need to manufacture more than 10,000 pieces of physical media, you'll need to contact us for approval...that's it!)
Reinstalling Purchases made within the software
Reinstalling Purchases made within the software
By
admin
Print
Reinstalling Music Purchases for Sonicfire Pro version 5.7.x
Sonicfire Pro v5.7 no longer uses the eSellerate engine to process in-app purchases, and instead all in-app purchase requests are directed to the SmartSound.com website. To access these downloads for reinstallation, please log into your SmartSound account from the link below:
http://www.smartsound.com/backstage/login.php
Once logged in, click the My Music button at the top of your main account page. Then click "Download SSDL" next to your purchase and follow the steps in the gray window to download and install the track into Sonicfire Pro 5. If you are using the Quicktracks 5 plugin, you can find more information in
this article
.
---
Reinstalling Music Purchases in Sonicfire Pro 5.6 and below and Quicktracks v3.x-5.1.8
If you are using Sonicfire Pro 5.6 or below, or the older Quicktracks 3.x plugin within a video editing application, you can follow the steps below to reinstall your purchased music.
1. If you do not have your order information, please visit the link below:
http://store.esellerate.net/support/
Enter the email address used when ordering in the "Finding your order number" section and click "E-mail Order History" and your order details will be sent to you.
2. Open the software with which you made the purchase.
3. Select the song you wish to reinstall by clicking on the exact name as your original purchase. Some songs have similar names and starting the process with the wrong song title with cause an error. The song title must match exactly with the title of the song you originally purchased. Click the purchase button.
4. Select the exact item you purchased from the list.
5. After you read and accept the agreement, you will be presented with a screen which contains a button labeled "Start". Hold down the Alt key (Option key on Mac) and that button will be relabeled "Reinstall". Click the "Reinstall" button.
6. Enter the exact order number including the alpha characters (the eSellerate order number should begin with the letters "ST". Order numbers that begin with a "W" are for SmartSound website orders and will not work with this process. See the link at the top of the page to reinstall purchases made from the SmartSound website). Enter the email address you used when you made the original purchase. The order information will then be verified with eSellerate, and the track(s) will be redownloaded and reinstalled.
NOTE: If you reinstall your purchase more than 3 times, you will receive a message that your limit has been reached. If this happens, you must send an email to support@smartsound.com to have your limit checked and reset.
Submitted: 09/16/09 (Edited 11/29/11)
Views: 13572 views. Averaging 6 per day.
In the most recent 30 day period, there've been 40 views.
Similar Articles:
Sonicfire Pro Software License
Reinstalling SmartSound Music