Build Your Royalty Free Music Library
When you buy royalty free music from SmartSound, it's always available for you to customize and download directly from our web site or by installing it on your workstation for access with our Sonicfire Pro software.

Save Time With Our Patented Software
Our Professional Soundtrack Creation Technology automatically delivers professional music edits instantly. Adjusting the length, arrangement and instrumentation of every SmartSound track is instantaneous and 100% professional!
Be More Creative
SmartSound technology (Sonicfire Pro) allows you to express your creativity far beyond regular royalty free music. Since our music is totally customizable for length, mood and instrument mix, you can create over 20 million different soundtracks to find that perfect fit for your project.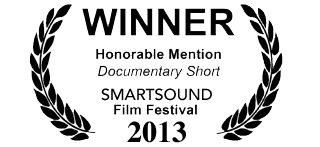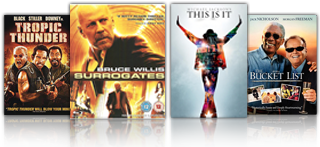 Impress Your Audience
Our royalty free music library is comprised of a hand-picked and professionally curated collection of music. Our music comes from top musicians, film composers, indie bands and independent artists. No sifting through thousands of crowd-sourced tracks. Every SmartSound track is a winner!
Use Legal Music
SmartSound offers one of the most generous worry-free music licenses in the industry. Put SmartSound in your (or your clients) productions and play it anywhere for any amount of time at no additional cost. (*If you need to manufacture more than 10,000 pieces of physical media, you'll need to contact us for approval...that's it!)
My Video was flagged by YouTube?
My Video was flagged by YouTube?
By
admin
Print
Since we have non-exclusive agreements with some of our composers, they can also sell/distribute their music through other channels that may or may not be royalty free. However, if you purchased the music from SmartSound or it came with one of our authorized plug-ins, it is properly licensed for use in YouTube videos. If you received a notice from YouTube regarding the music in your video, whether it be for a copyright claim or for monetization purposes, please follow the steps below so we can assist in getting the claim released.
Step 1 - Dispute the claim with YouTube
First, if the claim only refers to copyright infringement, you can dispute the claim directly. Reply through the proper channels that YouTube provides, informing them that you have used Royalty-Free music from SmartSound in your videos, and include a link to our music license in your response:
http://www.smartsound.com/products/licenseinfo.html
Step 2 - Email us with the appropriate information
Next, please send an email to licensing@smartsound.com so that we can help you address the issue. We will verify the music use and provide you with a customized document supporting your use of SmartSound music in your video(s). If applicable, we will also contact the 3rd party claiming the copyright to ensure that the music is removed from their ContentID catalog to hopefully prevent such claims in the future. In order to process your claim, you must include the following information in your email:
1) A full link to your video on YouTube
- If the claim refers to multiple videos, please include a link to each video in question
2) A listing of the SmartSound music tracks that were used in the video(s)
- If you are submitting multiple videos, we need to know what SmartSound music was used in each video
3) The verbiage from the YouTube claim
- Please copy and paste the text of the YouTube claim, so that we can ensure we are addressing the appropriate issues
4) The name of the 3rd party company that is claiming the copyright
- If applicable, include the company name so that we can contact them and have them remove our royalty-free music from their ContendID catalog
To avoid delays, please be sure to include all of this information in your email. You will hear back from us within 1-2 business days with a customized document to support your use of SmartSound music in your video that you can provide to YouTube.
Submitted: 05/01/12 (Edited 07/12/13)
Views: 8100 views. Averaging 11 per day.
In the most recent 30 day period, there've been 448 views.
Similar Articles:
Supported Video Formats
SmartSound does not work in Ulead Video Studio 8.